ManoMano is the largest French marketplace for DIY, decoration and garden verticals. The platform acts as a showcase and trusted intermediary between the seller and the customer.
Founded in 2012, ManoMano has gathered a giant community of DIYers and gardeners who are always looking for the best prices for their tools.
The benefits of selling on ManoMano
Considered as the online reference for DIY and gardening
3,600 merchant partners on the marketplace
10 million references available
4.2/5 is the average satisfaction rating given by the marketplace's customers
Where will my ads be displayed on ManoMano marketplace?
Your products will be listed on ManoMano in the categories that correspond to your products.
The first result are the "Sponsored" products which are highlighted on the first two lines. The logo of the brand that sells the product is displayed on each thumbnail, as well as the price, the overall rating and the delivery. Additional information about the product can be found when the user clicks on the product image.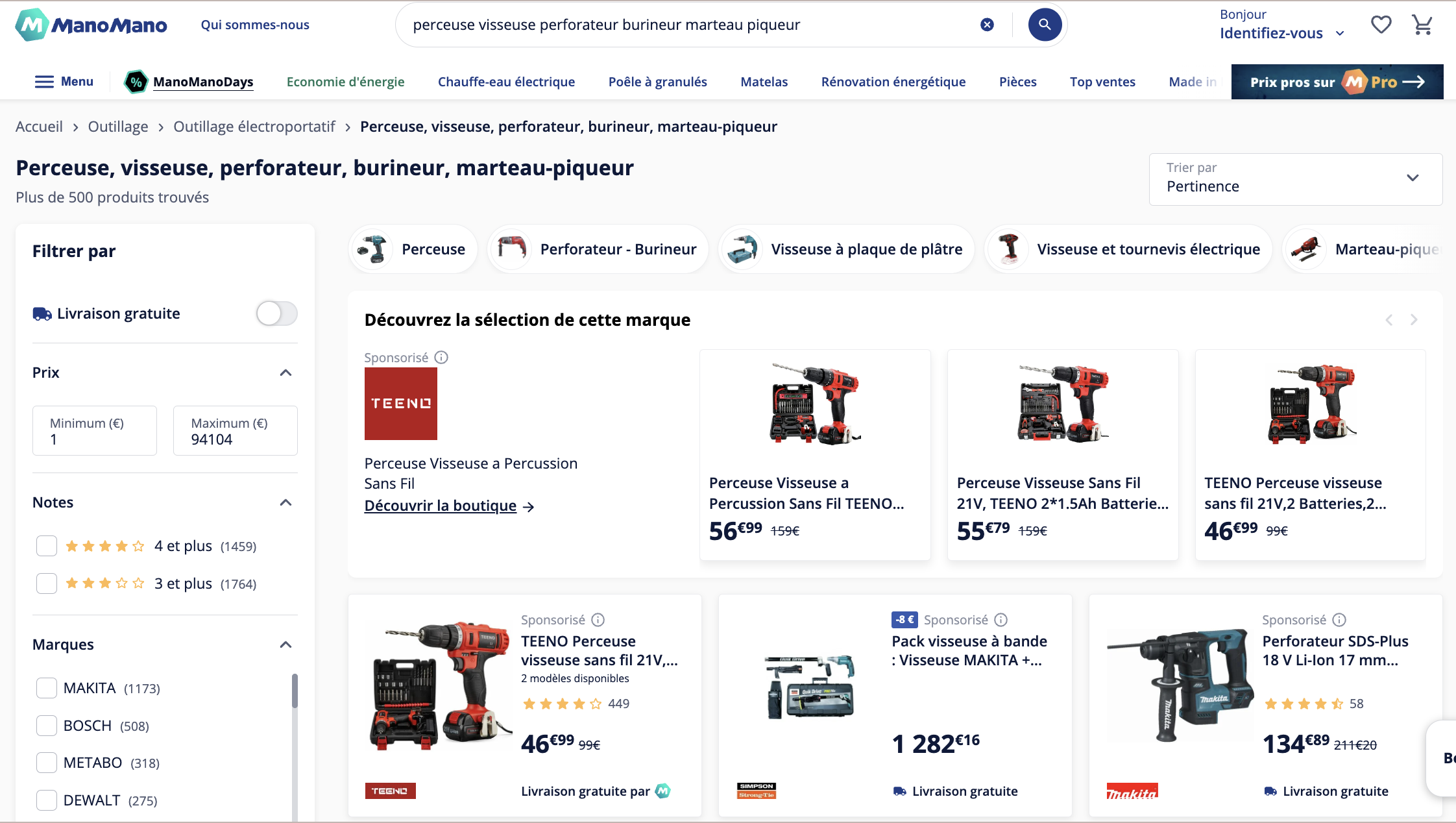 Benefits of using Channable to market your products on ManoMano:
Simplified API integration: Connect directly to the marketplace and send your product data and updates in real time to the Channable platform.
Marketplace management: Optimize, enrich and manage your product data centrally for all your marketplaces.
Order connection: synchronize your orders between ManoMano and your online store.
Ready to implement your online sales strategy? Get started with ManoMano now.