Bricoman is a French company founded 25 years ago. It is a multi-specialist brand for professionals in construction, building, tools, plumbing, sanitary, electricity, painting and hardware. It is a trusted brand that enjoys a strong reputation in the professional building sector.
The benefits of selling on Bricoman
Quality products at the best price.
80% of professionals in the building sector know the brand.
1.4 million visitors per month on their website.
Dedicated account manager to help you develop your sales.
Conditions to respect to sell on the Bricoman's marketplace
You must be a professional seller in the building sector.
Customer satisfaction is a priority, you must be able to answer customers in less than 24 hours and provide them with a solution in case of a request.
Fulfill the delivery to the end customer and provide customer support (customer service, after sales service).
To be registered at the Chamber of Commerce.
Respect product quality and customer service guidelines.
Where will my ads be displayed on the Bricoman marketplace?
Your products will be listed on Bricoman in the categories that correspond to your products.
Product titles and prices are displayed along with additional information such as images, customer ratings and seller name. Additional product information can be found when the user clicks on the product image.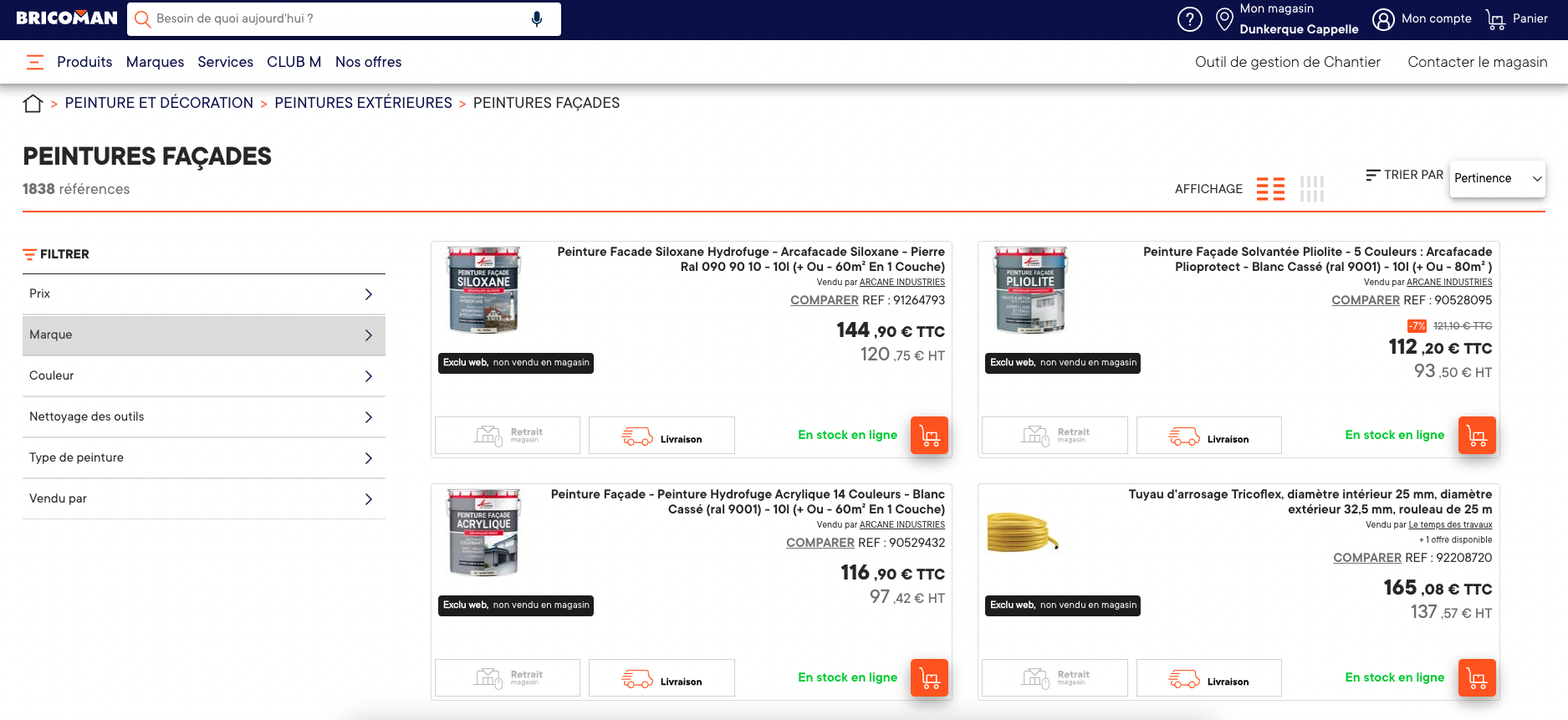 Benefits of using Channable to market your products on Bricoman
Simplified API integration: connect directly to the marketplace and send your product data and real-time updates to the platform.
Marketplace management: optimize, enrich and manage your product data centrally for all your marketplaces.
Order connection: synchronize your orders between Bricoman and your online store.
Ready to implement your online sales strategy? Get started with Bricoman now.