Beslist.nl is the extension of your sales and marketing teams, and with over 17 years of experience they will guide your webshop effortlessly through the online jungle. The platform offers options for advertising through clicks (CPR), orders (CPS), or a combination of both (Blended). These strategies allow clients to maximize their returns to achieve joint success.
Some key numbers about selling on Beslist:
35 million products online
10 million ad impressions
100,00 visitors per day
90,000 orders for our customers per month
Beslist is active both in the Netherlands and Belgium, the focus area is not limited to one industry, but rather covers all sectors. Therefore, consumers not only always find what they are looking for, but they can also compare multiple webshops for the best deal with the best conditions.
About Channable's Beslist integration
Send in your own categories: The Beslist connection does not require you to categorize your product groups in Channable. In fact, the comparison site accepts the categorization of your own project, after which they further categorize it internally themselves. This way you get your product offerings online even faster.

Order management: With Channable's Beslist connection, your product data on Beslist.nl and Beslist.be is always up-to-date and orders appear on your eCommerce platform.
Where are my products displayed on Beslist?
All products categorized on Beslist are based on the characteristics of the product and its own categorization (which you are providing in your Beslist connection). The search bar can be used at the top of the page to browse for products. When your product listing is clicked on, the user sees more information about the product.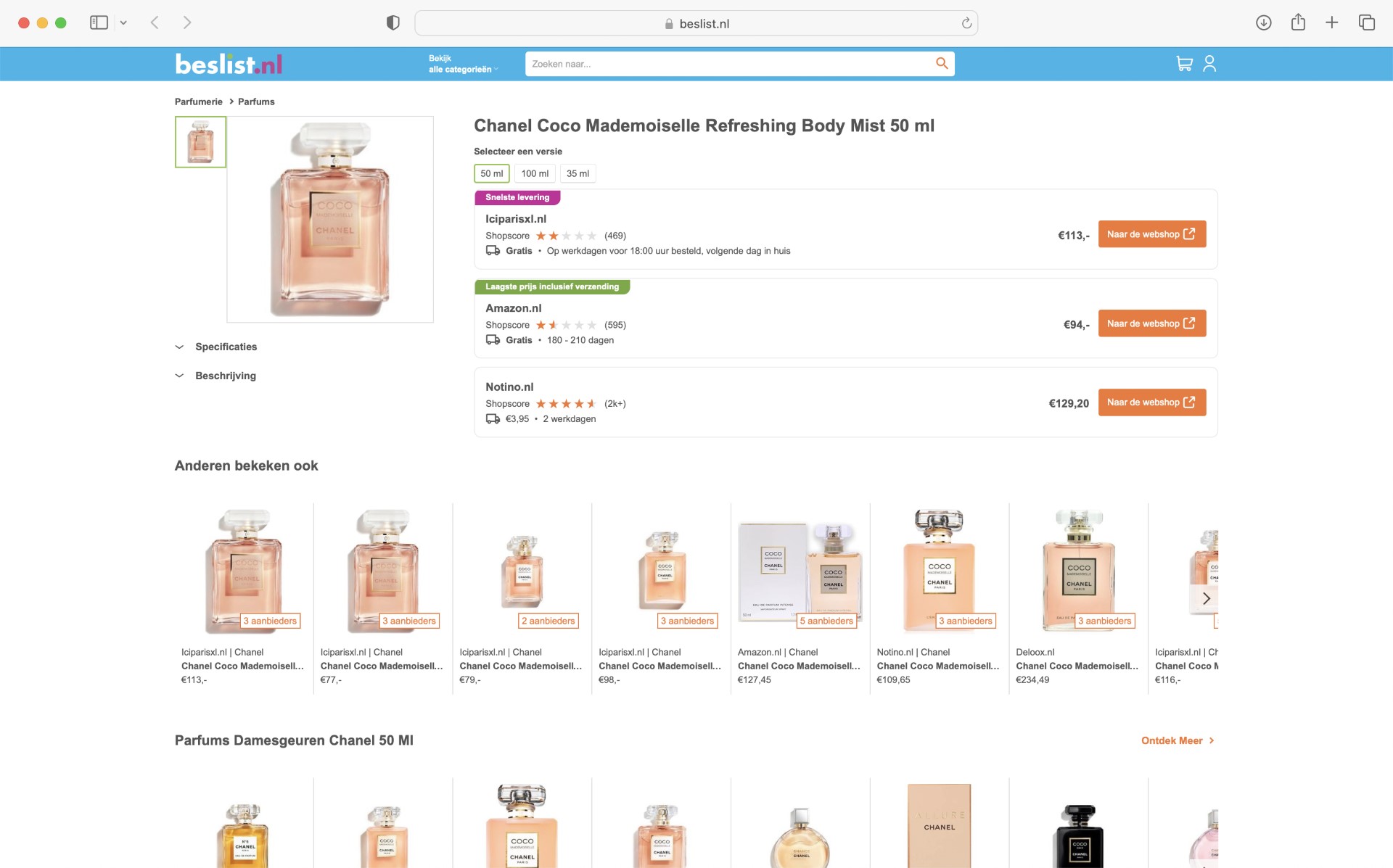 In our help center you will learn how to create a Beslist feed and integrate with Beslist in Channable.