Sensefuel transforms the search engines of brands and retailers, creating a personalised and engaging experience. Our unique technology creates a one2one sales engine that accelerates online sales performance for retailers and pure play ecommerce sites by providing search results that match the desires and preferences of each one of their millions of customers.
Founded 2017, Sensefuel today has more than 70 customers across Europe. E-merchandising teams use our technology to create integrated and individualised online experiences, turning the digital environment into a value creation channel.
Sensefuel has a proven team of experts in retail and artificial intelligence. With more than 50 years' experience of physical and online sales operations, we have a complete understanding of the sector and the challenges that it faces.
The benefits of using Sensefuel per sector
+101% increase in mobile search conversion rate in one year - Vertbaudert, personal goods.
+60,4% increase in visits to product information pages following A/B testing - Interior's, homeware.
x4 conversion rate for search vs navigation - Bricoman, DIY.
88% of orders come from search - Franprix, customer goods.
How can the search engine of your site evolve with Sensefuel?
For features to come to life they need to be orchestrated into an instantaneous, modern and effective search experience. To meet this challenge and to deploy UX search best practices on your site, we give you access to modular search layers.
With the help of multiple combinable components, we configure the experience according to your sector of the market (e.g. add to basket, add to favorites, ratings, multiple photos, size management, prices starting from, etc). Each layer is unique and you have access to multiple "look and feel" configuration options. Our UX team can also work on a customized experience that aligns with your brand requirements.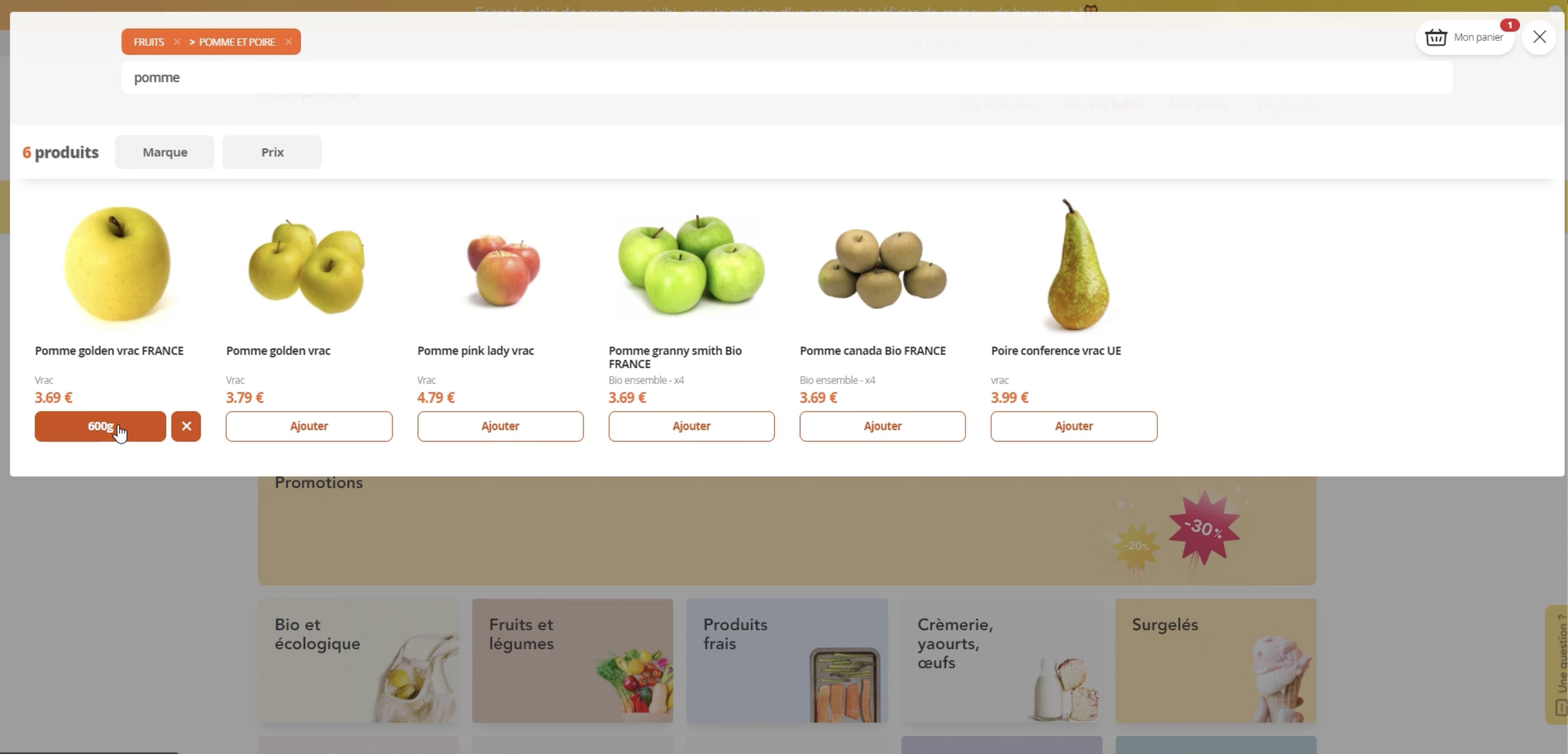 Ready to implement your online sales strategy? Get started with Sensefuel now.