Maximizing holiday ROI and quick wins for your holiday marketing campaigns
High expectations and the holiday season go hand in hand – and that's equally true whether you're a kid who wants a new bike, a fashion retailer looking nervously at last year's comps, or a marketer getting ready to roll out holiday campaign strategies.
With a range of factors conspiring to make this holiday season different from any other, increasing ROI during holiday 2023 will be a challenge for even the most experienced marketer. Shoppers are checking items off their lists ever earlier, not willing to let last-minute supply chain snafus rob their holiday joy.
They're impressively tech-savvy, demanding that brands provide increased transparency – whether that concerns pricing or the sustainability of their supply chains. And they've come to expect omnichannel ease: the entire shopping experience must be seamless.
Meanwhile, retailers understand that managing ongoing supply chain issues is critical to holiday success. And as customers compensate by shopping early, retailers start backing up the calendar on their own campaigns. They're experimenting with dynamic pricing. And while all this is only possible with the intelligent use of huge quantities of data, customer data is increasingly regulated.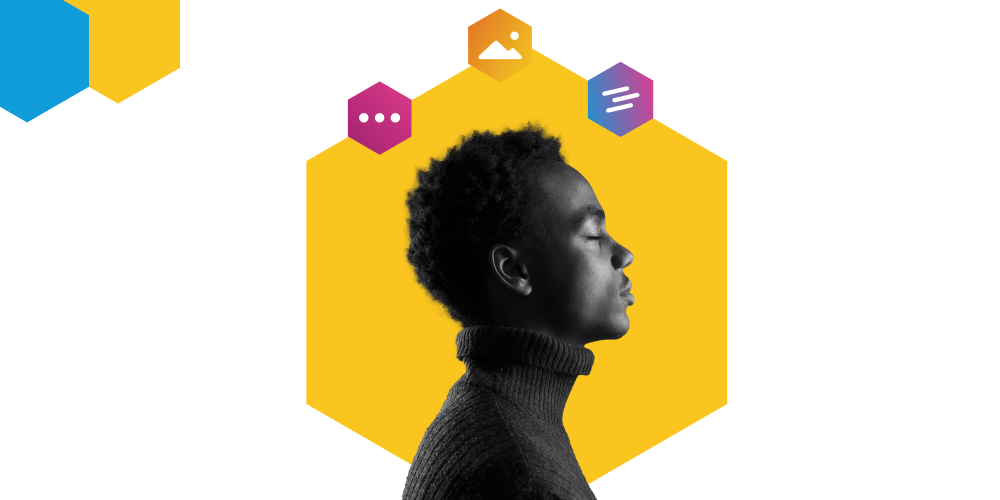 Who has to make all this happen? In many cases, it's agencies and their PPC specialists who are tasked with maximizing engagement and ROI on holiday-related spending. With so much on the line, clients are uncommonly – and understandably -- demanding. They want transparency around ROI metrics. Seamlessly connected platforms. Customized strategies. Adaptability. And, of course, premium marketing content.
How does anyone do all that? There's no one-size fits all strategy. But grab some hot cocoa, dig in, and see how these dozen tactics will help you gain agility, leverage data-driven decision making, and better integrate messaging and campaigns across channels.
The tactics are listed below, and the ones you can implement most quickly are marked with a lightning bolt. Get these into action quickly, and you'll secure successful holiday marketing campaigns, happy clients, and a prime position as the digital marketing partner of choice.
12 online advertising and marketplace tactics for successful holiday marketing
1. Build excitement: new product launches and collaborations
Everyone loves all the fun new products that get launched during the holidays. But it takes tons of work to make all those SKUs visible to shoppers.
To make it easier, update your product feed on Facebook Catalog to include holiday-themed artwork and descriptions. Then, you can run targeted ads on Facebook and Instagram that will help you reach shoppers interested in winter collection items.
Some of the most exciting launches are collaborations with influencers and celebrities. These deserve some special love. Say one of your clients has collaborated with an influencer on an exclusive holiday selection, and they plan to promote the collab on both TikTok and Meta.
Super-charge that campaign by adding "Holiday Collection" to the collection attribute and the influencer's name as the "Celebrity" attribute. That will let you test the collection as part of your holiday campaign, and also as the driving force in a more targeted campaign that leans heavily on the celebrity angle.
Updated product feed attributes for TikTok and Meta: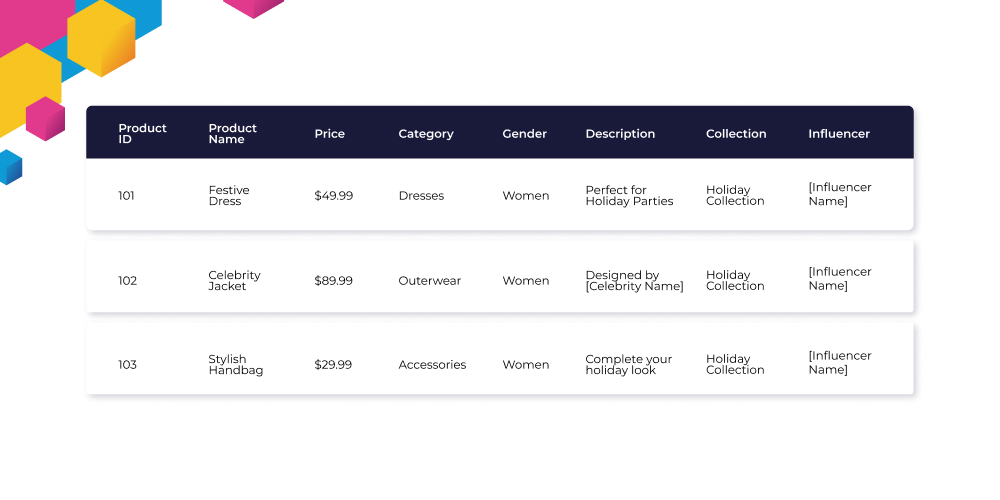 [Quick wins] If your product goes out of stock, Google won't serve your ads promoting it. But if there's one thing we know about the holiday season, it's that inventory levels can fluctuate wildly, making it challenging to keep track of inventory levels and to keep all your feeds updated.
Exclusive and limited-edition products are even harder to manage – and those are often the items your clients care about most. The solution: Channable's Update Every Hour add-on and the Google Content API will keep your inventory reporting current at all times.
Now, when that celebrity-endorsed luxury handbag collection sells out quickly, you can automatically update the out-of-stock info across Google and other channels. Then you can activate a new campaign, retargeting shoppers who were interested in the handbag, and steer them toward other items endorsed by that celebrity or other similar products.
Skincare retailer Korres maintains a busy eCommerce presence, relying on platforms such as TikTok, Instagram, and Facebook to appeal to its GenZ audience. Its agency, dreifive, lives and breathes digital marketing.
They knew that manually managing Korres' shopping feeds in Google's Merchant Center was not as productive as it could be. To keep things humming, dreifive would manually:
Update HTML text in product descriptions

Add fields such as gender and product_highlight

Extend short product titles from their Shopify presence with additional information

Exclude certain products that aren't being actively sold
Dreifive turned to Channable's API connection to Shopify, using if-then rules to create a clean data flow from Shopify to Channable to Google Shopping and Meta dynamic product ads. Where available, lifestyle or mood images were automatically substituted for packshots.
The result? A cleaner feed. More complete product information. And dreifive estimates that they are saving one to two hours per week thanks to this automation.
3. Stay organized – or reorganized
What happens when one of the big platforms reorganizes a category? They're not trying to throw a wrench into your holiday planning. They're trying to make their enormous and complicated catalog structure easier and more intuitive for shoppers to navigate.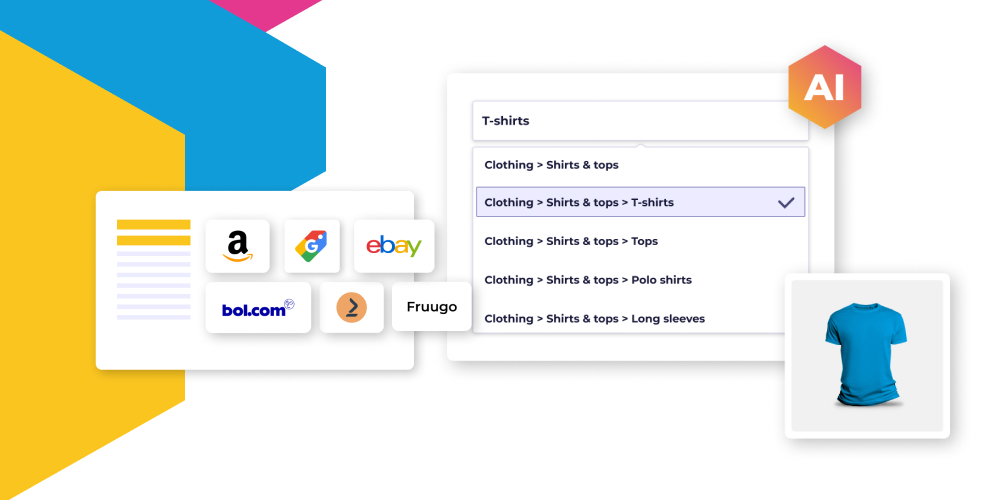 But for marketers, reorgs can be maddeningly complicated. You need to stay on top of all of them or risk having your product miscategorized and hidden from shoppers. You're more likely to see reorgs happen on the bigger platforms, such as Amazon, eBay, and Walmart.
Sometimes, the reorg isn't part of a larger effort for clarity but is driven by shopper behavior – such as – you guessed it – holiday shopping. The platform may create new categories – maybe a category called "Holiday Decorations" will pop up before cyber week.
While it's possible to categorize products manually or to use a rule-based system, that takes up time most marketers don't have – especially during the holiday crush. Instead, you can use Smart Categorization, which uses machine learning to make sure your products are characterized properly as soon as they enter your feeds.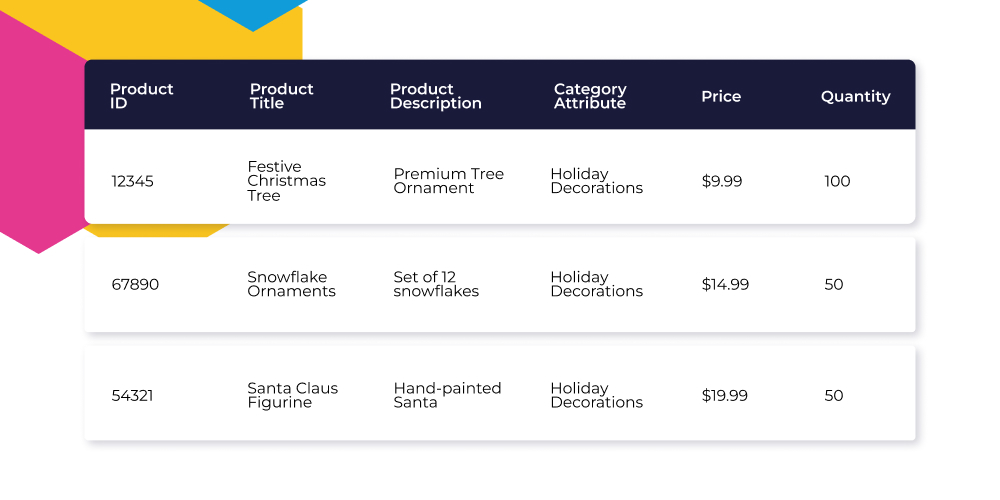 That will make sure these items appear everywhere they should get the visibility they deserve, and do their part to boost your holiday ROI.
4. Perfect product updates
[Quick wins] No matter how fast it changes, product information must always be accurate. That means you have to be on top of price changes and availability status, of course. But that "description" category?
It has to somehow rise above the noise and grab a shopper's interest no matter how busy or distracted they might be. For your holiday marketing campaigns to be successful, that description needs to perform.
Here's how to keep those descriptions and updates fresh. Say you've got a sneaker retailer with daily drops at 10 a.m., designed to bring in the most ardent sneakerheads.
Your daily product feed for Instagram and TikTok might look like this: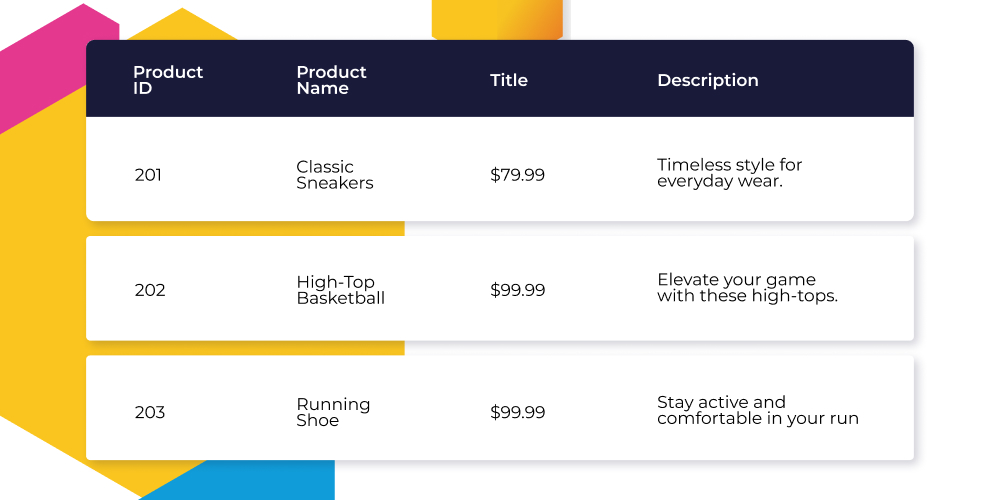 For the 10 a.m. drop, boost those product feeds with copy such as: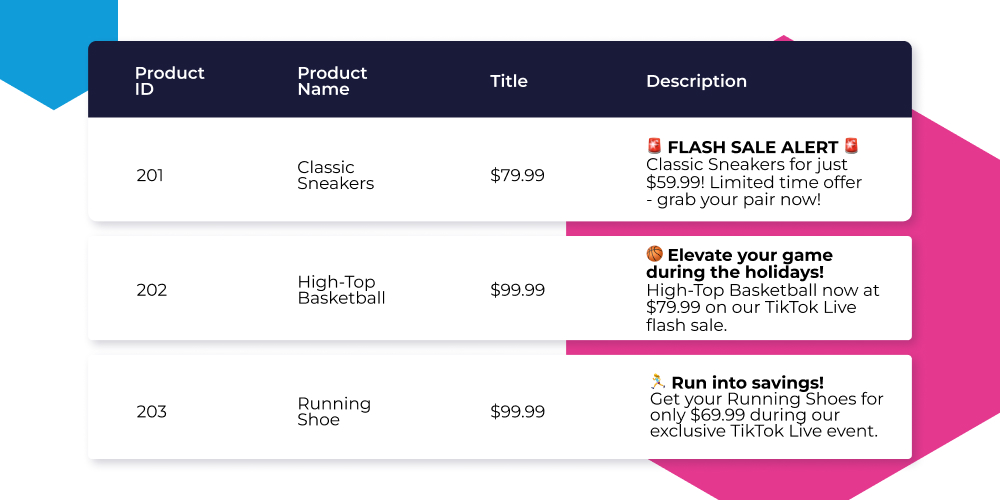 5. Attributes: the more the merrier
With so much shopping buzz during the holiday season, brands are going to be doing everything they can to increase visibility.
Enhanced product feeds can space for more product attributes and enhance discoverability. A brand may boost its product feed on Pinterest by introducing a category called "Holiday Theme," for example.
With phrases such as "Winter fashion," "Holiday party outfit," and "Work holiday party outfit," you can use that space to make it easier for shoppers to put together the perfect look.
Here's what your original feed might look like: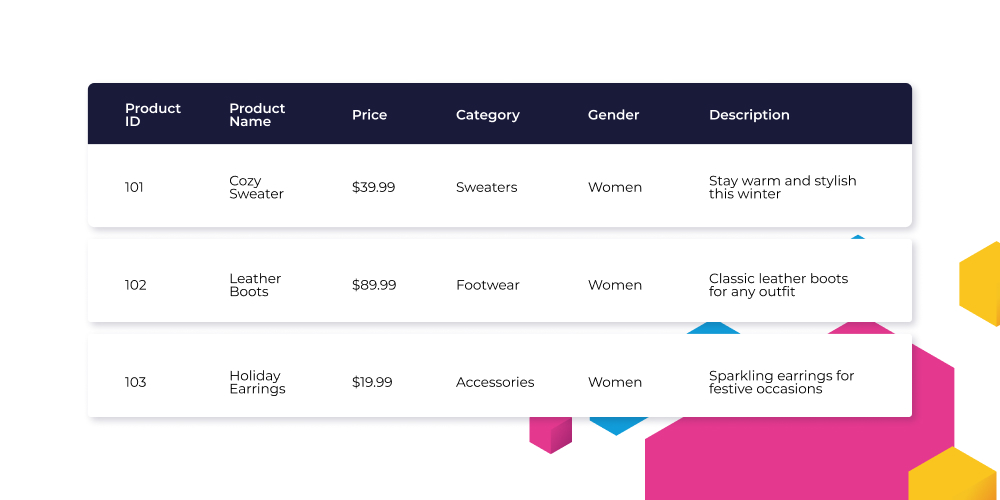 And here's a version with attribute enhancements for Pinterest: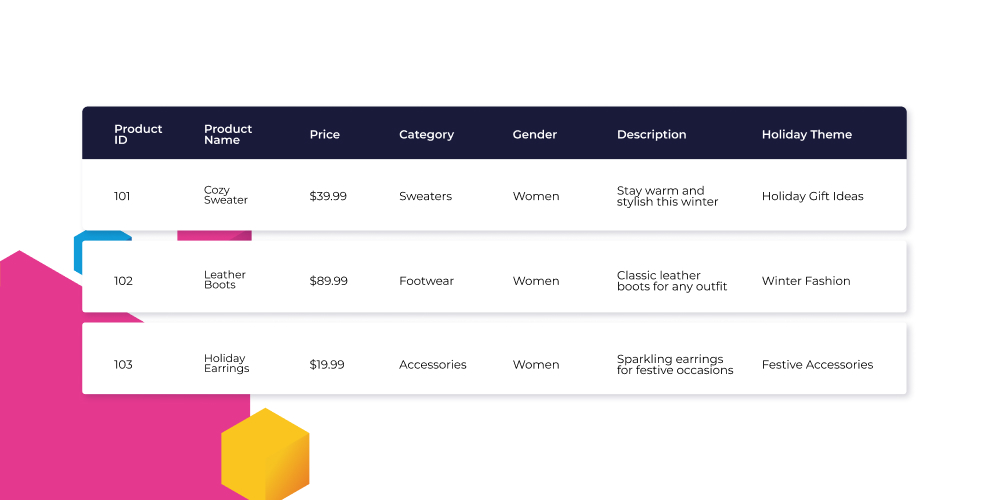 Where possible, you'll want to use multiple phrases, because that sparkly top could be a contender both for "Holiday party outfit" and "Work holiday party outfit." Plus, more terms can help you expand your reach.
6. Add some bling to your images
Gorgeous pictures can do more to draw in shoppers than the best-crafted headline or the pithiest product description. Dynamic Image Editor helps you bring holiday cheer – and the customer engagement that follows -- to any of your images, easily and at scale.
You might start by adding a festive holiday background to your existing product image. To do this, just choose a new background in Dynamic Image Editor, then drop the new and improved image into your dynamic product ad templates.
Update those templates once, and the new image will appear in all your channels, from Meta and Instagram to Snapchat and Google. Gorgeous!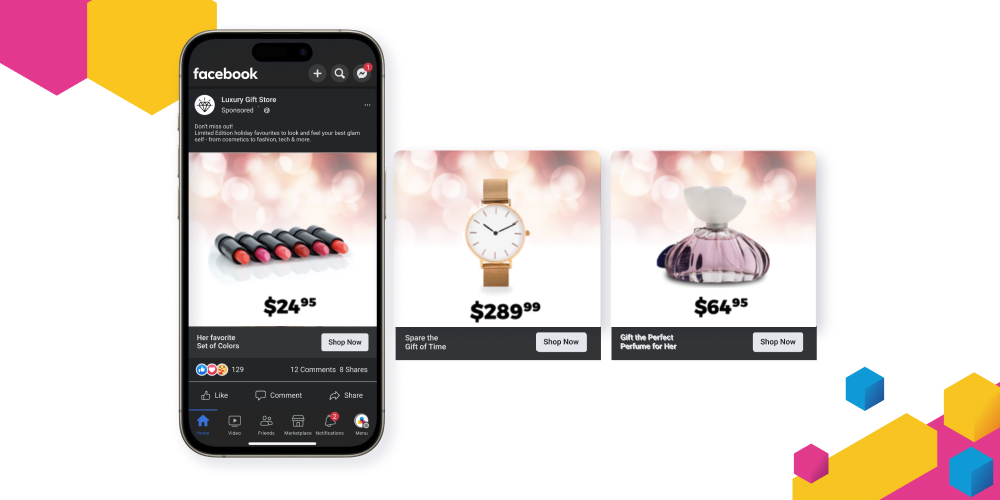 Maybe you have images from a recent shoot for editorial, showcasing a holiday beauty collection. Those photos show the products in a lifestyle setting on a custom-decorated set.
That artwork could be perfect for a holiday campaign on Instagram, where the higher quality images would be best positioned to drive engagement and maximize return on investment. Simply replace "Default Image URL" with a new attribute, "Instagram Image URL" that contains the link to the Instagram-ready lifestyle images.
7. Orchestrate it all: Black Friday and Cyber Monday sale events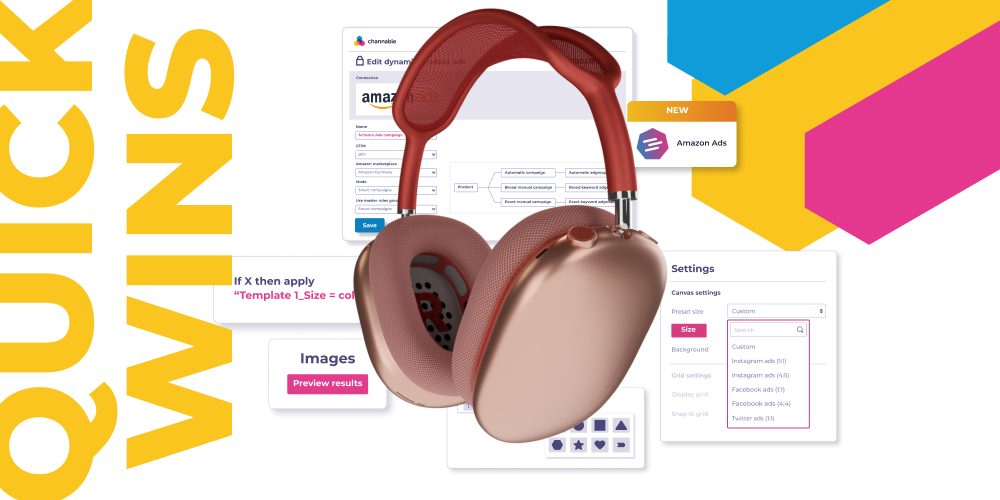 [Quick wins] Special offers and discounts fly thick and furious throughout the holiday season. You'll need some serious automation and tailored tools to keep up. Get your automation running, and you can update products once to reflect a special offer, and syndicate the new info immediately across channels.
An electronics retailer, for example, might offer significant Black Friday discounts on featured items. To bring in shoppers and to provide them with a great experience, those discounted prices need to be reflected accurately in product feeds and of course in Google Shopping ads.
The existing feed, before the Black Friday discounts, might look like this: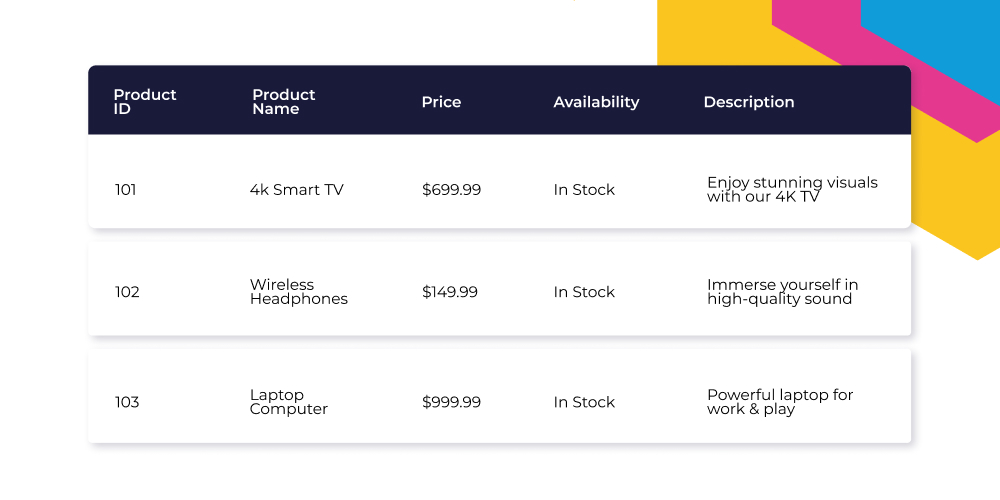 For Black Friday, you want to do more than just update the price – as persuasive as that might be! You want to add urgency to the messaging, impressing on shoppers that they need to grab this deal before it vanishes.
Make your messaging sparkle by adding language such as "Limited-time only" or "Black Friday Deal" to the product description copy.
Even though you'll be using the most advanced, user-friendly tools to keep tabs on all your products, campaigns, and clients, social platforms such as Meta can be a bit temperamental during peak times.
Even if you're swapping out ads every day, you can still be caught with messaging that makes promises it can't keep.
To ensure the success of your holiday campaign strategies, consider playing it safe – while keeping shoppers engaged – with ads that are a bit less specific. Try ads with copy such as "20% off plus more, all week" or "Daily deals—check back each day!"
8. Show off custom collections
[Quick wins] Are you already using Facebook or Instagram collections to help your clients get noticed? These curated collections are going to be even more important to successful holiday marketing campaigns in 2023.
A jewelry retailer may want to target couples who see the holidays as the perfect time to give significant bling to their partner. Those shoppers could be skimming jewelry and shopping sites without any real idea of what the perfect piece might be.
To help them out, use create curated collections for Instagram Shopping. Use headings such as "Gifts for Her Collection," "Gifts for Him Collection" or "Holiday Gift Collection." Then use those collections as the foundation for shoppable posts and stories.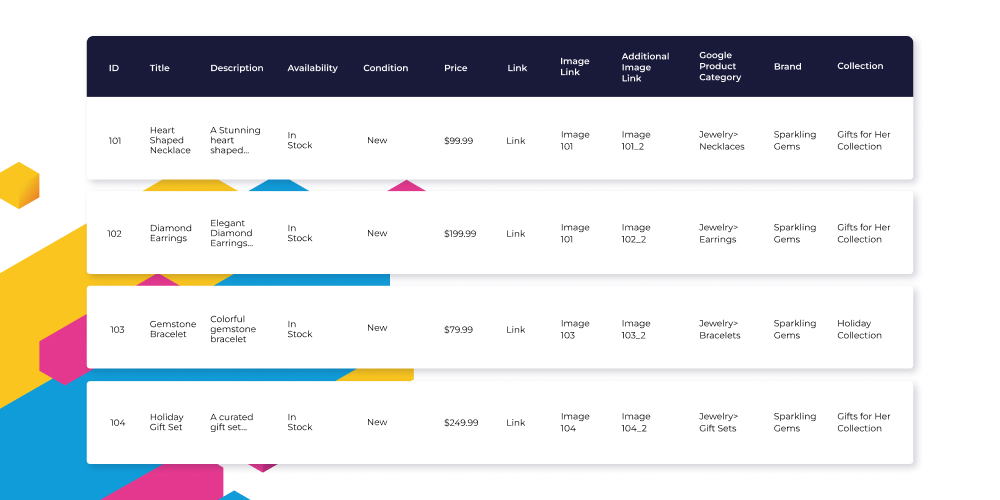 9. The smartest way to reprice
Almost as important as your clients' pricing is that of their competitors. It's tough to be offering a 15% discount just when your nearest competitor unleashes an everything-must-go flash sale.
And if you're running a clearance on winter sporting gear, for example, you want to make sure shoppers know they shouldn't waste their time looking for a better price.
To make sure that clearance frees up space for new inventory and brings in maximum revenue, call on the Channable Repricer, which is fully integrated into Amazon's marketplace management workflow.
You choose the products – maybe parkas, snowboards, and ski equipment – and build easy-to-understand if/then rules based on competitor prices, profit margins, and other factors.
The repricer automatically updates your product feeds on Amazon Seller Central to dynamically display discounts based on competitor pricing. Next step: implement targeted promotions on Amazon, confident that you're offering products at a price that's appealing to the buyer and good for your client.
Tooltopper sells from a vast catalog of items for DIYers, and they rely on 050media to keep their eCommerce online product promotions running smoothly.
When 050media took a closer look at Tooltopper's product line, they found that 40% of the items were incorrectly priced, putting pressure on margins. 050media suggested dynamic repricing as a fix. The repricer would automatically adjust prices taking into account competitor pricing, customer scores, and delivery time.
Working together, 050media and Tooltopper determined the minimum and maximum prices for each item. 050media then set up rules that were likely to generate maximum profit and prevent unrealistic, counterproductive pricing.
The repricer delivered, increasing total sales value significantly and increasing margins by 5%!
10. Help out last-minute shoppers
As the holiday shopping season starts to wind down, plenty of shoppers will have waited until the last minute, missing the shipping deadlines of their favorite retailers. At this point, even the most dedicated online shopper is probably willing to head out to a brick-and-mortar location – if they can be assured that the item they want will be sitting there waiting for them.
Here's where local store availability comes in. The retailer adds local store availability as an attribute to their feed, indicating the availability and distance of the item. The ad copy should lend a hand here, emphasizing the convenience of being able to shop locally and have the product in-hand as soon as the shopper can get out the door.
Phrases like "Shop In-Store for Last Minute Beauty Gifts" or "Visit Our Nearby Stores for Instant Gift Shopping," can help get shoppers off the couch and over the finish line.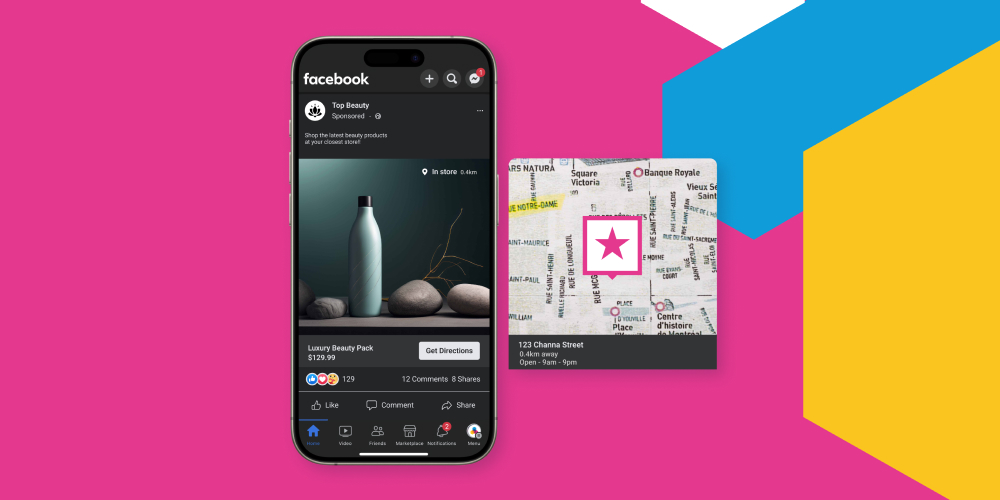 Then, double-down on local inventory with Google's Local Inventory Ads feature. Local inventory ads showcase products available in nearby stores, encouraging shoppers to visit in person. And of course, they can be customized to geographic areas that are closest to physical stores, ensuring they're shown to the customers most likely to make an in-person appearance.
11. Counting down like clockwork
For retailers and their agencies, everything about the holidays is full-on. To keep things running smoothly and ensure your holiday marketing campaigns are successful, it's imperative to minimize the chances of a disapproval interruption from Google or Meta. Here are a few best practices that will keep things humming:
Create organized and structured feeds. That makes your feeds easier to update and optimize.

Make sure that product feeds meet all platform requirements. Channable's Feed Quality Score and Errors report helps automate this. It will flag any errors, make suggestions as to how they can be fixed, and include hyperlinks pinpointing the issues.

Use the Feed Quality Scores as a tool to further improve accuracy and relevancy, driving lower cost-per-click and higher return on ad spend.

Make sure your feeds support the proper display of promotions, sales and discounts, no matter how hectic the holiday shopping season becomes.

Maintain consistency in product data across all your platforms and channels, reducing the chances of complaints due to incorrect product information.
12. Doing it all, managing it all
You're not just managing across products and feeds – you're managing across clients and their expectations. That's why Channable's Agency Dashboard is your co-pilot for a successful holiday 2023. It gives you a centralized hub that shows an overview of quality scores by feed and account.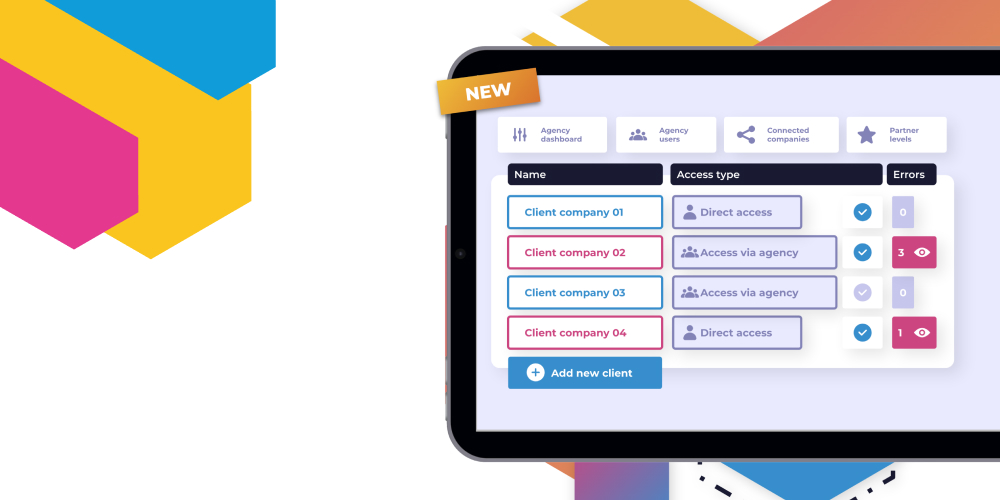 You'll also see a centralized view of quality scores by project and client. And you can copy successful rules across feeds, allowing you to take the a-ha moments from one campaign or client and put them to work in the rest of your portfolio.
Building on holiday success
During retail's busiest time of the year, it's essential to make the most of the best tools, tactics, and practices that will maximize ROI and ROAS while minimizing drama, both for you and your clients.
The twelve tactics we've already discussed will get you off to a great start, although we realize you might not have time to get all 12 in place for this year.
In that case, remember: This holiday, focus on everything you've learned about your buyer persona, experiment with a few new tactics, and be as strategic as possible so that you don't overwhelm your shoppers with emails. Then bookmark this piece for your next peak season!
Now take the next step into marketing excellence by learning more about how Channable can power all of your campaigns. Best yet: For a limited time, your first product feed is on us.
Discover how the right tools and automation can boost your ROI!