But what about the week right after Christmas? Although not as well-known, December 26 to 30 — known as Cyber Week II — also presents some enticing eCommerce opportunities, thanks to the large number of consumers who have time off from work and more time to spend online.
In this post, we offer actionable strategies to help busy retailers like you take advantage of the post-holiday possibilities and enjoy a profitable close to the fiscal year.
Get inside shoppers' heads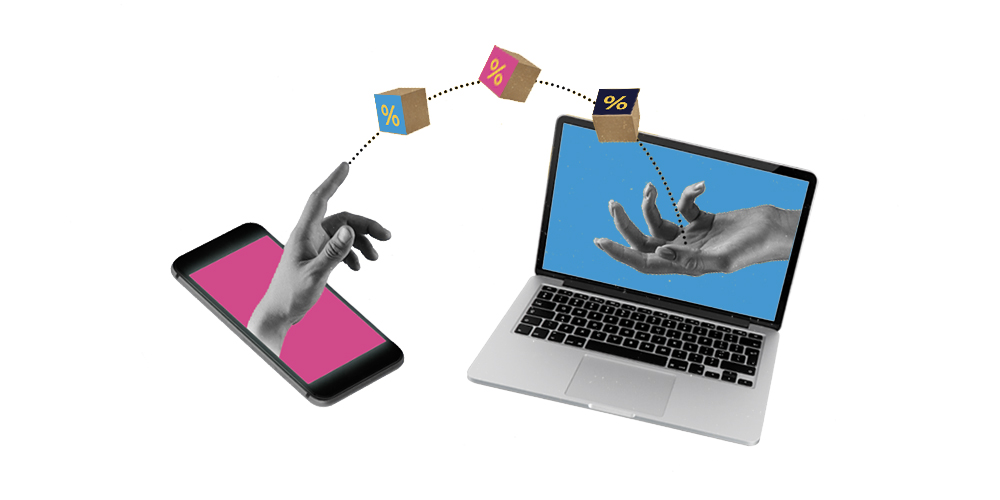 Whether your goal is to clear out excess inventory or to re-create some of your sales success from Cyber 5, understanding consumers' mindset can help you plan your sales and marketing strategy for the days leading up to New Year's.
Here are four common buying scenarios to keep in mind:
1. Gift-receiver's remorse: Once the last holiday present has been unwrapped, consumers may be feeling a bit of a letdown. Maybe they didn't receive the wireless earbuds they wanted and are wishing they had dropped more hints. Now, they're open to buying the things they've had their eye on for a while, but didn't find among their holiday haul.
2. The need to spend gift cards: Each year, in-store and online gift cards continue to grow in popularity. Most people who receive a gift card during the holidays (nearly 60%, according to one study) plan to use it within days or weeks—and this includes online shoppers.
3. The search for a year-end deal: Everyone wants a good deal, and savvy shoppers know that some of the best can be found immediately after the Christmas rush. As a result, they might be eager to take advantage of a strategically placed, post-Christmas online sale.
4. The emotional pull of a New Year's resolution: On average, 41% of consumers make New Year's resolutions, and their resolve is strongest at the outset. If they're using holiday downtime to kick off resolutions before the ball drops, help them out by promoting goods and services — like health food or exercise equipment — that support their new goals.
You can turn each of these situations into an eCommerce opportunity to end Q4 on a strong note. In the next section, we share some specific strategies that help you do just that.
Make shopper behavior work in your favor
By aligning your sales goals with shoppers' needs and wants during the post-holiday season, you can create a targeted eCommerce strategy.
Here are seven ideas to get you started:
1. Use targeted ads to promote end-of-year sales and special discounts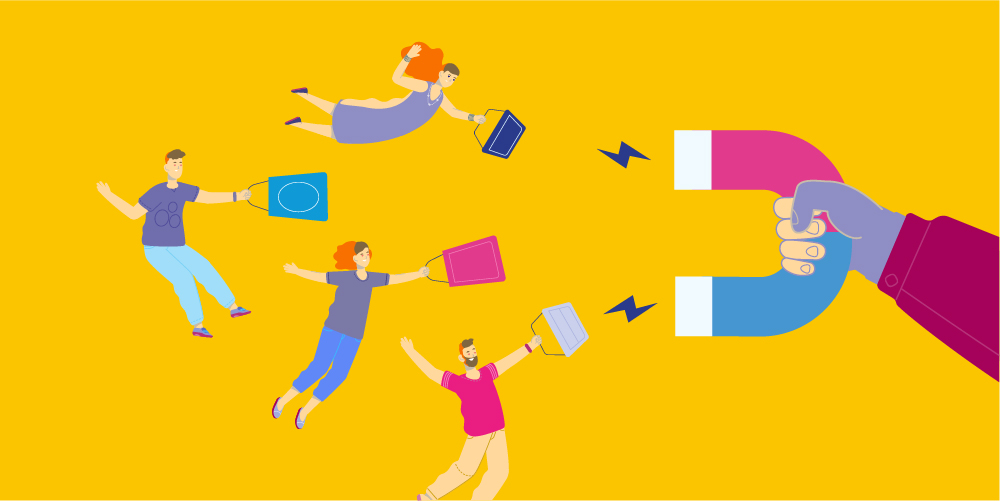 Cyber Week II is a great time to clear out your inventory and make room for next year's items. Since many consumers are still enjoying social time with family and friends the day after Christmas, you can start running end-of-year sale ads December 27 or 28 and through New Year's Day. Depending on your advertising budget, you might even keep them up through the first few days of January.
2. Use past performance data to gain strategic ROAS insights
If your priority is capitalizing on holiday sales to maximize profits, the first step is using the right analytics tool to determine your top 10% to 20% best-selling items during Black Friday, Cyber Monday, and the first weeks of December.



Once you identify your top sellers, focus on return on ad spend (ROAS) to optimize the impact of marketing decisions. Instead of advertising evenly across your whole stock, channel most or even all of your ad spend into your most successful products.
3. Stay active on tried-and-true platforms, but don't be afraid to experiment with new ones
In addition to sites where you already advertise, explore new eCommerce sites like Amazon, eBay, Target, and Walmart, as well as social commerce sites like Facebook, Instagram, and even TikTok. Not sold on social media? Consider these statistics:


4. Implement a retargeting strategy
Think of advertising as strategic fishing. Instead of casting a wide net to see how many fish you can catch, use several smaller nets in places where you know fish like to swim. In other words, fish where the fish are. This analogy explains the power behind retargeting ads. With retargeting, you're reminding shoppers about a product they want by advertising it on the sites and apps they frequently visit.
Remember the consumer with gift-receiver's remorse who didn't get the set of earbuds they wanted? If your inventory includes electronics and you deploy retargeting ads, they might just end up in one of your nets and become a happy customer.
To build an effective retargeting campaign, we recommend two strategies:
Focus on keyword search terms: With the right PPC tool, you can automate ad campaigns by designating keywords in your feed and using Google's dynamic keyword insertion (DKI) to insert them into your Google ads. By using keywords strategically, you ensure relevant ads will be displayed to every shopper.

Track visits to your website: By using Google AdWords and/or Facebook Ad Manager, you can determine who's visiting your site, how long they're staying, and which products they're looking at. Once you know the products that interest them, you can target visitors with relevant ads.

5. Make the most of your feeds
The holidays are a great time to experiment with the new Google Performance Max ads (formerly Google Smart Shopping ads), which you can keep running in the weeks leading up to Christmas and New Year's. But keep in mind, the efficacy of these ads depends on how well you've optimized your product data feeds.
If you're using Google Ads, don't neglect your supplemental feeds. Similarly, if you're on Facebook (Meta) Marketplace, which manages social commerce for Facebook and Instagram, be sure to leverage Meta's new supplementary feeds as well.
By filling out as many data fields as possible, you can enrich your product feeds with descriptive detail — which provides more context for your ad, improves its rankings, and enables Google and Meta to tailor it to relevant keywords being used by shoppers.
You should also ensure your feed is accurate, organized, and optimized to the specifications of each marketplace, especially if you're dealing with thousands of products. A proven feed management solution will not only alert you to any errors in your data, but also proactively modify a descriptor you happen to input (e.g., beige) so that it matches the advertising platform's descriptor (e.g., brown).
6. Promote products or services that can jumpstart someone's New Year's resolution.
Think about the common resolutions people make. They almost always have to do with correcting a behavior (e.g., snack less, exercise more), developing a new skill (e.g., learn how to play the guitar), or cultivating a new pastime (e.g., travel).



If your merchandise includes running shoes, hand weights, healthy snacks, musical instruments, rolling luggage, or anything else that might inspire a resolution, let shoppers know with a clear, engaging, and optimized business ad.
7. Plan ahead
Above all else, make sure you plan ahead. Your advertising won't be effective if you're reacting out of haste instead of applying data-informed decisions to your overall strategy. Set your ads up in November or early December so that they'll be ready to launch by December 27. If your year in eCommerce ends well, you'll head into 2023 with bigger profits and fresh inspiration.
The bottom line
In an economic downturn, shoppers may spend less, but they don't stop spending. That's certainly true during the holiday season. By being strategic in your advertising decisions, you can extend the consumer appeal of Black Friday, Cyber Monday, and Christmas right up until New Year's Day. And while Cyber Week II is unlikely to match the high octane of Cyber 5, it can still be abuzz with valuable eCommerce activity.
How Channable can help
At Channable, we mobilize next-generation technology to connect retailers and advertisers with customers throughout the world. We offer a unique combination of data feed management and PPC automation tools within a highly intuitive platform. Our tools are user-friendly and empower customers to create the campaigns they need, manage their feeds with ease, and seamlessly integrate their marketplaces.
If you want to learn more or schedule a consultation, reach out to one of our eCommerce experts.