There are two schools of thought on how best to navigate this abundance of options. First, there's the omnichannel approach, which tailors messages to individual customers across interconnected digital platforms.
Then, there's the more straightforward multichannel approach, which is shaped by the specific product, service, or distribution channel, giving brands tighter control over their customer interactions.
While an omnichannel approach can be a great way to maximize return on ad spend (ROAS), it isn't necessarily right for everyone.
In this post, we break down the differences between omni- and multichannel strategies, outline their key costs and benefits, and share the critical factors to consider when choosing the method that's right for your business.
The power of omnichannel
At the most basic level, omnichannel is a form of multichannel marketing, which simply means using several distribution channels, e.g. (social media, television, emails, etc.) to carry out a marketing strategy or campaign.
More specifically, however, omnichannel refers to a unified approach where different channels communicate with and learn from one another.
For example, an ad running on Instagram might draw from customer data generated elsewhere, like a Facebook account or a Google search.
Implicit to omnichannel marketing is the idea that communication between marketing channels should be all about the customer. This results in a tailored campaign that adapts to each individual customer and responds to their unique needs, product preferences, and buying behaviors.
Also inherent to omnichannel is the idea that a campaign should take place wherever a customer is: in a store, on a smartphone, on Amazon, on Facebook—ideally, everywhere.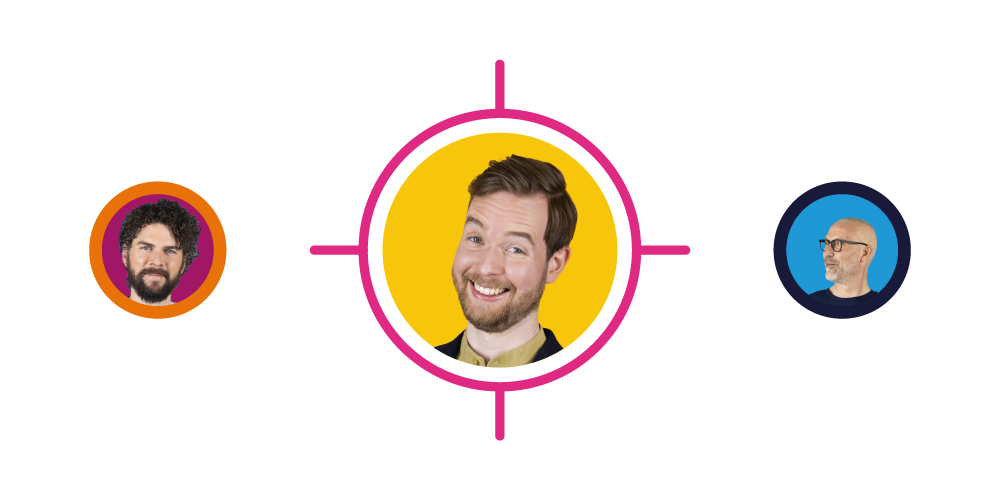 Say a customer sees an ad for a pair of shoes on Instagram. Sometime later, having jumped from smartphone to laptop, they see a banner ad for the same shoes in their search browser, prompting them to add the item to their Amazon Shopping List.
Later still, an email arrives with a promotional offer, finally compelling them to complete the purchase on the shoe company's website. This is an omnichannel strategy that has successfully played out across different platforms, devices, and potential points of sale.
Synchronized online ad campaigns are a well-documented development (cue jokes about Instagram and Facebook eavesdropping on customer conversations).
Coordinating between digital and in-person channels, however, requires a bit more creativity. It's in this area where some of the most innovative omnichannel strategies are taking place. For instance:
At Bonobos, in-store sales associates are more like personal shopping assistants. In fact, Bonobos "guideshops" don't actually carry inventory. Instead, customers can set aside, try on, and purchase apparel they've saved through digital channels, then have items shipped directly to them. Bonobos' in-person point-of-sale system thus interacts seamlessly with a customer's online journey, resulting in a highly coordinated and personalized experience.

Starbucks uses an app-based rewards program to cultivate digital relationships with customers and open up marketing opportunities across multiple channels. Meanwhile, customers can use the app to order drinks that they pick up in person—a system that puts the customer in charge and reduces friction once inside the shop.
Omnichannel campaigns keep the focus squarely on the customer, making them feel like the center of the universe and making it easy to complete a transaction in-store or online. The result is a significant boon to merchants' bottom line.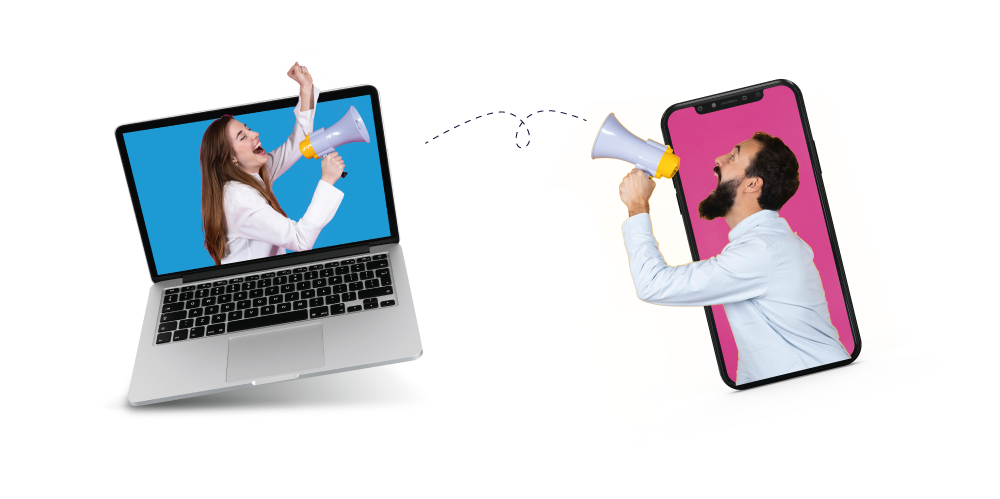 Consider the following:
Putting omni to work
For the right company, omnichannel can be revolutionary. In the long run, its ability to boost the customer experience and amplify profits can easily make the upfront effort worthwhile.
When we look at our data, we see that customers captured via omnichannel are bringing in 3x more revenue. The difference is, we know if someone saw an ad on a specific platform, so we can target specific kinds of customers. That allows us to ensure we're sending them the right message at the right time. –Rob Smets, Account Director, Happy Horizons
One example of this is Happy Horizons. As a full-service digital and creative agency based out of the Netherlands, Happy Horizons uses Channable to implement a variety of campaign strategies, including omnichannel.
In their experience, they've noticed that companies that benefit from an omnichannel strategy tend to share the following characteristics:
A desire to spread sales across multiple platforms: For example, a brand with strong in-person sales may see a need to sell more online. Happy Horizons caters to multiple customers with both online and offline stores. With Channable's Insights & Analytics, they can track when an online ad converts to an offline sale.

Products that can be differentiated by audience segment: This includes Bonobos, with their varied styles—but not Apple, which sells the same iPhones to everyone. Happy Horizons uses Channable to store metrics from different audience segments in a single customer data platform (CDP). From there, they can build out differentiated campaigns based on documented interactions.

Appeal that doesn't rely on the scarcity principle: Omnichannel is all about ubiquity and omnipresence. Contrast this with, say, Nintendo, which kept the supply of its new Wii console limited in 2006 to generate a frenzy of excitement and anticipation.

A need to improve existing marketing efforts through data: This allows companies to better target customers, convert impressions to sales more efficiently, and avoid leaving products stranded in forgotten shopping carts. For example, Happy Horizons aggregates search, performance, and product data on a centralized Channable dashboard. They can then consult these insights together and assess them holistically to tailor their creative campaigns.
The costs of omnichannel
For all these benefits, it should be noted that the effort and expense of omnichannel must be balanced against competing needs.
Launching an omnichannel campaign can be complex and time-consuming, and it requires a significant investment in tech infrastructure. Companies implementing omnichannel need to be able to:
Perform data-driven audience segmentation
Match and meet customers across multiple devices
Collect and manage event-level data such as clicks and searches
Analyze that data to produce actionable marketing insights
Automate all of the above across a range of platforms and devices
Omnichannel may also not be the ideal way to build a clear and consistent brand personality, since your messaging is dictated by the customer's experience—not the other way around.
However, for organizations with the resources to build and support an omnichannel strategy, it presents an unparalleled opportunity to meet customers where they are, allowing marketing teams to test strategies and learn from results in real-time.
The virtues of multichannel
Unlike omnichannel, a multichannel marketing approach keeps ad messaging relatively static across distribution channels.
As a result, companies that opt for multichannel see two key advantages. First, multichannel is easier to implement, given its comparatively simple, standardized content. Second, marketers can more closely control how customers interact with their brand and how their customers' data is handled and applied.
For example, in the omnichannel journey above, the shoe company was equally happy to have its customer complete the purchase through Instagram, Amazon, or its own website. But consider Apple, a company far less receptive to third-party sellers.
Apple prompts customers to purchase directly from their showroom-like stores or their visually arresting website. Ultimately, the pleasure of interacting with Apple is part of the appeal of buying a new product.
Apple retains complete control over the context in which customers experience their brand, and they limit reliance on third-party marketplaces that interpret and transmit customer data.
They may cast a wide net when it comes to sparking product interest and engagement, but they aim for a relatively narrow customer experience.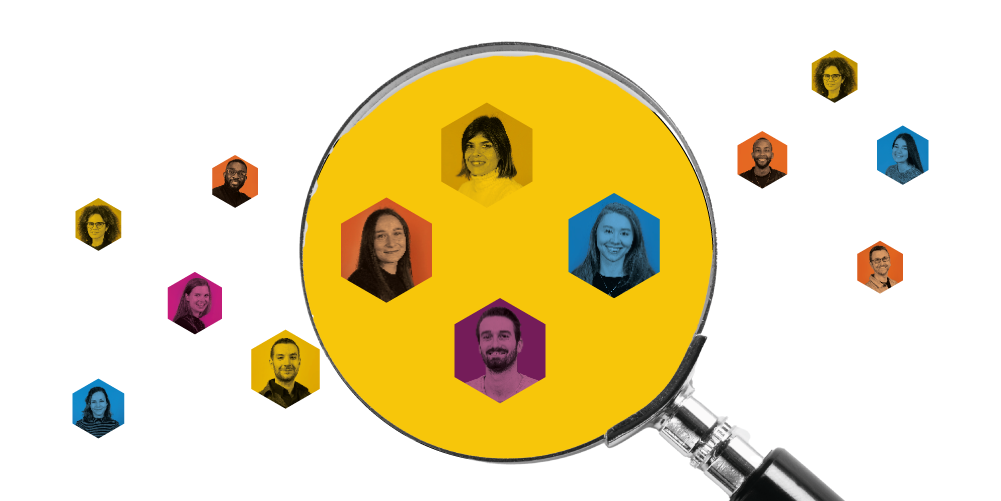 For many companies, however, the advantage of multichannel is far more straightforward. It allows for an expanded reach without the heavy technological costs of omnichannel.
Ultimately, a company may opt for a multichannel approach for strategic reasons—maximizing the impact of isolated ads and touchpoints—or practical ones, like reserving their marketing resources for other initiatives.
Getting the most out of multichannel
While multichannel is easier to implement and control than omnichannel, it still unfolds over a range of touchpoints and marketplaces.
That means marketers still need to coordinate ads to run across different channels, eating up significant time and effort. That's where innovative marketing solutions like Channable come in.
Channable helps marketers take care of the manual, time-consuming details of formatting, updating, and optimizing product feeds and ad content so that they run at peak performance, regardless of the platform.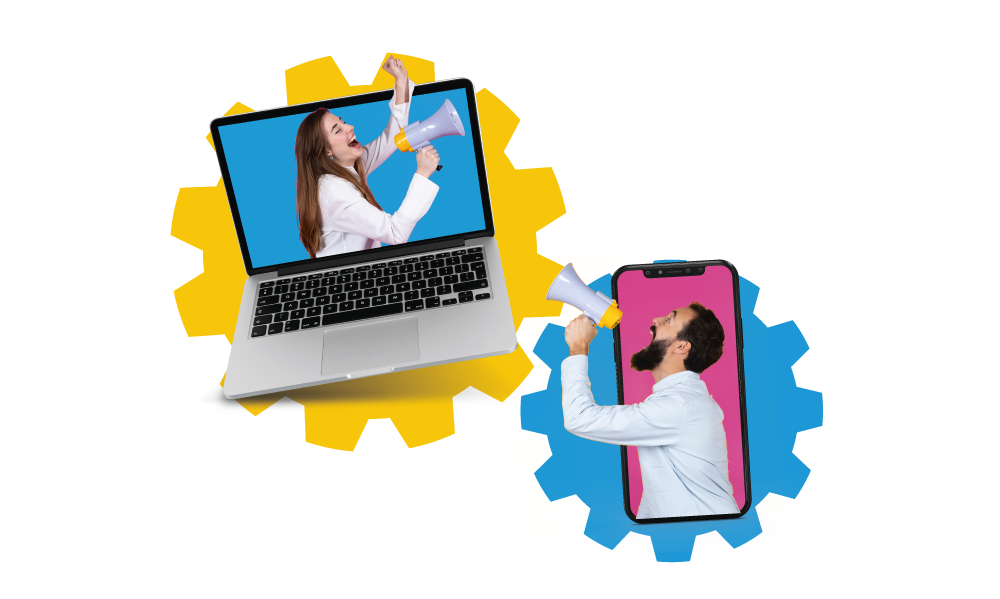 For example, here are three ways leading brands have leveraged Channable's platform to maximize returns on their multichannel strategies.
Men's clothing retailer Suitable has eCommerce operations spanning seven countries and a wide spectrum of online marketplaces, price comparison sites, and social channels. They use Channable to gather real-time data on how products are performing, with analytics tools automatically segmenting and discarding products in targeted campaigns.

Ideal of Sweden produces mobile phone accessories, with promotional videos central to the brand's marketing strategy. They use Channable to place videos across a range of websites, marketplaces, and social media platforms, with Channable automatically adjusting and formatting the video content to each channel's precise specifications.

Luxury cosmetics company Rituals used to update Google Ads manually, product by product, country by country. Using Channable, they can insert dynamic fields into their ads, which are automatically updated with any change to their database or inventory. The result is not only time savings but improved performance. Since partnering with Channable, their clicks are up 55%, CTR is up 7.6%, AOV is up 7.65%, and conversion rates are up 4.7%.
The bottom line
When choosing your digital marketing strategy, it's important to assess your appetite to take on additional effort, expenses, and technological challenges. Then, take a close and honest look at your product offerings, your sales goals, and your brand identity.
Not every multichannel approach is right for every business. The key is to weigh how your organization will benefit against any potential drawbacks to come to the right conclusion.
How Channable can help
At Channable, we make it easy for retailers and advertisers to manage their product feeds, integrate with a range of online marketplaces, and connect with customers around the world.
Whether your objective is to keep distinct ads organized and automated in a basic multichannel campaign or to incorporate customer analytics in an intricate omnichannel strategy, we can help you grow.
To learn more or schedule a consultation, reach out to one of our eCommerce experts today.