Nothing quite demonstrates this more than the concept of eCommerce personalization. These days, technology like AI-driven algorithms tailor the front-end site to an individual's personal needs. The most common instance of this is the use of algorithms to recommend products that are most relevant to the customer.
This isn't new. In fact, these improvements are so widespread that Semrush reports that up to 51% of eCommerce companies are already using AI to provide a seamless experience in 2022.
Are you new to the world of eCommerce personalization or looking to brush up on your knowledge? Well, this article will cover everything you need to know, from the benefits of such a technology to the specific implementations you may want to explore.
What is eCommerce personalization?
In short, eCommerce personalization is all to do with dynamic content. That is the sections on your website that display different content depending on the user. Personalization solutions inform the website of which content to show, based on the data they have collected in their customer database.
The customer data must come from legal sources such as purchase history or browser cookies, and cannot be bought from third parties (refer to this NDA example for the legal specifics). As such, only established online stores can generally explore an extensive personalization strategy.
This goes beyond simple user customization, where the customer designs their own product or experience. Rather, with personalization, the website is doing this on the customer's behalf.
Therefore, an enhanced experience is delivered without the customer having to input anything on their end – ensuring a seamless process for the end user.
How personalization gives you the competitive edge
In short, personalization solutions allow online stores to better fulfill their customer's wishes.
To illustrate this, a study by Gartner revealed that by 2023, customer satisfaction will grow by 25% in organizations that use AI.
Consequently, companies late to adopt personalization tech will be fighting an uphill battle against their competitors. Their websites will be less receptive, harder to navigate, and will produce an outdated customer experience.
Over time, the companies that embrace hyper-personalization will grow their market shares, until the tech is seen as the 'industry standard' or 'new normal'.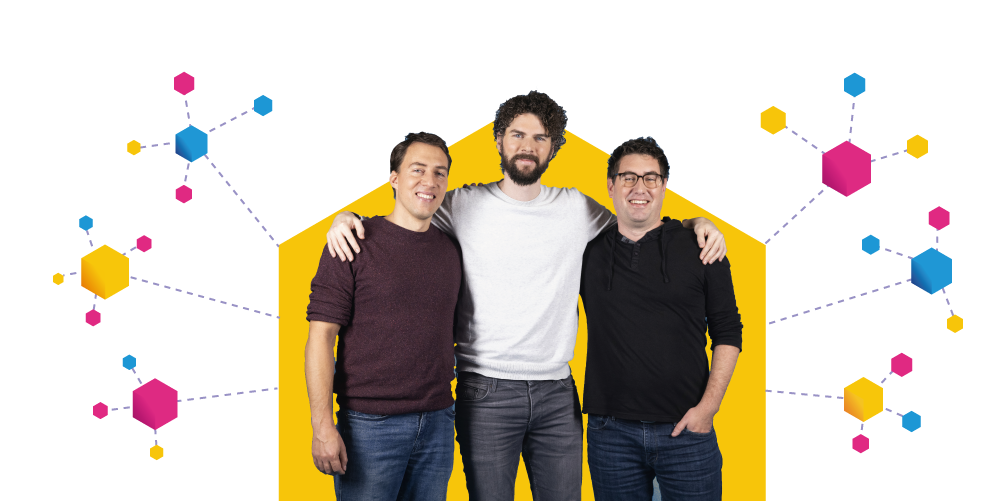 Benefits of eCommerce personalization
So what are the specific advantages of pursuing personalization for your eCommerce business?
Improved brand image
Every retailer, whether online or based in a brick-and-mortar store, will understand the importance of building their brand image. In doing this, you are building a recognizable style for your customers, which hopefully they will come to love. It helps your brand to stand out from competitors and ensures a high-quality experience.
When done successfully, a quality brand image can drive inbound marketing effects, bringing new customers directly to you. In addition, they are more likely to engage with your marketing deals, social media content, and newsletters. This will ensure a steady revenue stream as new clients keep returning to become loyal customers.
Higher sales conversion rate
A study by Martech company Netcore found that personalization in eCommerce boosted the KPIs of over 200 retailers.
Retailers reported a 45% sales conversion rate, along with a lower cart abandonment rate and a higher average order value.
Why is personalization able to achieve this? It's because it preempts the sort of content that audiences want to see before they search for it. In many cases, it may recommend products and services that a customer didn't even know they needed until that point.
In terms of boosting the sales conversion rate, this mostly comes from innovations at the checkout stage. For instance, offering alternative products that may be more relevant to the customer, such as multipacks or budget brands.
Access to customer analytics data
It goes without saying that for an eCommerce personalization strategy to be effective, it must collect data from its customers. This is how the algorithms know which content is most relevant for the individual and personalizes it.
But another benefit of this is that it provides online stores with a database of information on their customer demographics. This connects them to their customer base more than any anecdotal insights could ever provide.
For example, if the data shows a company has a mostly corporate customer base, it could inform their marketing team's efforts. In this case, it may be best to target LinkedIn as that largely matches the corporate demographic. Likewise, it could identify potential B2B clients for your networking strategy (if that interests you, take a peek at this financial proposal sample from PandaDoc).
To give another example, a company may find that their customers are largely based in Spanish-speaking countries. In this instance, they may want to implement Spanish language options on their website. Additionally, it could help shape their product inventory, by stocking products popular in those regions.
Enhanced customer experience
As a combination of all the above factors, personalization is likely to deliver an overall better customer experience.
In the short term, this provides increased product engagement and revenue for the operating store. Over the long term, it will improve customer retention rates and foster a quality brand image. One such benefit of this is that your loyal customers will recommend your store to their friends and family, thus marketing your products by word of mouth.
To sum it up, personalization offers better outcomes for both consumers and businesses. It's a real no-brainer for online stores in 2022.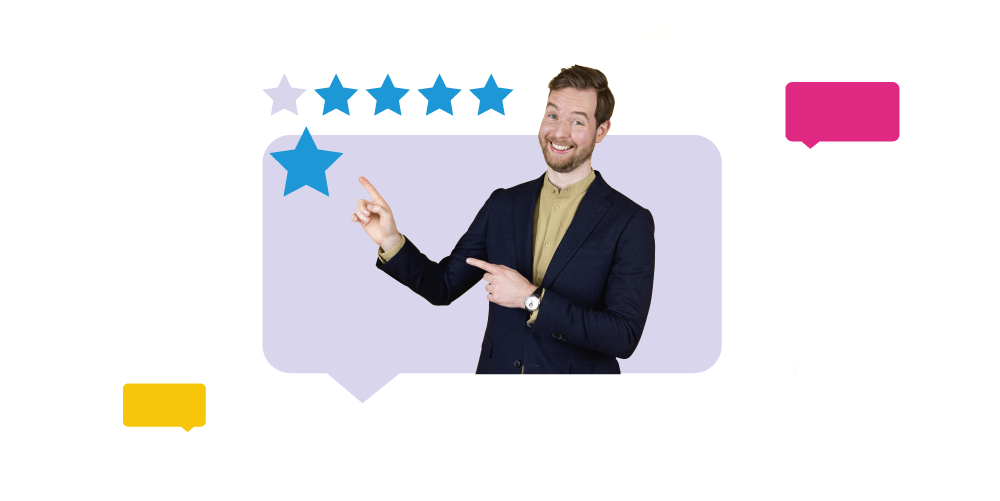 Aspects of personalization to consider
By now, you hopefully understand the benefits of pursuing hyper-personalization in eCommerce. But what elements are necessary to create a personalization strategy that delivers?
Recommend relevant products
The most obvious application of personalization tech is the use of algorithmic segmentation.
This works by first collecting customer data on several relevant factors, such as:
Customer age/gender
Type of account (personal, small business, or enterprise)
Purchase history (average spend, frequency, and type of products bought)
Browsing history (what products were viewed, engaged with, and for how long)
From here, your customer base can be sorted into various groups. This can inform your recommendations process to push the most relevant products to relevant customers.
For example, a person who has bought a set of porcelain plates may be interested in seeing other premium cookware. On the other hand, a customer who bought a set of cheap paper plates might be more interested in seeing party products.
Your recommendations algorithm may be used across your online store. Besides including a 'For you' section on the homepage, you might show more specific recommendations at the bottom of product pages, or even at the checkout.
Push localized content to target customers
Localized content is another way to boost engagement with your website's visitors.
It works by showing dynamic content to a customer based on where in the world they are. This can be used for distributing useful information on marketing deals or promotions, for instance. Here are a few specific examples:
A customer in Texas may be shown a banner that reads "Come visit us at our local store in Houston". By doing this, the online retailer creates a connection with the customer, instilling the image they are a 'local business'.
If you have a customer browsing from Canada, you may show them a banner that reads "Canada Day special: 2 for 1 on selected ranges". Again, this suggests your business is local and strives to provide the best service it can for its Canadian users.
Targeted discounts
eCommerce personalization can go one step further than simply recommending products on a customer's location. Rather, it may tailor content, deals, and promotions to the individual customer themselves.
One great example of this is the targeted discount. Essentially, an online store looks at what a customer is likely to buy next. This is usually done by looking at recurring products in their purchase history or repeat visits to a specific product page.
Once the ideal product has been identified, the online store can start offering discounts on that product alone. The customer will think "How useful!" and is highly likely to complete the sale. On top of that, they may buy other products at the same time or return frequently to check for other relevant offers.
Navigation adjustment
Once a customer has visited your website multiple times, a pattern of their behaviors will emerge. For instance, what product pages do they most frequently visit? Or are specific products viewed at a certain time of day?
To help your customers find what they are looking for, you can implement navigation adjustments in your personalization strategy. That might simply be a banner that acts as a shortcut to their common pages, with the wording "Looking for this?".
Additionally, algorithms may identify that a customer is doing their Christmas shopping. In this case, a navigation pointer to delete browsing history or send the item in discreet packaging may be favorable.
Checkout optimization
Finally, eCommerce personalization helps customers over the line at the last stage of the sales process: the checkout.
Useful integrations here include:
Offering alternatives to products in their baskets, such as a budget or premium option
Showing a "Customers like you also bought…" section
Providing shortcuts to autofill preferred delivery and payment options
Informing the customer of specific targeted discounts they may have missed
Taking them directly to their preferred authentication services (such as PandaDoc, Adobe Sign, and DocuSign)

The power of personalization
Ecommerce personalization is an immensely useful tool for online stores to connect with their customer bases.
As a retailer, it allows you to provide a service that is more bespoke, more relevant, and more accessible. The result? Enhanced customer experiences and better KPI outcomes for your business.