Havaianas is a Brazilian footwear brand specializing in sandals. Its colorful flip-flops and its summer vibe are their hallmark. It is a brand that has a market-leading position in Brazil and that has been making a name for itself in the minds of consumers in Europe for some years.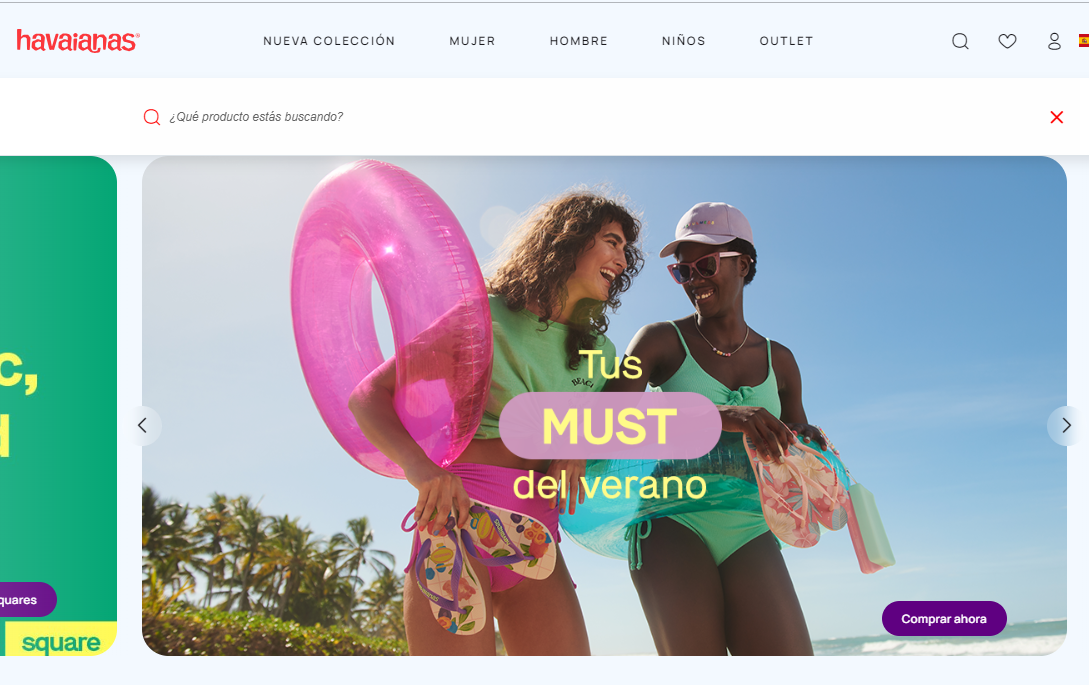 Taking into account that the situation of the brand is different in each country, the objective of Havaianas is to continue growing in recognition and position itself as a leader in the flip-flops and sandals sector in those countries across the globe. To achieve their goal, they have the help of the agency Apache.
Apache parte de LLYC is a Spanish marketing agency specializing in digital advertising. Their value proposition is a methodology based on data and technology, where they accompany the client throughout the process, both at the strategic level and at the execution level.
From impossible to manageable
Apache's mission is to ensure that Havaianas is top of mind for consumers across Europe. What a goal! Leading this challenge within the agency is Carolina De Valcárcel, Adops Manager within the agency.
To reach their goal Havaianas launched branding and performance campaigns in different countries using a wide variety of channels such as Facebook, Pinterest, Google Shopping, and Google Display.
Before Havaianas started working with Apache, the catalog integration with all these channels was done directly from Havaianas eCommerce store via an XML spreadsheet.
What did this mean for campaign management? Simply put, they were very limited when it came to optimizing their catalog and product ads. Every change that was made in the original catalog was also visible on its website, making it impossible to launch ads and messages adapted to each channel and audience.
Improvements as simple as filling in descriptions, shortening titles, or changing prices became complex, limiting the possibilities of improving their product ads.
Once the account passed into Apache's hands, the agency had a clear idea of what was needed. They needed a feed management tool to manage their online advertising in a more flexible and dynamic way.
Streamling the ads process
Since Apache began working with Channable, the agency has had complete autonomy to manage Havaianas catalog and strategy. In fact, Havaianas is no longer involved in this process meaning that they can focus on other efforts that add more value to the brand.
To kick off their optimizations, Apache uses what are known as if-then rules within the Channable platform to manage ads. These rules allow them to modify the catalog information in a couple of clicks, adapting the catalog to the specifications set by each of the channels.
In addition to filling in empty fields or modifying the information that does not fit the format required by the channel, some of the most used rules by Apache are:
Replace values. Sometimes the information collected in a certain field does not fit with the values ​​accepted by the export channel. With this rule, the values could be replaced in seconds.
Exclude products by size. This way they make sure to advertise the products that have the best conversion rates.
Add labels to certain collections. This way they could launch specific campaigns for these products.
Modify prices and shipping rates according to the promotion and market.
Managing communication in so many countries
Havaianas knows that one of the most effective ways to attract customers and encourage sales is by applying different strategies depending on the collections launched by the brand, and coordinating the sales with the messaging on its ads.
The difficulty lies in the fact that this communication changes month to month, market to market, and channel by channel. In addition, the sales must be managed in 7 different languages. Launching different collections, and specific ads each month could multiply quickly and be difficult to coordinate.
According to Carolina: "The difficulty of having to work with a wide variety of ads must be coordination across different countries and channels. We have to adapt messages and communications for each market. For example, the Black Friday season does not last the same in each country."
To solve this problem, Apache schedules promotions using date rules. These rules allow them to include discounts for certain products at a certain time.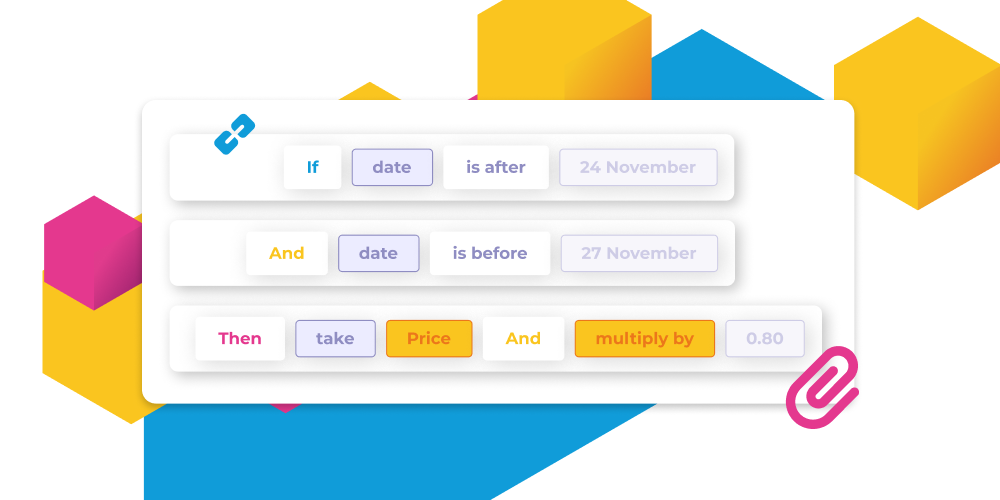 In addition, to the rules it is also possible to modify the titles or descriptions of the products during that period of time to adapt them to that specific promotion. For example, indicating in all product titles "Black Friday Sale". Thus, during the indicated period of time, all products will have a discounted price and the title will also be optimized.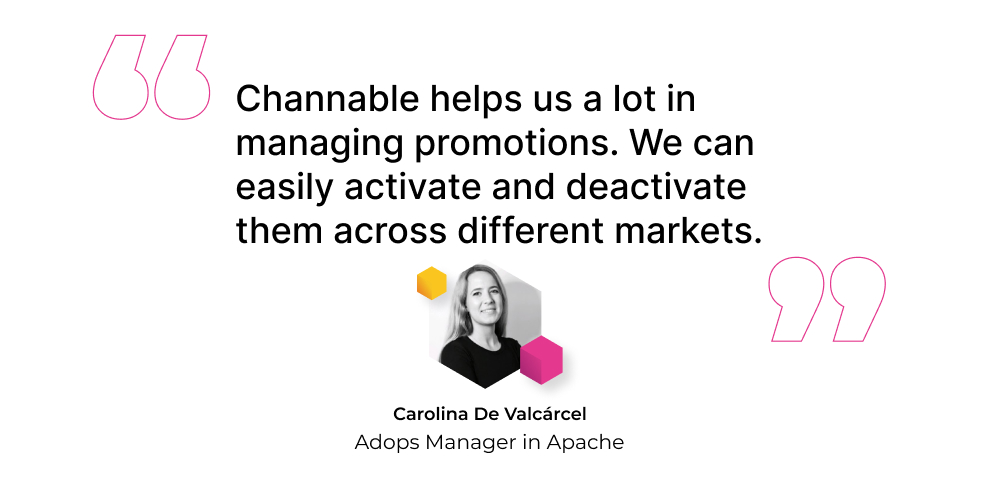 Dynamic creatives from the feed
Another approach that Apache uses with Havaianas' data feeds is to generate dynamic creative ads for certain social or sales campaigns.
To do this, they use a Custom CSV where the information they want to add is collected. This Custom CSV is linked to Ads Creative Studio, which is the Google tool that allows you to design these ads. Then, the creatives are modified based on the changes that occur in the feed. This is especially important for prices, which are different depending on the type of product.
Finally, one of the most important parts of any advertising campaign is measuring its success. For Carolina, it is essential to measure the impact they are having. "All the campaigns that we use in the channels that are in Channable can be tracked thanks to the UTMs that we create in the platform. This way we can measure the impact of all campaigns, making comparisons between products, channels, and campaigns".
Channable, the campaign partner that every agency needs
There are many agencies that trust in the benefits that feed management brings to their clients. If, like Apache, you want to get your clients to scale their online advertising and cross borders efficiently, Channable is the solution you are looking for.
Do not hesitate to contact one of our experts so that they can explain in more detail how Channable can help both you and your clients.