Prepare your Google Merchant Center feed
Performance Max functions in the same manner as Google Shopping in terms of product feeds. You must have your Google Ads account linked to a Google Merchant account which has your product data via a product feed or a Content API connection.
The system will produce Performance Max ads using your product data.
The most significant influence on the effectiveness of your Performance Max campaign can come from your data feed. So, your top priority should be optimizing it. Include as many properties as you can in your feed, such as
Titles
Brand
Price
Images
Manufacturer Part Number (MPN)
GTIN
Product_Category
Product_type
Custom Labels
Select Your Campaign Objectives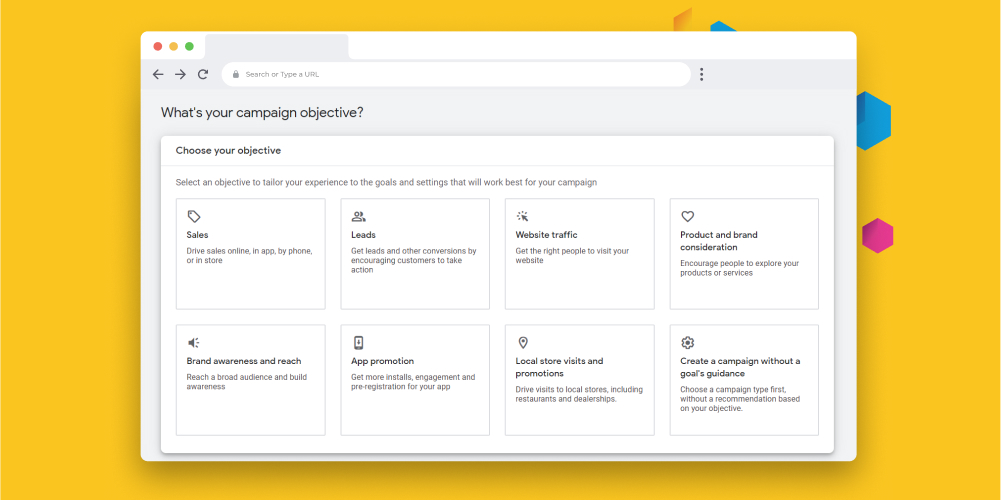 You must choose your advertising objective before starting your PMax campaign.
You can choose one of the following:
Sales

Leads

Website Traffic

Local store visits and promotions.
Additionally, you'll observe that Google provides a further option:

Create a campaign without using a goal as a guide.
Well, this is not the most precise explanation, but the main idea is that you can pick a campaign before receiving recommendations depending on your goals.
Ian Spencer, a digital guru, has some suggestions for product vendors.

Select Conversion Goals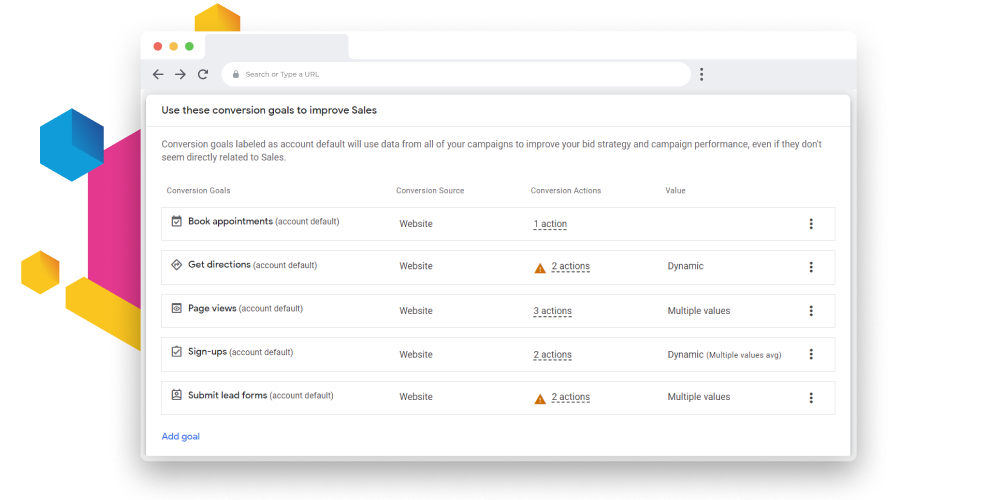 You must now choose your conversion goals. You can select only the conversion goals you have set up in your Google Ads account.
Although it may be tempting to choose several, the experts suggest you pick only the most important ones.
Doing this will ensure your campaign has the biggest impact and that you focus all your expenditure on activities that will produce results.
Choose a Campaign Type and Name
On this dashboard, you'll view every Google campaign option, including Performance Max campaigns. Choose PMax, choose the name of your campaign, and then go to stage 3.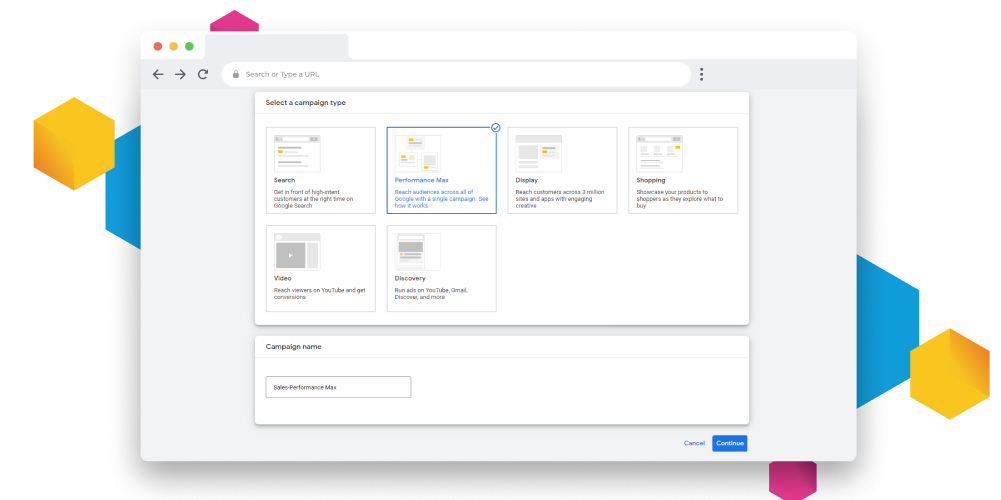 Set up bidding
The automated bidding strategies are the only bidding options allowed for PMax.
It will require some trial and error on Google's Performance Max campaigns for you to see which campaign setups work best for you.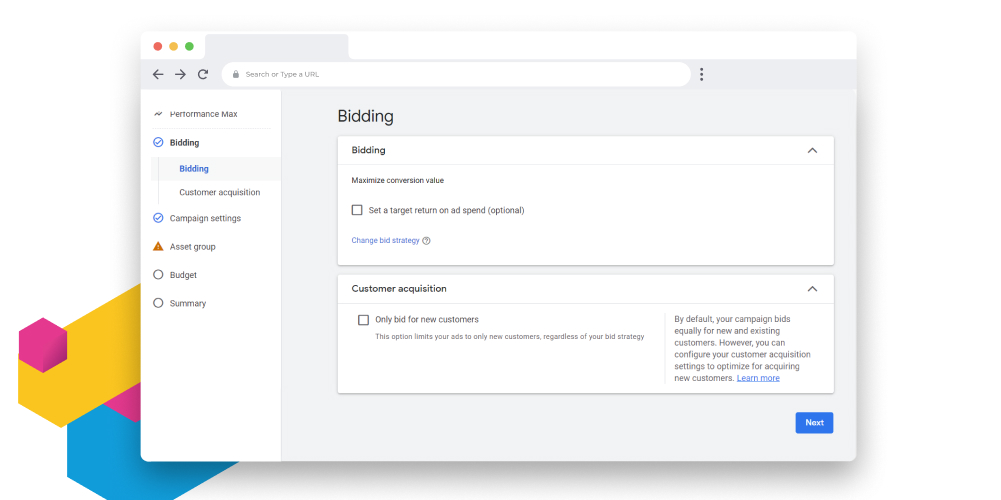 You can only use Maximize converted value (with the option of setting a tROAS) and maximize conversions (with the option of setting a tCPA).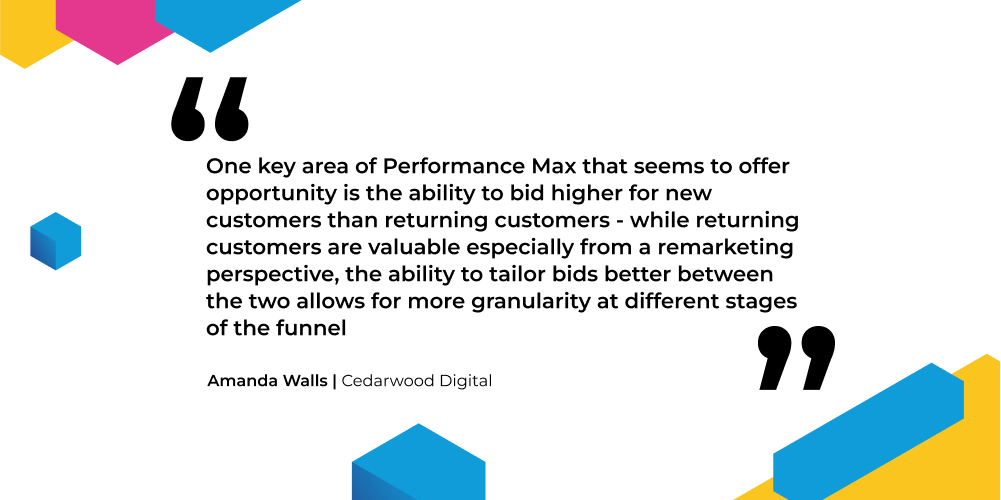 Setting budgets and boundaries is essential, just like with any other form of online advertising, to prevent racking up a hefty bill without expecting it.
Set Up Location and Languages
On the "Campaign Settings" tab, you specify the locations and languages you want to target.
Under Locations, choose your target location.
Enter the name of your target location by clicking on Enter another location. Choose which places to include or exclude.

Additionally, you can focus on particular areas located within a certain area. Select Nearby, then choose Target or Exclude once more to achieve it.
From the Languages option choose the language of your target.
For various customer groups, you can select several languages.
Adjust the Campaign Settings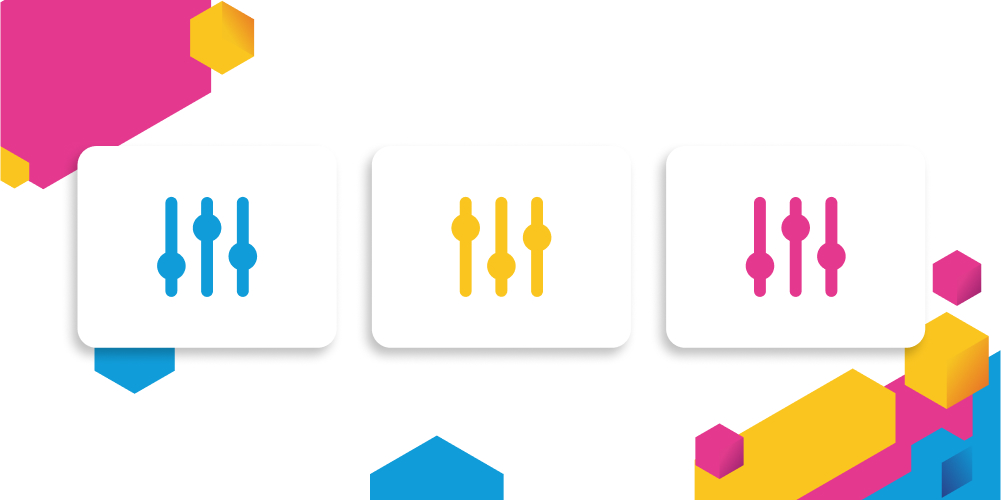 The next step is to choose whether you want to have Automatically created assets. This is split in two options: Text assets and Final URL.
With Text assets, you are allowing Google to extract information from the website to create new headlines and descriptions.
The Final URL option sends traffic to the pages which Google considers most relevant to your audience. However, this requires you to activate the Text assets creation, so Google can make sure the ad copy is relevant to the landing pages.
Why does that matter?
If you let it, Google can explore your website more thoroughly and find URLs that closely match the audience's search intent.
You can add pages as extensions if there are any you want Google to avoid. But if you've ever worked on Google Ads campaigns, you know how important it is to evaluate and steer them properly.
Manage Asset Groups
Google's Performance Max campaigns create advertising for several platforms using just one source of assets. This internal form of feed management will use your assets to create compelling ads.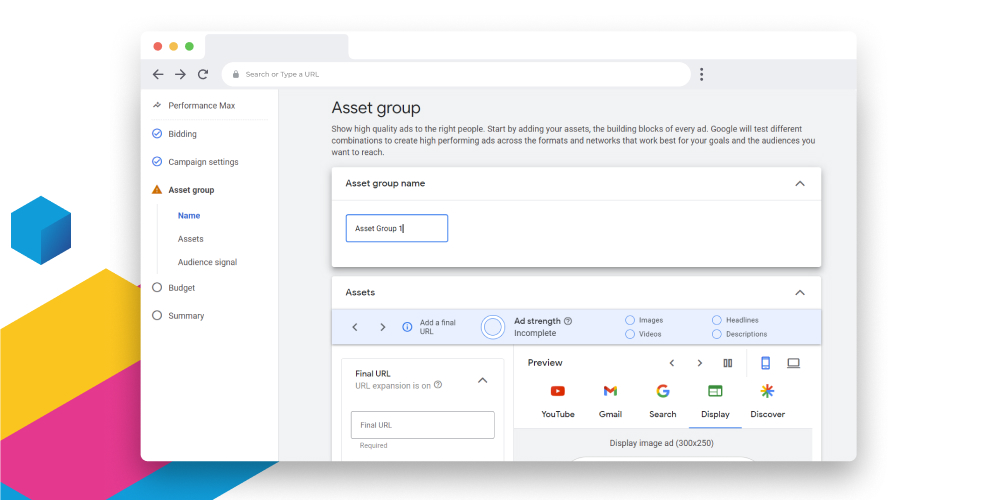 The bare minimum that you must offer is:
Three to five headlines
One to five lengthy headings
Between two and five description texts
A minimum of one square and one landscape picture
A minimum of one square logo; additional logos are optional.
Up to five YouTube videos of at most ten seconds (you are not required to do so, but if you don't, Google will make a video without your control).
The items on this list are the minimum requirements. Remember that your potential clients and customers may get advertisements across various media, so you'll want to ensure variety in your ad setup.
You must include the following in order to accomplish that:
Images and logos


Videos and headlines

Long headlines and descriptions


Business name and site links

Google has produced a comprehensive guide with all the details on the assets you need for PMax campaigns in order to assist you.
Finally, you must configure the audience signal. This contains specifics on any custom segments, your audience, and whatever demographic and interest information you wish the algorithm to consider.
Set Up Budgets
The next step is to set up your budget and click next.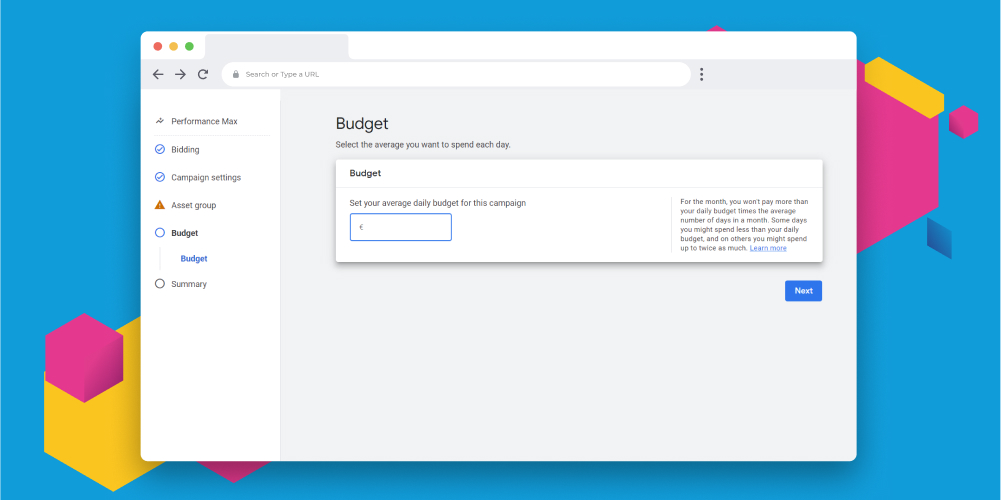 Review the Setup
You will finally see a review summary with information about your new Performance Max campaign. Verify everything and click next.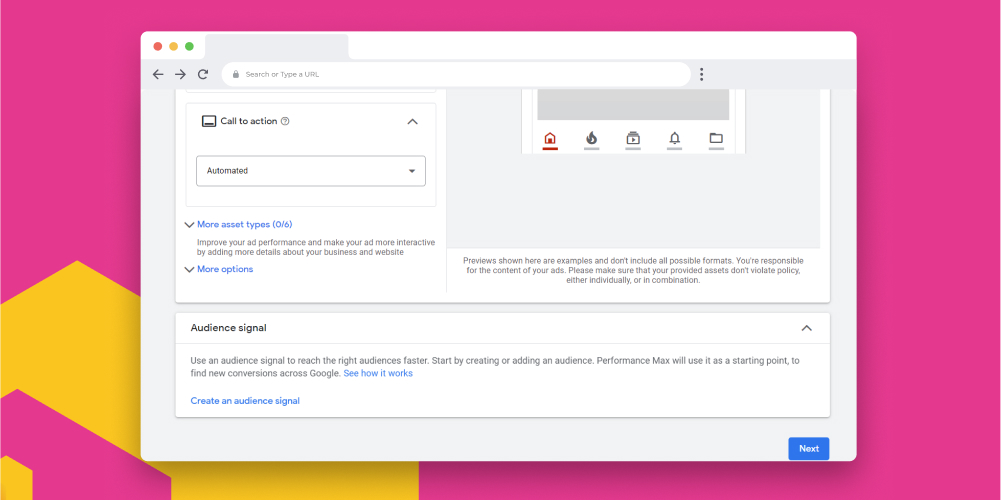 Finally, select the published campaign.
Performance Max Ad Specifications
Every Performance Max campaign requires a minimum set of assets, which may be obtained by submitting entirely new assets or using the ones you have already used in earlier campaigns.
However, if you only want to concentrate on Google Shopping, the system will automatically create the bare minimum of assets. Although this is an excellent option, uploading more assets can help your retail Performance Max campaign even more.
For instance, assets used in a Performance Max campaign must adhere to the Performance Max standards for images and text. See more information about that below.
Performance Max Asset Requirements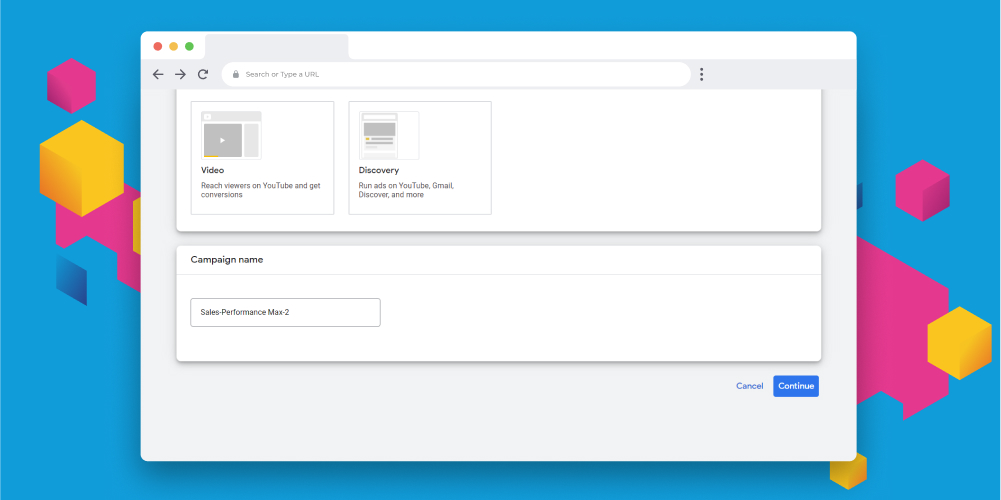 Text
You must send three to five headlines, preferably with a length of 15 to 30 characters. Also required are one to five long headlines with a maximum character count of 90. It's also necessary to include the business name and two to five descriptions, each with a maximum character count of 90.
Image
The image resolution must be at least 600 x 314 pixels, although 1200 x 628 pixels is preferable. It should have a 1.91:1 aspect ratio and be in landscape mode. You may submit one to twenty of them. Additionally, you must include at least one square marketing image (up to 20 total), with a minimum resolution of 300 × 300 and a recommended resolution of 1200 x 1200. There must be at least one logo with a 1:1 aspect ratio, and the recommended resolution is 1200 × 1200 (minimum 128 x 128), though you can add up to five.
Optional pictures
Up to 20 portrait marketing images should be used, with a minimum resolution of 480 x 600 and a recommended aspect ratio of 4:5.
Landscape logo: Recommended resolution is 1200 x 300, the minimum resolution is 512 x 128, and the aspect ratio is 4:1.
Youtube video
Although it is optional, you may include up to 5 of them. It should be square, horizontal, or vertical. The YouTube video's duration should be at least 10 seconds.
It is also optional, though you are welcome to add one. You can choose it from the list of options or have automation set as the default.
The maximum size is 15 KB.
Here are some PMax features that are useful:
Ad Extensions
Expand your ad campaigns and increase their engagement. They provide additional intriguing and helpful information regarding your products below your advertisement. Ad extensions can include locations, extra links, prices, your phone number, and more.
To clarify a few of them:
Link to specific web pages with site links.
Show users the location of a business with location extensions.
Place your contact information or a call button next to your advertisement with a call extension.
How are they set up?
Go to Performance Max's "Extensions" page. You will see a list of ad extensions suggested for your specified objectives. You may get more information about individual extensions here.
Ad extensions in Performance Max campaigns are linked to particular objectives. As a result, they will stand out more depending on the campaign's objectives.
Ad extensions can help an advertisement become more visible and engaging while raising its quality score. This might result in a better ad rank, meaning better ad placement and lower cost per click.
Audience Signals
If you know which audiences in your Performance Max campaign are more likely to convert for a given asset group, audience signals are a fantastic feature to use. They aid in directing automation more swiftly toward the intended audience.
In reality, Performance Max audience signals are recommendations for your audience that you send to Google. You specifically identify the target markets that are best for your company and have a high chance of converting.
Although adding audience signals is optional, doing so is a good idea because they are an excellent way to instruct machine-learning models on best carrying out your automated campaign.
You can target audiences using audience signals based on their demographics, interests, browsing patterns, and search history. Performance Max is compatible with the following audience types:
Entirely custom segments
Your information from Customer Match or Remarketing lists) Google Audiences, for example, depending on Interests (Affinity & In-Market groups)
Demographics
Additional audience segments
Do not assume that just because you added a certain audience signal to your asset group, it will serve as your sole targeting criterion. If your Performance Max campaign decides that targeting consumers outside of the chosen signals will help you accomplish your campaign's goals, it will do so.
Also, don't worry if you lack insights of the appropriate audience. Performance Max will employ machine learning to identify your business's audience segments
Insights tab
We are all aware that Performance Max campaigns' reporting features might use some improvement. It does not, however, imply that all accessible reports are worthless.
You can get pertinent details about your campaign in the Insights page. Of course, you should wait until your campaign has been active for a few days (or weeks). Then, the top-performing "audience segments" and "search categories" will start to appear.
A search category is a collection of related search phrases. Two crucial facts will be provided in this report:
Whether your PMax is emphasizing brand-specific or generic searches
Whether your PMax is targeting the exact same searches you already have or discovering new ones.
Audience segments tell you which Google audience your leads (or customers who have converted) are a part of. With the use of this information, you can determine whether specific audience segments are responsible for your conversions and whether the intended demographic is seeing a particular PMax campaign element (such as videos).
Reporting and Management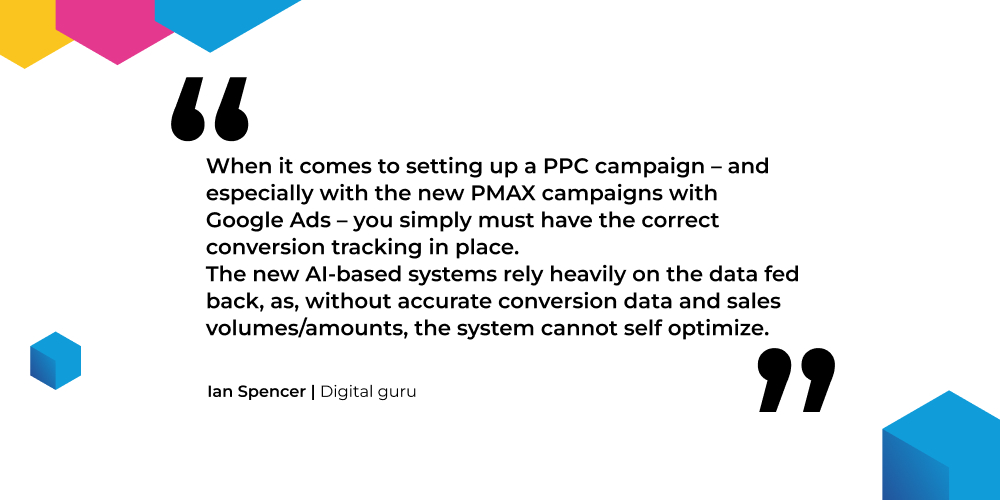 Google offers a straightforward snapshot method so you may examine how it rates your ads and assets. There are four possible asset performance values for each campaign as mentioned above.
So should you believe Google's rating?
The automated scoring system is based on how well your advertisement will perform. Your specialist insight can precede the algorithm if you deal with a specialized topic.
You will also see ad strength in addition to asset performance. It doesn't matter how good your advertisement is; what matters is how complete the asset group is. You may check to see if each advertisement is complete by looking at its headline, description, image, and video.
Any holes are simple to identify and, if you've followed our guidance, simple to close.
What would happen if you were unable to supply a video?
You can do it with Google. PMax will create a video for you automatically.
Do they perform well?
You are free to make your own decisions, albeit we advise against it to protect your brand.
FAQ:
How should you set the budget for a new performance max campaign?
To add a new performance plan, click the + button in the Active Plans or All Plans sub-menu. (Optional) To forecast what will occur when you construct a budget bid strategy, turn the Budget bid strategy option "On" on the "Adjust forecast" page. After entering the desired amount, click Continue.
How many performance max campaigns should I have?
There is no set number of campaigns that an advertiser must run. Numerous variables affect this. The setup of the campaign needs to suit the advertiser's company goals and strategy. Performance Max for online sales is designed to maximize within the advertiser's objective and budget and can run with only one campaign (assuming the advertiser has only one ROAS goal and budget) - if they have multiple goals this is time to consider breaking out to more than one campaign.
Final Words
Brands and advertisers must jump on board as soon as possible since Google Performance Max campaigns will play a bigger role in Google advertising in the future. Start converting your smart shopping campaigns as soon as possible to gain control over the change.
Since Performance Max campaigns are still in their infancy, some brands are having trouble seeing results, but if you need help, we're here.
Contact us today and start reaping the benefits of Google Performance Max campaigns!