Bol.com is king, even with recent competition from Amazon, Bol.com made a staggering 5.5 billion euros in sales in 2022, with Bol.com partners accounting for 65% of the total sales volume.
So, how do you become a partner on Bol.com, and tap into the immense online market potential of the Netherlands and Belgium?
Before we dive into the details, let's first learn a little bit more about the platform and how it works.
What is Bol.com?
Bol.com is the largest online retailer in the Netherlands and Belgium. It's an online marketplace where customers can buy a wide range of products, including books, electronics, clothing, home goods, and more.
Bol.com functions as both a direct retailer, selling products from its own inventory, and as a platform for third-party sellers to offer their products to customers.
Whether you're an established retailer or a budding entrepreneur, understanding how to sell on Bol.com can provide a significant boost to your online sales strategy.
Why you might ask? Keep reading to find out.
Benefits of selling on Bol.com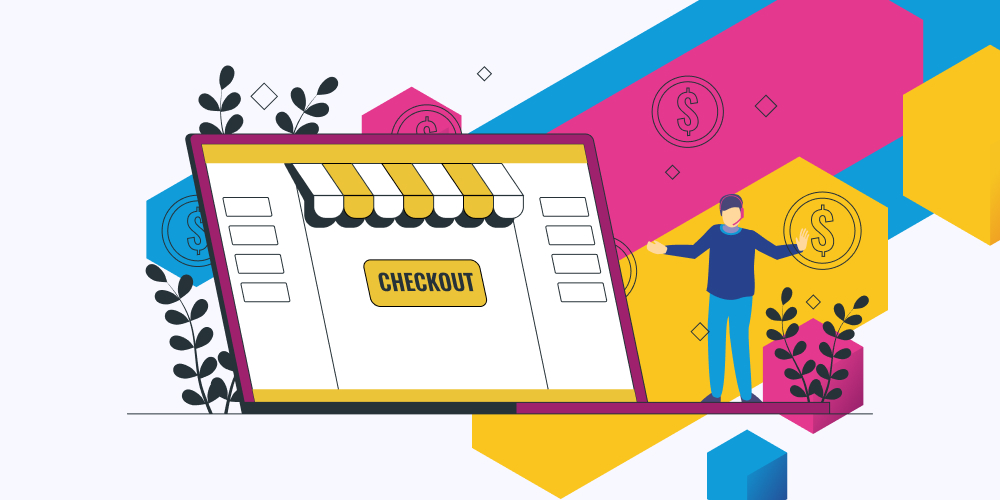 In times of rising digital advertising costs, selling your products on an online marketplace can be a cost-effective way to reach a large audience and drive sales and Bol.com is no different.
Here are some of the benefits of selling on the Bol.com marketplace:
As one of the biggest and most popular online shopping sites in the Netherlands and Belgium, Bol.com gives you access to more than 13 million active customers.

Bol.com is a trusted marketplace, meaning that Dutch and Belgian shoppers will be more likely to purchase your products via the platform versus your webshop.

Bol.com has no set-up costs or hidden fees, you only pay a commission per sale (CPS).

Bol.com has a simple and intuitive set-up process which allows you to get your products live on the platform with minimal technical hassle.
What do you need to sell on Bol.com?
The first thing you need to do is make sure that your products fit within an existing product category. Bol.com has the following product categories:
Books

Music, Movies & Games

Computers & Electronics

Toys, Hobby & Party

Baby & Toddler

Health & Beauty

Clothes, Shoes & Accessories

Sports, Outdoor & Travel

Office & School

Food & Drink

Living, Cooking & Household

DIY, Garden & Animal

Car, Motorbike & Bicycle Accessories
For every item that you want to list on Bol.com, a valid EAN/GTIN code is required, or an ISBN for books.
What is an EAN/GTIN code?
An EAN (European Article Number) or GTIN (Global Trade Item Number) code is a special barcode used to uniquely identify products. An EAN code has 13 numbers, while a GTIN code has 14 numbers.
Where to get valid EAN/GTIN codes
If you're selling existing products, normally you'll receive the EAN/GTIN codes from the producer or supplier. Alternatively, if you're selling your own products or white label products, you'll have to purchase new EAN/GTIN codes.
You can purchase official EAN/GTIN codes from the following websites:
Delivery, return, and customer service requirements
Before you go ahead and make a partner account, you should also make sure that you can fulfill the following conditions:
You must also be able to deliver the products within 1 to 8 working days.

All products are eligible for free returns within 30 days of their sale.

You must be able to handle customer questions, cancellation requests, and returns within 24 hours (otherwise your performance score will be impacted).

You can provide customer support via telephone between 9:00 and 17:00.
How to start selling on Bol.com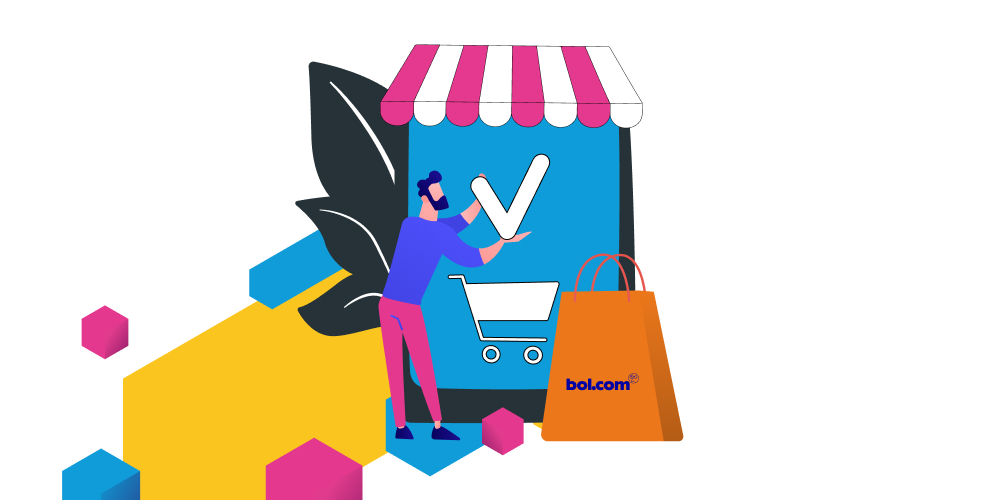 Before you can create a partner account on Bol.com, you need to make sure that you've been registered with the Dutch Chamber of Commerce or the Belgian Chambers for at least 10 weeks.
Already have a Chamber of Commerce number? Great! Then you're ready to start selling on Bol.com. Follow these steps to get started:
Registration and account setup
Create a seller account
Go to https://partner.bol.com/sdd/registration/start and create your seller account. You'll need to enter your contact details and business information. Once this process is complete, you'll receive a verification code by post to your business address.
Activate your account
Once you've received your verification code, head to the Bol.com partner login page and enter the code to activate your seller account.
Add your store details
Before you can start listing your products, you'll need to provide the following information: brand name, logo, store description, banking info for payments, as well as your return address and settings.
Product listings
Once you've created a partner account and completed all the necessary admin, you're ready to start adding your products to the platform. There are a couple of ways to do this:
1. Add products individually
When you're in the partner portal, click "Artikelen" and then "Artikel per stuk toevoegen" to add products one by one. Make sure to have your EAN/GTIN code, product images, descriptions, and specs at hand. We'd recommend this option if you only have a few products in your catalog.
2. Add products in bulk
To upload multiple products at once, select "Artikelen" and then "Artikelen toevoegen in bulk". This option allows you to upload up to 2500 products via an .xlsx file.
Once the Excel file is uploaded, you can map the data to make sure the correct fields are filled. We'd recommend this option if you're planning to add a number of products to the platform.
3.Add products via an integration partner
Tools like Channable allow you to connect your webshop data directly to marketplaces like Bol.com. Not only can you add products in bulk, but an integration partner removes the need to manually update your product offerings or stock information thanks to real-time updates.
We'd recommend this option if you prefer to manage your stock and orders in one location.
Fulfilment options
Bol.com offers three different fulfillment options for partners:
1. Logistics via Bol.com: Bol.com handles the storage, packaging, and shipping. This option gives your products access to Bol.com's Prime-like service 'Select', which ensures faster delivery and higher conversion rates.
2. Send via Bol.com: If you send your packages from the Netherlands, you can make use of this service to send your products with attractive shipping rates. You can either get your orders picked up from your warehouse or deliver them to a drop-off point.
3. Fulfillment by partner: You manage the storage, packaging, and shipping. If you prefer to keep all your eCommerce operations in-house, then this is the best option for you.
How much does it cost to sell on Bol.com?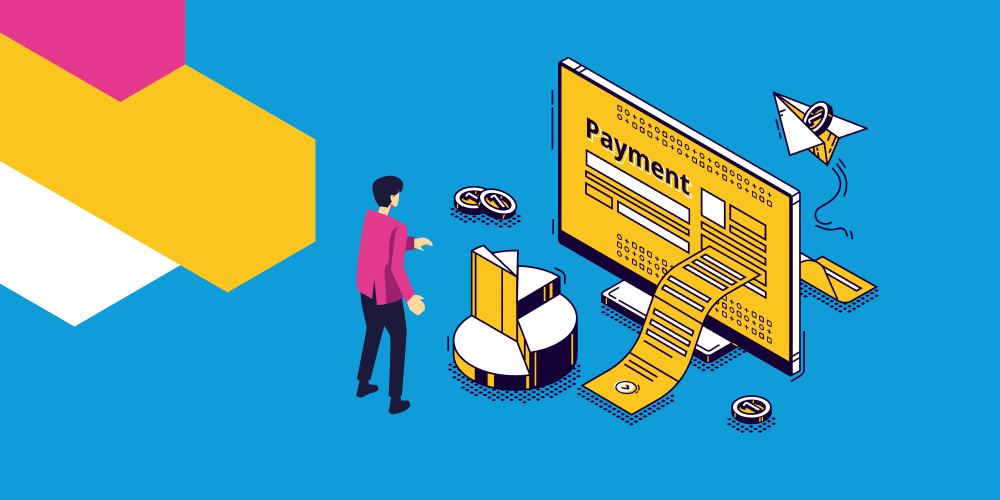 Creating a store and listing your products on Bol.com comes at no cost. You only pay a fee when customers buy your products. The commission you pay for every item you sell is based on two things:
A fixed amount, which is determined based on the sales price of the item
A percentage of the sales price, depending on the product category
The fixed amount ranges from €0.20 to €3.00, while the percentage of the sales price can range from 3% to 14%. You can find a full list of Bol.com's commission rates here (in Dutch).
Let's say you're selling sunglasses at €40, the commission structure would look like this:
€0.85 fixed fee

€5.32 (13.3% of €40)
So for every pair sold, you would pay a total commission of €6.17, leaving you with €33.83.
Tips for boosting sales on Bol.com
As with all marketplaces, optimizing your product listings can help to increase discoverability and drive sales. Here are some guidelines you can follow:
Product title: Craft clear and concise titles that include essential information like brand, product name, and key features such as color, size, etc.

Product description: Write detailed, engaging descriptions that highlight the benefits and features of your products. Include relevant keywords to boost search visibility.

Images: Upload high-quality images showcasing the product from different angles, photos of models wearing your product if applicable, and photos of the box / packaging.

Videos: Product demonstrations and unboxing videos can be great ways to engage potential customers and showcase the features of your product.

Price: Take a look at your competitors and set competitive pricing if possible. If your product is more premium, focus on why your customers should spend more on your product in the description.

Shipping times: Customers on Bol.com expect fast shipping times, sometimes even next day delivery. If you promise fast delivery, make sure you keep to your promise to avoid being penalized.

Reviews: Encourage customers to leave reviews on the platform to improve your visibility and help potential buyers with their purchasing decisions. Consider sending an after-sales email with details on how to leave a review.
Discover how Channable can help you upload your products in minutes, manage your listings, and automate the ordering process.