What to expect
The IMPACT Cube 2023 is Channable's exclusive flagship event focusing this year on the theme of social commerce. Diving into the dynamic relationship between eCommerce and platforms like TikTok, Facebook, Pinterest, and Snap.
Through a series of engaging speaking sessions and interactive discussions, you'll discover the latest trends and creative optimization techniques that will help you maximize your online selling potential.
Why attend the IMPACT Cube event
If you're a digital advertiser or entrepreneur looking to thrive in the world of eCommerce, this event is tailor-made for you. The IMPACT Cube provides a unique opportunity to learn from seasoned professionals and gain insights into leveraging social media for your business.
Online selling redefined
Whether you're a tech enthusiast, an eCommerce specialist, or an advertising consultant, the IMPACT Cube will equip you with the knowledge and tools to take your online selling to new heights.
Who's presenting
The line-up for the IMPACT Cube 2023 is truly exciting, featuring renowned experts from multiple backgrounds: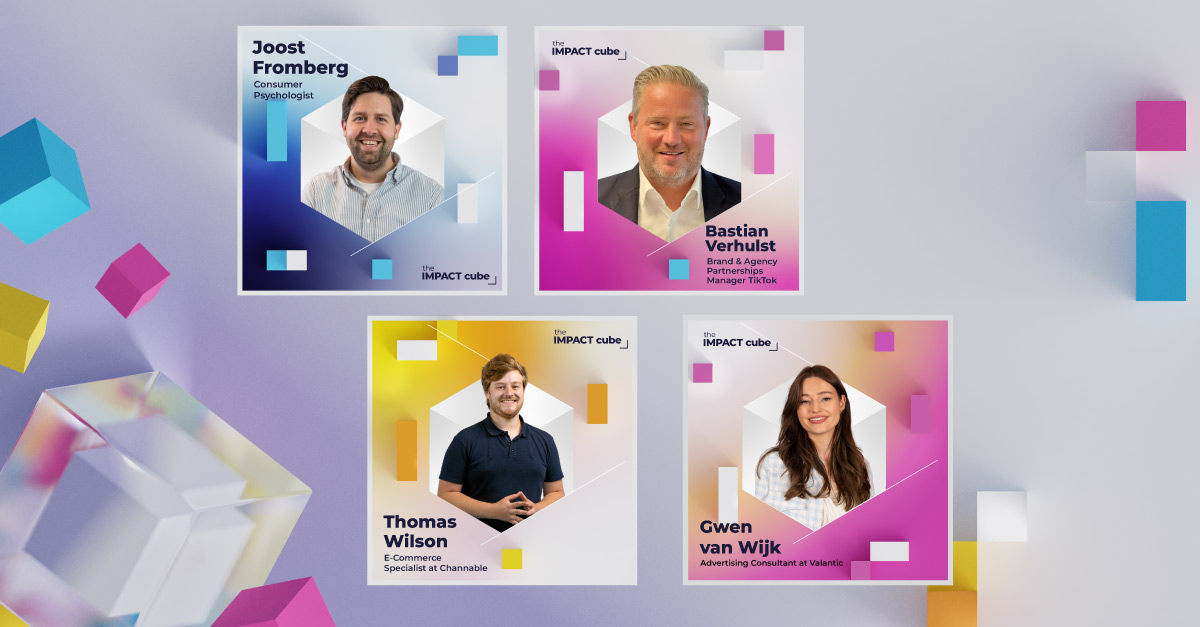 Consumer Psychologist: Joost is a seasoned teacher in Economic & Consumer Psychology and Managing Director at ODIV. He will delve into the psychology of online decision-making.
Bastian draws on extensive experience in the digital advertising industry and is currently responsible for strategic agency and brand partnerships at TikTok.
He helps media agencies and brands to navigate the platform effectively, ensuring their marketing efforts resonate with TikTok's unique audience and contribute to the platform's unique community.
He will be presenting on how to harness the power of TikTok to reach a wider audience and drive sales.
eCommerce Specialist at Channable: Thomas, a recent SaaS award nominee, and all-around eCommerce expert will share strategies for unlocking online marketing potential to boost growth.
Presenting on the combination of data and creative optimization at scale to produce hyper-relevant product ads for your target audience.
Advertising Consultant at valantic: As an Online Advertising Consultant, Gwen is specialized in full-funnel advertising strategies to help eCommerce brands achieve their goals.
Gwen will be leading The Social Round - the IMPACT Cube's panel discussion on Best Practices, Insights, and Winning Strategies for Agencies to scale online.
The IMPACT Cube 2023 promises to be a game-changing event for anyone involved in the world of eCommerce. So mark your calendars for September 6th, 3 PM CEST, and join us as we bridge the gap between virtual connections and tangible profits in the world of eCommerce.