Becoming the biggest ticketing marketplace gave rise to a challenge: keeping up with volume
TicketSwap is the biggest secondary ticketing marketplace in the Netherlands and it's present in over 36 countries. We apply an ethical and fair marketplace model in this industry by applying a 120% maximum price cap (or face value for some markets).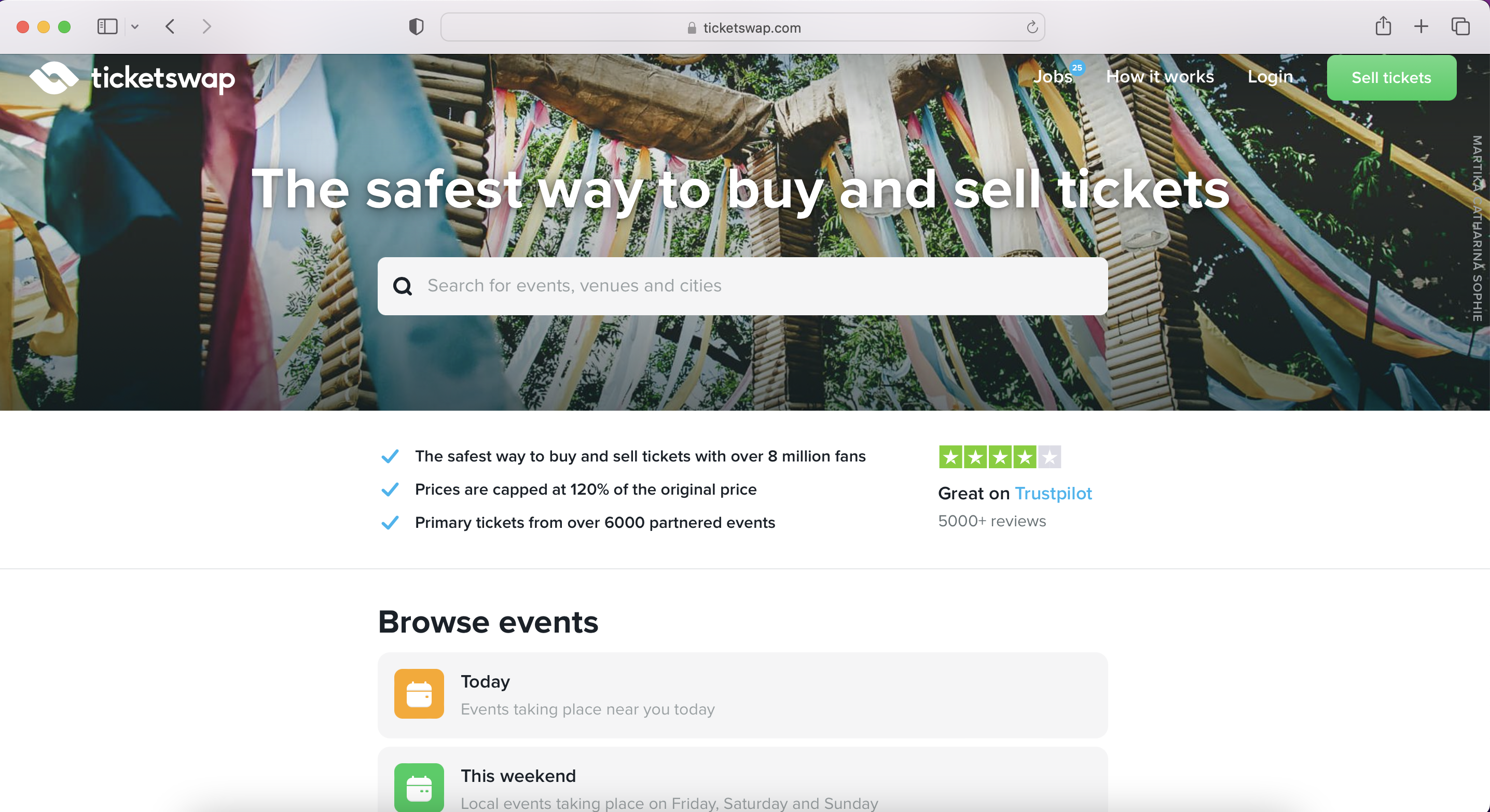 To summarize how we operate: After an event becomes active on our platform, users can list their tickets and buyers are able to purchase them.
As we're growing, the number of active events on our platform is increasing: In 2019, we had more than 250,000 activated events, in 2022 this number is over 500,000.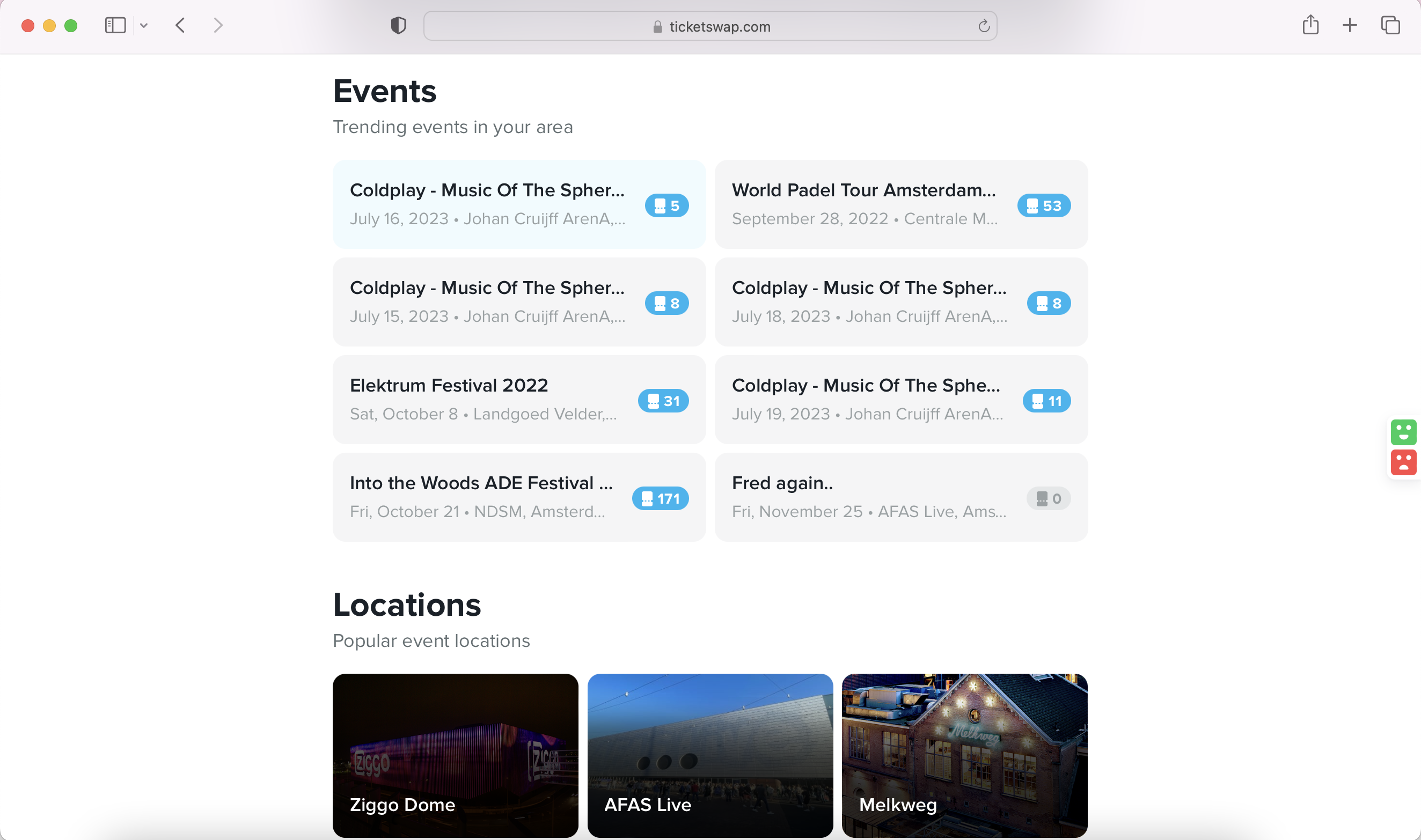 On our performance marketing campaigns, we're seeing the highest return when we're able to target the audience with the highest relevance around events. That's why in our paid media activities, event-based campaigns are really important.
For our main KPI - ROAS - their performance is 2 times better than our other generic campaigns.
As a second KPI of our team, we'd like to make sure we can keep the balance between supply and demand as perfect as it can be. For some of the events, we see higher supply and when that's the case we need to activate our campaigns to create demand until the supply is sold out.
Addressing these KPIs when we have more than 500,000 activated events per year manually has been a big challenge for our team.
Why Channable?
Before using Channable, the campaign creating process was manual, and therefore took a lot of time from the team. We were supposed to create specific campaigns around 100 events every week. At that time it was taking us around 2 days to do it manually. We were also stuck with platforms offering bulk editors like Google Ads.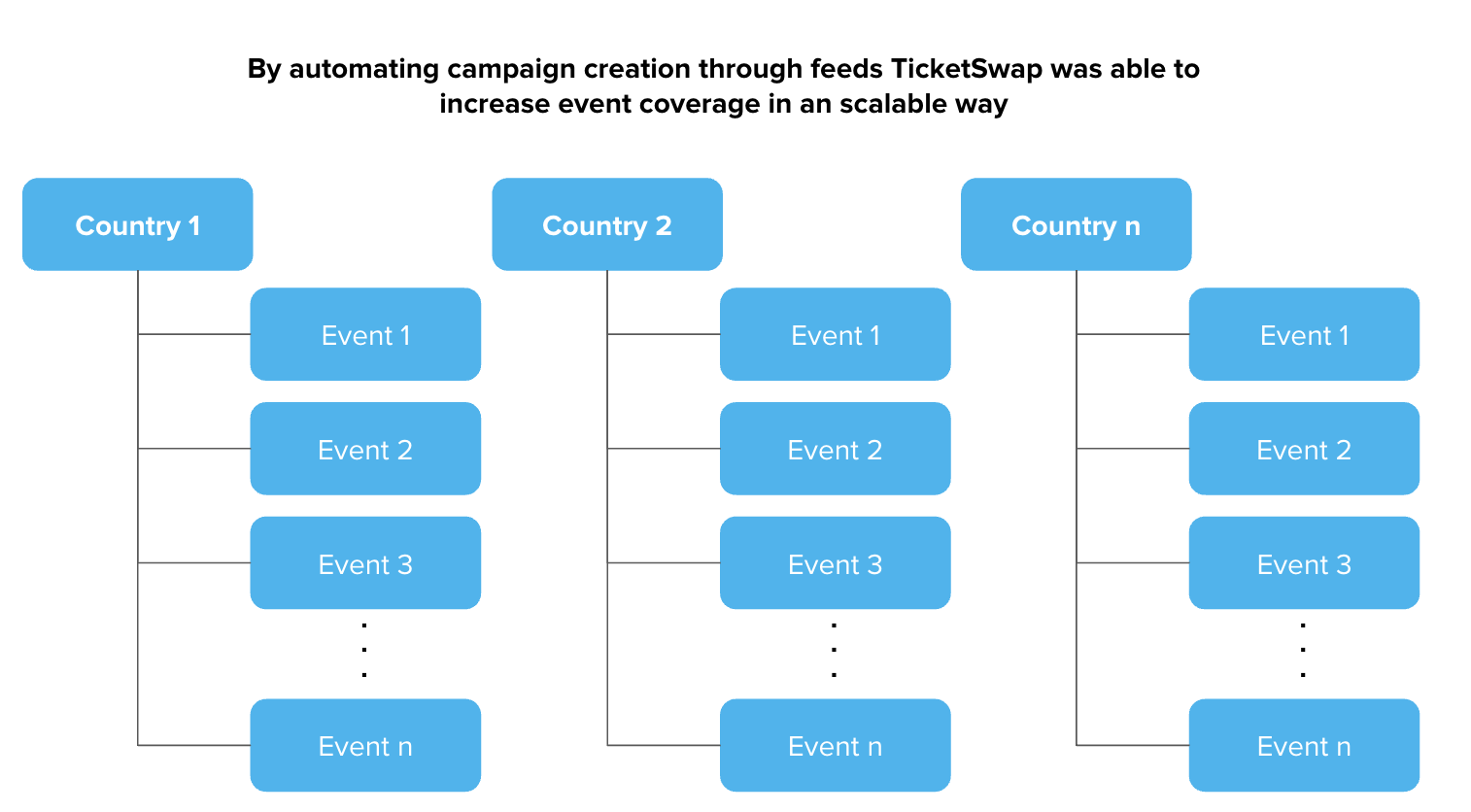 It was a manual, time consuming process.
Channable offered a ready-to-use solution that suited our needs. Right from the demo with the account executives it was clear what Channable could offer, and that it was exactly what we were looking for!
Initially we did have concerns about technical issues with feed import/refresh, connection with advertising platforms (in our case, Google Ads). But after a few weeks with Channable and no issues found, I can safely say that there are no concerns with the product.
We have investigated a lot of similar solutions and assessed whether they can be a part for our multi-channel, highly-dynamic, data-driven marketing needs.
Channable has been the best solution amongst the alternatives.
PPC
As we had a very specific challenge - not to mention, a vision - in terms of what we wanted out of a solution, the PPC tool is the main part of the product that solves our need.
Channable's PPC tool made it simple for us to automate our campaigns on a daily basis, giving us a better coverage of all the events we have on our platforms for our focus markets.
We could easily integrate with our existing systems where we need no additional development time. In a day, we were able to generate a feed using our BI tool, Looker, and set up rules at Channable and start creating the campaigns at the platforms we use.
With Channable, now we're moving onto the second phase which is to brainstorm and come up with more campaign types where we had no chance to test or create manually.
Time spent on creating and updating campaigns decreased by 80% within the first 2 weeks of implementation.
With the automation, by making sure we have campaigns for all the events hitting our criterias, we're seeing 15% decrease in unsold inventory in key markets in a short time as well. This shows that Channable can help us create demand easily.
Our top events coverage has increased by 60%. Not all the events are the same for us, with Channable now our paid media coverage for popular events is at its highest. Our current rate coverage is at 90%
We're seeing a 10% decrease in overall new user acquisition cost. We can now create campaigns with higher relevancy and it's helping us decrease our UAC.
80% time savings
15% decrease in unsold tickets
+60% better event coverage in paid media
10% decrease in acquisition cost
Want to learn more about Channable Insights and try it out for yourself? Reach out to us for more information. Or sign up for free now and explore the magic of product data optimization!