Key results
Feed management streamlined product management and data feed updates, improving efficiency, accuracy, and performance across channels.
Implementing a feed management solution automated the process of updating and optimizing product feeds, saving time and reducing errors.
Channable's platform offered an intuitive and user-friendly solution, allowing for faster response time and a better overview of ads and campaigns.
Data feed management enabled the effective distribution of product data across different channels, improving precision and performance while maintaining uniformity and accuracy.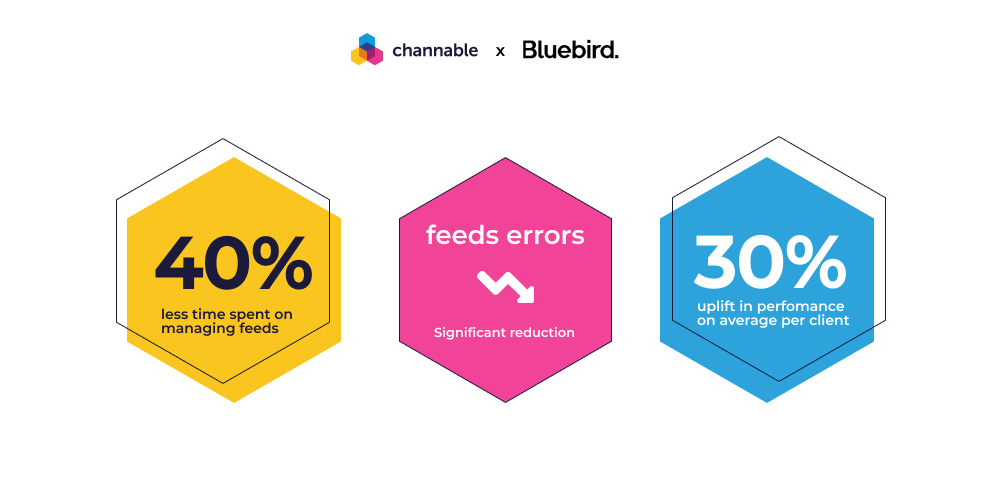 Accurate and up-to-date product data across all channels
The Bluebird Media team is tireless in its pursuit of perfection. By combining the power of top talent, proprietary technology, and extensive industry experience, they have quickly grown to become one of the leading agencies in the Nordics.
As a partner, the Nordic brand helps its clients to win in a digital landscape that is complex in many ways.
It's great when the number of items starts to increase. However, when customers acquire a larger inventory, managing constant changes in product data due to updates, new products and price changes is an extensive task.
This challenge can be solved by implementing a feed management solution that automates the process of updating and optimizing product feeds.
With the feed management platform, retailers can create a single source of truth for their product data and ensure it is accurate and up-to-date across all channels - David Drake af Hagelsrum, VP-Specialists at Bluebird Media.
Saves time and reduces errors
Bluebird Media knows how difficult it can be to navigate increasing product data. Before their customers started using a data feed management platform, they faced several challenges related to managing their product data and feed updates.
Achieving business goals in the best possible way is what Bluebird Media does, and Channable's solution enables them to do this more efficiently.
The process of manually updating feeds is often time-consuming and prone to errors. The imprecise or missing information in product feeds can lead to inconsistencies across different channels.
It also results in lower performance on Google Shopping and other channels.
Faster response time with more overview
Bluebird Media set out to find a solution as to how they could help customers overcome the challenges of this time-consuming process. The solution came in the form of the Channable platform, with its intuitive and ease of use compared to other feed management solutions, according to Bluebird Media.
With Channable, it's easy to make changes across multiple feeds with master rules, and it's easy to see different settings before you launch them - David Drake af Hagelsrum, VP-Specialists at Bluebird Media.
Improved precision and performance with data feed management
When Bluebird Media started using Channable, they saw a unique opportunity to effectively manage and distribute product data across different channels.
Specifically, they can stitch multiple feeds together into a master feed, which they can then export to multiple sub-feeds tailored to a specific channel. This creates greater uniformity and accuracy.
Without a feed management solution, the team would have to manually collect, organize, format, update, optimize, and monitor product feeds for each channel.
This would be an impossible task for customers with thousands of products active in multiple channels.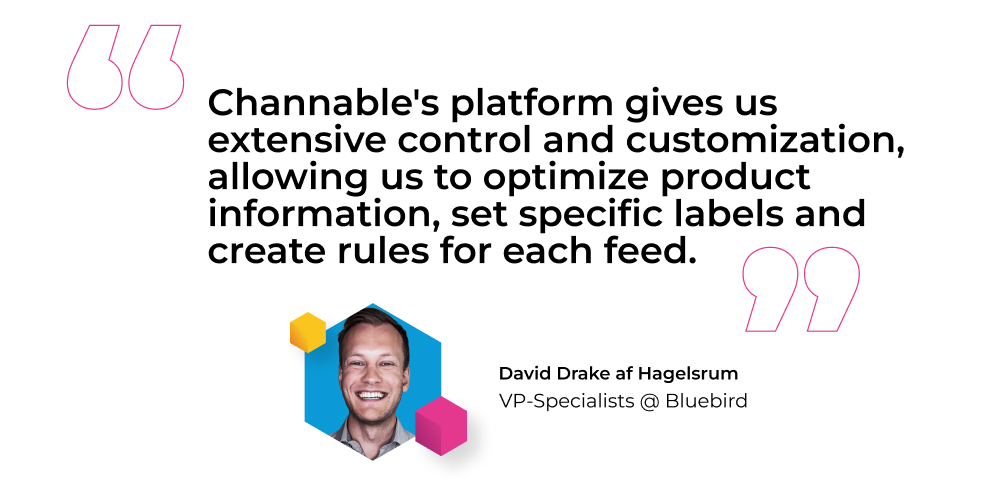 In addition, Bluebird Media leverages Channable's PPC tool to automate the creation of text ad campaigns. This automation makes it possible to increase the visibility of products by targeting relevant keywords, categories, brand terms, and even generic queries.
The PPC tool also helps reduce countless hours of manual work by dynamically inserting crucial pricing, stock information, and campaign details into the ads.
By leveraging these features, Bluebird Media manages to split different products into separate campaigns. The biggest advantage of this is that it improves targeting accuracy and performance.
Increased visibility, click-through rates and conversions
What does this all mean when broken down? Bluebird Media has achieved significant and measurable improvements across various KPIs after implementing data feed automation:
Time savings: With streamlined feed management and automation features, customers save 30-40% of the time previously spent manually managing feeds.

Error reduction: The automation and rules-based system ensures accuracy and consistency, minimizing costly errors that can occur when managing feeds manually.

Performance Increase: By optimizing product information and using other Channable features, an average performance uplift of 20-30% is seen on Google Shopping and other channels.

This improvement has directly translated into increased visibility, click-through rates, and conversions.
Rules to automate data feed management
Bluebird Media has experienced many benefits from using Channable and feed management. One of the functions that the team uses most often, however, is rule-based optimization.
This feature allows you to set up rules and conditions to automatically optimize and manipulate product data before sending it to different channels.
With rules-based optimization, it's easy to apply changes and updates to customers' feeds, improving the quality and accuracy of data while maintaining workflow efficiency.
For Bluebird Media, the manual collection, organization, formatting, updating, optimization, and monitoring of product feeds for each channel is a thing of the past.
Channable offers a wide range of tools and functionalities that can greatly improve your feed management and campaign optimization processes - David Drake af Hagelsrum, VP-Specialists at Bluebird Media
Bluebird Media manages to remain proactive and adaptive in using Channable, which means they continue to achieve significant results in productivity, efficiency, and campaign performance.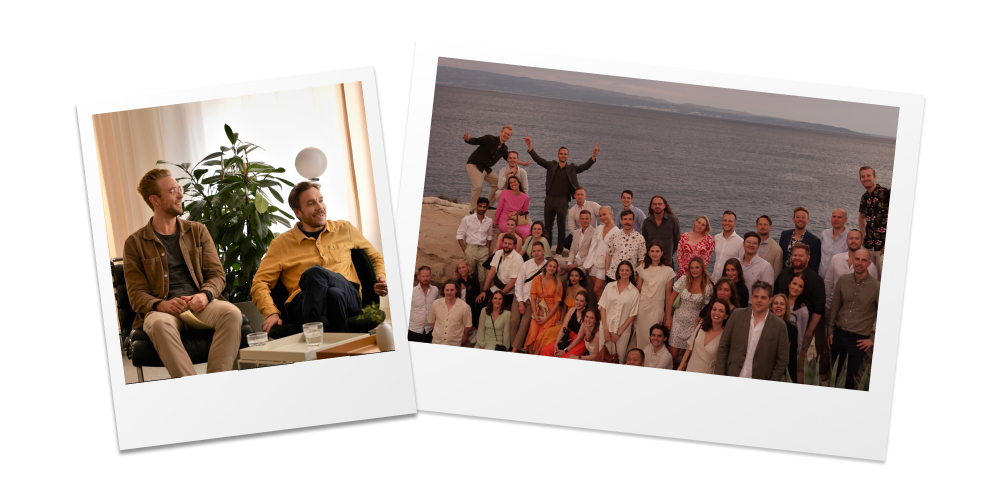 Bluebird Media is a digital marketing agency that uses the power of technology, human experience, and industry knowledge to create meaningful value for their clients at a smooth pace.
When the company was founded in 2018, it was with the ambition to create a small boutique/lifestyle agency. After only 6 months, however, the agency had scaled to become a leading player in the industry.
The founders, Magnus Dahlquist, Patrik Segersven and Henry Mäkelä, believed that the industry lacked transparency and suffered from inefficient media buying and administration and guided Bluebird Media's values and vision. Today, the agency continues to focus on people, purpose, and the planet.
The driving mantra of the agency is to make a meaningful impact for both clients and the industry as a whole. They have built a reputation as a leader in technology and marketing services, which has undoubtedly helped drive growth since inception.
Want to know more about how we can help you take your business to the next level with feed management and PPC automation? Get in touch with our sales team for a free demo!