In 2020, livestreaming shopping events generated over $5.5 billion in sales in the United States alone — and those numbers are projected to reach a cool yearly $25 billion by 2023. That means that livestream sales could make up a stunning 20% of all eCommerce sales by the second half of this decade.
A huge spike in eCommerce was instantly noticeable at the start of the pandemic — soon followed by the massive resurgence of livestream shopping. Due to the subsequent lockdown measures, livestream shopping became the next best thing to the in-person experience. Livestream shopping allowed people to watch others try stuff out in real-time and provide instant feedback. That's why livestream shopping hasn't gone away once the pandemic has subsided.
If the term "live shopping" doesn't instantly ring a bell, the Home Shopping Network probably does. Now, imagine that — but streaming live on the Internet, across all devices and platforms. Websites, mobile phones, and even Instagram; all of them are ripe for the next phase of social commerce.
But to truly understand livestream shopping, we need to go back a couple of decades — to the live shopping networks of the late 70s and 80s. The likes of the Home Shopping Channel and QVC took North America by storm first and, soon enough, the entire world. In a couple of years, regionalized versions of these channels would spring up globally.
They specialized in selling a couple of key product niches — beauty, fashion, and home goods. And just like any other channel, they had their recognizable hosts, occasionally joined by celebrity guests who would pitch their own products directly to consumers.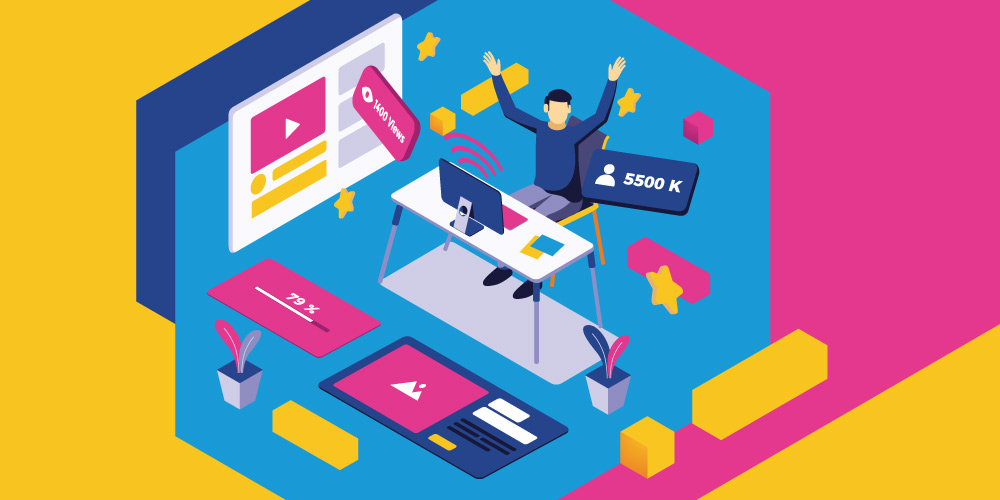 Essentially, livestreaming shopping is almost identical to this — the format of the content is pretty much the same, but we're watching it in different places. Social media platforms are there to take the place of TV networks, mobile phones are the go-to devices instead of televisions — and of course, "Buy Now" buttons that lead to the ecommerce portion of the experience have replaced the "Call Now" hotline prompts.
However, the crux of social selling remains identical — buyers still have a real-time feedback loop where they watch product demonstrations and reviews with the opportunity to ask any questions in real time. This digitization of the concept behind HSN and QVC is a huge business opportunity for any product-oriented company — and it's about to transform the world of ecommerce.
The current iteration of livestreaming shopping was popularized by ShopShops — a platform created in 2016 by Liyia Wu, a Chinese American entrepreneur. Her knowledge and experience in the worlds of fashion, retail, and business led her to this extremely lucrative format, originally intended for Chinese travelers. Soon enough, her company would bring life to a $60 billion industry that's showing signs of rude health and robust growth.
And once COVID-19 hit the Northern Hemisphere, it created the perfect storm for the adoption of livestream shopping among European and North American consumers. ShopShops has been at the center of this innovation, having expanded to various platforms like Instagram and reaching US buyers.
By the end of 2020, platforms like Shopify and Facebook Shops would enter the newly discovered market as well.
Today's world is more social than ever, thanks to the constant communication and content sharing we all enjoy through social media platforms. And this lifestyle has made livestream shopping the perfect conduit for online merchants looking to approach their target audience in a more personal, direct way.
Data from Shopify has shown that the number of their merchants that have installed some kind of app for livestream shopping in 2021 was 61% larger than in 2020. And this lightning-fast rate of adoption is set to grow even more by the end of 2022.
All brands that rely on ecommerce are looking to invest in social commerce in one way or another — and in 2022, that pretty much means all brands, period. So, considering all of this — why is livestream shopping so hot right now? And why do so many business decision-makers believe it's the future of ecommerce?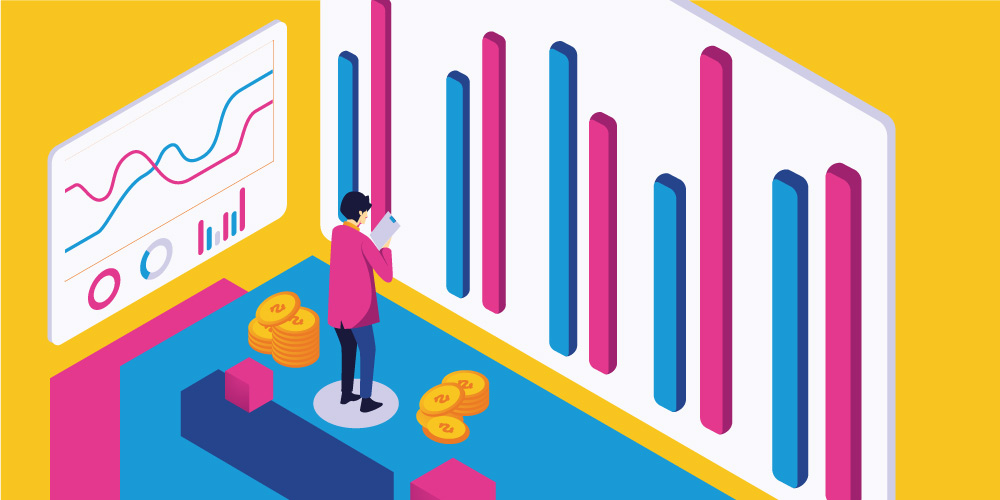 Higher engagement and conversion rates
In all honesty, the jury is still out on how effective livestreams are at getting viewers to actually buy something. The most successful livestream shopping events capture up to 20% of the audience — but this depends on the quality of the demonstration and the product. Some retailers aren't getting the sales they expected from livestreaming just yet — but there's a catch.
Even though the original iteration of live shopping comes from North America, right now, livestream shopping is still very much a niche in the western world. However, we can look to China for predictions on how the trend might grow in the future. It started out as a niche there as well, more than half a decade ago — but today, conversion rates among the core audience are absolutely huge; as high as 40%.
And even though we're not sure about the conversion rates in Europe and North America just yet, one thing is certain — livestream shopping generates huge engagement rates, regardless of location. In fact, it's becoming one of the best ways to entice social-media-focused Gen Z shoppers.
The shoe retailer Aldo is a prime example — they noticed a 300% engagement rate in just five days following a 2021 livestream shopping event. And a year before, Walmart piloted their own livestream shopping content on TikTok — increasing their follower base on that platform by 25% almost overnight.
Low return rates
Return policies are one of the biggest hurdles in ecommerce — with the lack of a brick-and-mortar infrastructure, they're a much bigger problem for online-only businesses.
Returns can be a huge drain on profit margins, destroy conversion rates, and in the end, threaten entire businesses. That's why it's important to note that one of the biggest upsides of livestream shopping events is a much lower return rate compared to other online purchases. So, even if fewer people convert to paying customers — they're still a more secure sale, and far less likely to return their purchased products.
The reason for this is simple — livestream shopping events provide the unique opportunity to educate the target audience in immense detail. Unlike someone that just looked at a couple of pictures on a product page and read the short description, livestreaming customers know exactly what they're buying.
As a brand, there are tons of ways you can start getting into livestream shopping right now. One of the most direct ways is to start hosting your livestream shopping events on your online storefront, if you have one. Retailers like Nordstrom have opted for this route — they now have their own livestream shopping channel, with experts and founders from famous brands like Giorgio Armani and Tom Ford.
Plus, besides giving you opportunities for valuable data capture and branding, self-hosting also means having the opportunity to replay the event as a "rerun" sometime down the line and generate new sales or repurpose the content in another way.
Naturally, harnessing the power of livestream shopping as a brand has its challenges as well. Today, most eCommerce companies use a variety of channels to advertise and sell a vast number of products — and while livestream shopping is an important channel, it's not the only one.
In light of that, well-maintained data feeds are becoming increasingly important for eCommerce companies that want to stay effective, efficient, and ultimately — competitive. That's why product feed management tools have become popular with brands that want an easy way to bring their data from various channels together into a coherent whole.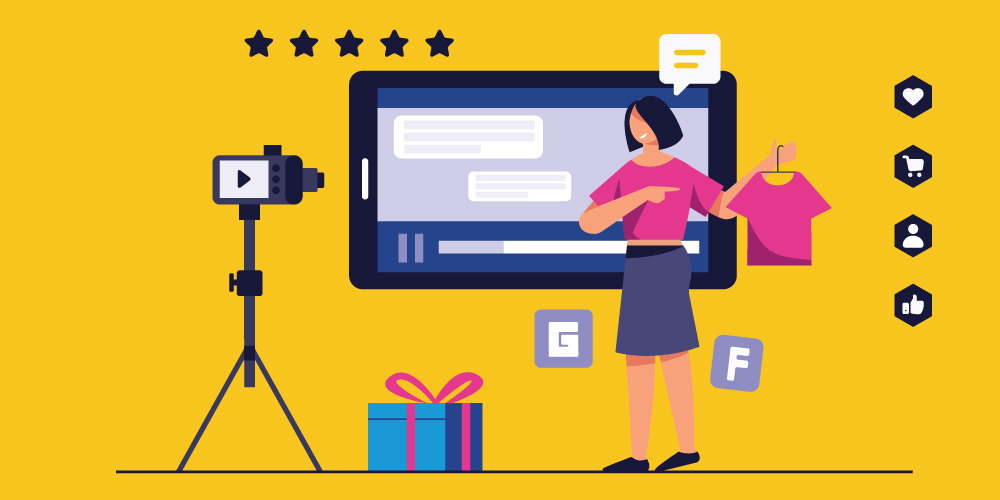 Going social
There's no social shopping in 2022 without social media — which is why using the built-in livestream shopping features of the major players like Instagram and Facebook is important. And that's a great idea even if you have a self-hosted platform of your own — you can still livestream the events on Facebook and Instagram as well to maximize viewership.
Of course, YouTube is leading the way here — but Facebook, TikTok, Instagram, and even more niche websites like Twitch are getting into livestream shopping as well. For instance, Instagram Live Shopping is now a built-in option for US-based creators and brands with business accounts — and Facebook Live Shopping works in a similar way.
Leveraging different formats
Any successful livestream shopping event has two key elements: audience interaction and product demos. However, the rest of the details are up to individual brands — which opens up plenty of opportunities for unique and engaging content.
Home Depot has started livestreaming DIY tutorials — and beauty brands can do the same with makeup. Also, brands that rely more on influencer marketing can host Q&As and interviews.
Just keep one thing in mind: no matter how the content is presented, it still needs to be entertaining. And that's the main difference between livestreaming shopping and the home shopping networks of the 70s.
Today, audiences have dozens of cable channels to choose from when they watch TV — not to mention the infinite avenues of online entertainment.
So, they won't watch something that's not entertaining, regardless of their affinity towards a specific brand. If you're going to captivate today's short-attention-span audiences, you will need to create content that informs and entertains.
Keeping it personal
Even if a livestream is being watched by a million viewers, the people presenting your products should still keep it personal and treat the format as if they were speaking to a single individual. Addressing the viewership directly, with a lot of "you" is the way to go in the age of social media and personalized content.
Nike is an excellent example of this with its iconic "Just do it" tagline and its constant direct addressing of its customers.
Of course, the focus is still on the content itself — if you're selling a beauty product, you need to paint a picture of what it's like to use it in everyday life. But it should be about how the viewer would feel; not about what the presenters are feeling at the moment.
The future of eCommerce
Ecommerce is convenient and easy — but the lack of a human element and interaction means the experience still leaves something to be desired.
However, livestream shopping fixes all of that by bringing people and the way they use the advertised products back into the center of online marketing. It gives just the right dose of human contact in an otherwise somewhat lifeless buying interaction.
Because of this, in the post-COVID era, livestream shopping and its future iterations will become one of the central pillars of ecommerce.