We're going through a ​​dramatic acceleration in the e-commerce space, and this shift is completely changing how companies engage with their audience online.
Making the most of this opportunity requires the technology of tomorrow. At Channable, our teams are working hard to ship innovative new features and products that will empower marketers and retailers to embrace the changing world of online advertising and e-commerce, and we can't wait to tell you all about it.
That's why in 2022, we'll be present at a variety of events across the world to discuss ideas, share insights, meet peers, and explore the future of e-commerce together.
What to expect 👀
Engage with industry leaders, get insights, ideas, and the latest trends on everything e-commerce, and explore the most innovative ways to work.
Why attend? 💡
Gain insights: Hear from experts within Channable and from other leading companies in the industry as they discuss top trends and explore the future of e-commerce, retail, and online advertising.
Learn more about our product: We'll be announcing features, and will be taking a deep dive into the ways first-class online advertising can strengthen your relationships with your audience and grow your ROI.
Engage with industry leaders: Ask your burning questions, share your ideas, and gain insights from some of the leading figures in e-commerce and online advertising.
Network with your peers: Meet others in your industry, share experiences, and learn from their strategies.
Where you'll see us in the Benelux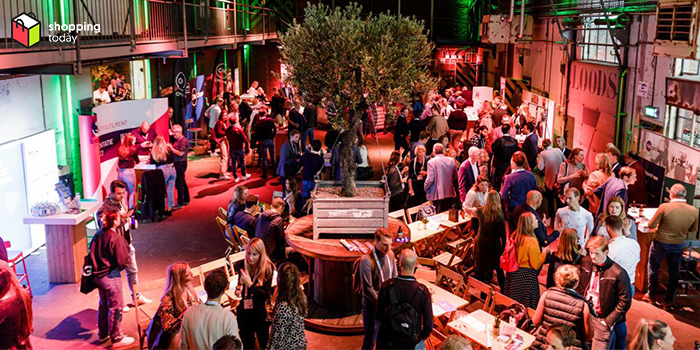 In a nutshell: Speakers from leading brands will walk you through all things online e-commerce through strategic sessions, trend talks, and case studies. Join to learn all about strategy, marketplaces, customer experience, tech, conversion, and fulfillment from 50 speakers and frontrunners.
Where: Beurs van Berlage, Amsterdam
When: 1st June
In a nutshell: Get the latest insights in marketing strategy, customer dialogue, analytics & data, online advertising, social & content marketing, search, legal & privacy, email marketing & automation, and mobile.
Where: Beurs van Berlage, Amsterdam
When: 2nd June
In a nutshell: For 15 years, the Webwinkel Vakdagen has been the central meeting platform for the entire e-commerce sector. Over 250 digital commerce suppliers and 200 speakers will be present to inspire and advise you.
Where: Jaarbeurs Utrecht
When: 29-30th June
In a nutshell: During this event, you will be prepared for the digital future of the rapidly developing e-commerce industry. Brush up on your knowledge through 50 knowledge sessions and leading keynote speakers.
Where: DeFabrique, Utrecht
When: 13th October
Where you'll see us in Germany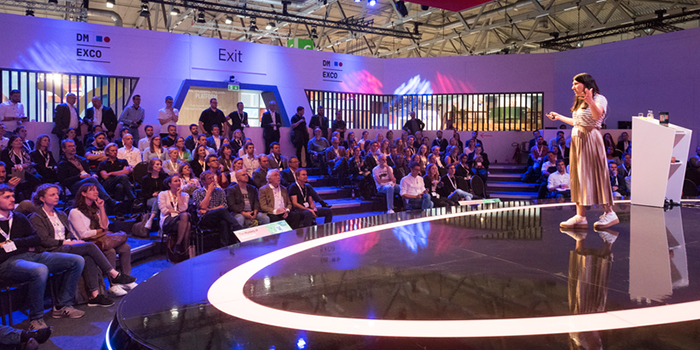 In a nutshell: 200 exhibitors, 50 speakers, and networking among more than 8,000 participants. Learn about everything from building stickiness with the new B2B buyer to how the new era of marketplaces is evolving post-pandemic.
Where: STATION Berlin, Luckenwalder Str. 4-6, Berlin
When: 5th May
In a nutshell: Industry A-listers, CEOs, movers, and shakers at the world's biggest companies deliver exclusive insights to a total of 52,000 attendants. Join international superstars of the digital scene, hidden industry champions, and local heroes for two days of action in Hamburg. It's a solid mix of absolute experts with profound insights and engaging personalities.
Where: Hamburg, Germany
When: 17-18th May
In a nutshell: With 5,000 participants, 250 exhibitors, and 150 speakers, K5 Konferenz gathers all the big players in the e-commerce industry for two days and gives exciting insights into their companies. K5 will remain true to the motto #contentfirst in 2022.
Where: Estrel Berlin
When: 29-30th June
In a nutshell: DMEXCO is Europe's leading digital marketing and tech event. As the meeting place and community for key players in digital business, marketing, and innovation, the event brings together industry leaders, marketing and media professionals, and tech pioneers to set the digital agenda. Both globally informed and locally focused, DMEXCO offers an ecosystem with seminars, debates, exhibitions, and masterclasses outlining the future of the digital economy and driving market value.
Where: Cologne, Germany
When: 21-22nd September
Where you'll see us in France
In a nutshell: As the flagship event for digital and e-commerce decision-makers, Les Big Boss Summer Edition expects more than 600 participants. Decision-makers and digital players meet once a year for the unmissable business event covering topics like digital marketing, e-commerce, communication, data, and CRM. There will be more than 5,000 meetings which will allow decision-makers to meet their future strategic partners.
Where: Greece
When: 21st May
In a nutshell: The Digital Benchmark is one of the must-attend events for all companies looking to acquire new technological solutions. On the agenda of this all-inclusive trip, there are conferences and workshops showcasing new digital trends. Last year's edition took place in Amsterdam and gathered 500 professionals.
Where: Bruxelles, Belgium
When: 27-28th September
In a nutshell: The Trophées E-commerce contest aims to highlight the most remarkable initiatives and players in e-commerce and connected retail. For its 16th edition, Channable is an event partner and a member of the jury that will award the prizes. The winners will be announced at the awards ceremony on October 5th.
Where: Paris, France
When: 5th October
Where you'll see us in Spain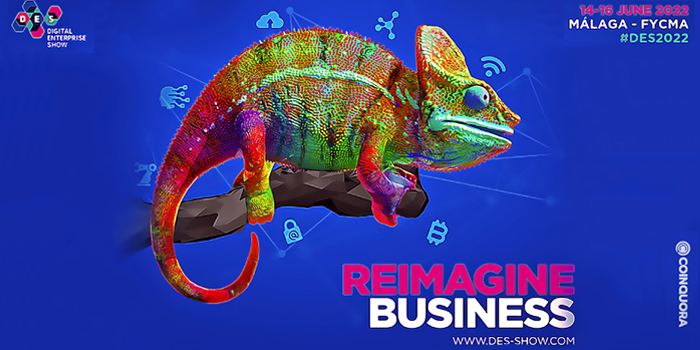 In a nutshell: This year, marketing4ecommerce organizes the E-commerce Awards ceremony, an event that seeks to recognize the work, effort, and contribution of online commerce for all digital marketers. Once again, Channable will be part of the jury to choose who deserves to win each of the 11 categories available.
Where: Madrid
When: 3rd November
In a nutshell: Optimizing sales strategies, learning what the competition does, knowing the perspective of followers, or developing personalization strategies are fundamental aspects that Big Data and Artificial Intelligence can contribute to eCommerce. As a novelty this year, E-SHOW Barcelona will also feature Big Data & AI at the event.
Where: Pabellon 1 Fira Barcelona
When: 4-5th May
In a nutshell: E-SHOW Madrid will highlight the most innovative concepts such as the use of voice search, influencer marketing, hyper-personalization, AI, augmented reality, machine learning, and omnichannel metrics. Join to learn the latest tactics to get the most out of Black Friday campaigns, retain customers, and improve conversion rates.
Where: Ifema Madrid
When: 26-27th October
In a nutshell: Digital Enterprise Show enables digital business transformation to happen, gathering cutting-edge technologies and top-notch speakers to meet delegates' objectives, challenges, and needs. Join to learn from the world's best experts sharing their successes related to Digital Business Transformation. DES connects the most innovative companies and providers of tech solutions based on AI, IoT, Cloud, Cybersecurity, AR/VR, Data Analytics, Mar&AdTech, 5G, and more.
Where: Malaga - FYCMA
When: 14-16th June
Where you'll see us in Italy
In a nutshell: eCommerce Revolution is an event dedicated to 2022 eCommerce trends. Join to immerse in two days of interventions held by expert speakers on topics ranging from last-mile urban logistics, to automation to customer relationship management, without forgetting data protection and privacy up to the potential of live streaming, the new frontier of online shopping embraced by a growing number of companies in the sector.
Where: Online
When: 17-18th February
In a nutshell: The annual national B2B event is dedicated to marketing and digital communication, with workshops, networking moments, and one-to-one business matching meetings. One of the most qualified and dynamic business events in Italy, the event creates valuable relationships between companies. Join for two days of B2B events, conferences, workshops, and networking moments to encourage meeting and discussion, sharing and exchanging ideas and knowledge among the participants.
Where: Lago di Garda Lazise, Verona
When: 13-14th April
In a nutshell: This is the most important and biggest event in Italy related to digital and eCommerce. This year the focus will be on business transformation for new global consumers spotlighting new digital behaviors driven by Generation Z that are triggering, in the most innovative and visionary companies, a redesign of the evolving retail strategies, product brands, and digital commerce.
Where: MICO - Milano Fiera Congressi
When: 3-4th May
Where you'll see us in the Nordics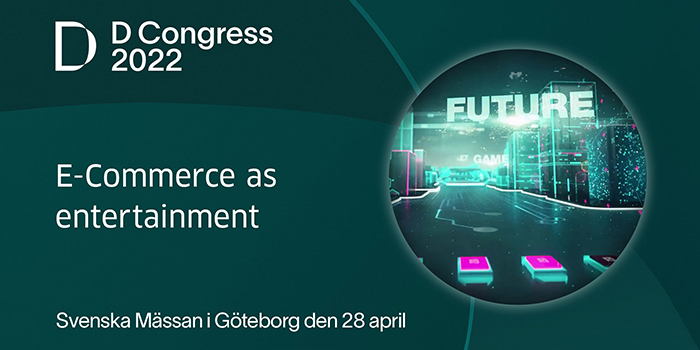 In a nutshell: E-commerce is becoming increasingly associated with entertainment. Gamification is increasing in importance, and live shopping and social commerce are already mainstream. Now comes the Metaverse, a virtual reality that may change the way we think about consumption. The main theme for D-Congress 2022 is e-commerce as entertainment. Do not miss when the entire ecosystem for e-commerce gathers at the Swedish Fair with more than 2,000 participants and over 80 speakers on 6 stages.
Where: Svenska Mässan, Gothenburg, Sweden
When: 28th April
In a nutshell: The E-Commerce Award is the Nordic industry's largest party and award show. The award party is relevant to everyone in the e-commerce industry - whether you are a finalist, a supplier to the e-commerce industry, or just think that e-commerce is exciting. This year is also extra special as Channable will be giving away the award for the best B2C company with a revenue below 100 million DKK.
Where: Clarion Hotel, Copenhagen Airport - The Hangar, Denmark
When: 19th May
In a nutshell: The conference will be held in 2022 for the 17th time in history and is Denmark's largest conference for e-retailers. This event will look strategically into the future at trends and concrete initiatives - and share nuggets from the most successful cases in 2022.
Where: Øksnehallen, Copenhagen, Denmark
When: 13th October
Where you'll see us in the UK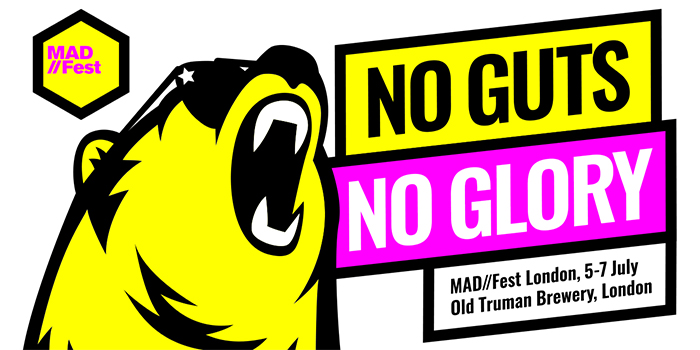 In a nutshell: Starting as a plucky start-up in 2018, MAD//Fest has mushroomed to become the UK's biggest destination marketing festival. 8,000+ marketers in a giant Shoreditch car park transformed into an alfresco summer playground - what's not to like?
Where: Old Truman Brewery Car Park, London
When: 5-7th July
In a nutshell: As the world's premier affiliate and performance marketing conference, the industry meets to debate and discuss the challenges, opportunities, and direction of the ever-evolving industry. Through a combination of targeted speeches, carefully selected exhibitors, and exceptional networking opportunities, you'll have the opportunity to soak up knowledge and ideas from peers and share in the future opportunities that unfold for your business.
Whether you are seeking affiliate-first strategy, insights into performance media, integrating influencers into your omnichannel strategy, guidance on the content or social commerce, or help with your data to drive performance, this event will have you covered.
Where: London
When: 18-19th October
Where you'll see us in the US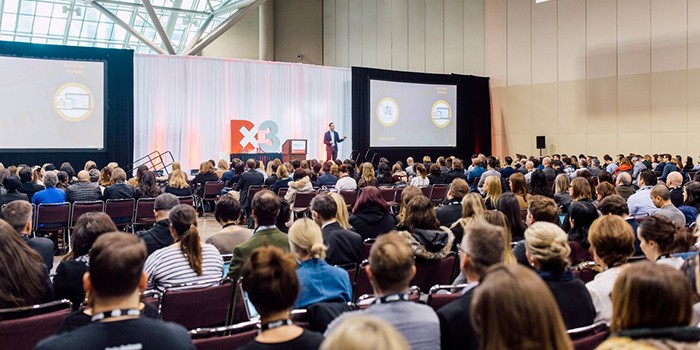 In a nutshell: eTail is a three-day conference designed to help you increase the profits from your business. You'll get action-packed stories, disruptive strategies, strategic conversations, and connections with top minds at America's most successful retailers.
Where: The Sheraton, Boston
When: 8-10th August
In a nutshell: DX3 is rooted at the intersection of Retail, Marketing, and Technology. These three elements define the retail of today and the future and are the building blocks with which successful retailers will build their growth story. DX3 recognizes that and has built an event that brings together people from each of those groups to help you unlock learning, understand new strategies, and discover new tools.
Where: Caesars Palace, Las Vegas, Nevada
When: 3-4th October
In a nutshell: CommerceNext is a community, event series, and conference for marketers at retail and direct-to-consumer brands. Join to see speakers from leading retailers, DTC brands, and innovative tech companies including executives from Ralph Lauren, American Eagle Outfitters, Purple, FTD, Walmart, Patagonia, Gopuff, Coach, Alo Yoga, Express, E.L.F. Beauty, and more.
Where: New York Hilton Midtown, NYC
When: 21-22nd June
Feeling inspired to attend these events? If you have any questions, feedback, or would like to share ideas, we'd like to know all about it at marketing@channable.com 📧