Each episode showcases a different agency's innovative use case. Gain valuable insights into how Channable can elevate your online performance.
Browse through our upcoming webinars below, and register for the sessions that resonate with your ecommerce goals.
Episode 1 - Tuesday, May 23 | 3.00pm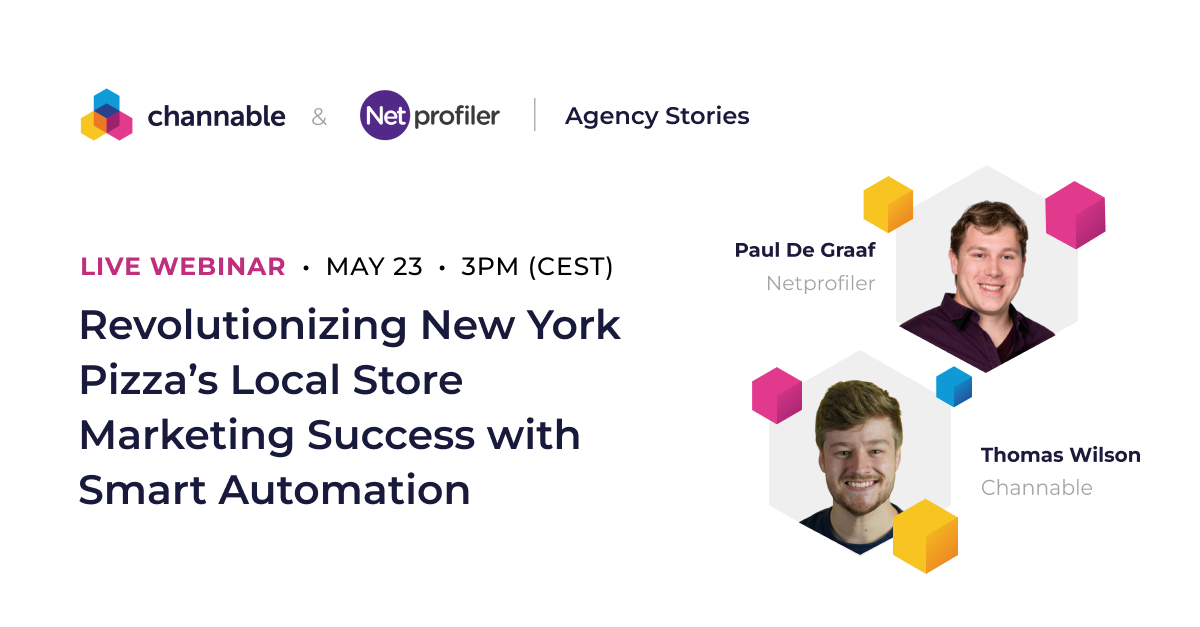 Revolutionizing New York Pizza's Local Store Marketing Success with Smart Automation
Agency: Netprofiler
Delve into the world of marketing automation and discover how Netprofiler leveraged the power of Channable to drive growth and efficiency for New York Pizza's 250+ stores.
Explore how they enhanced their local advertising strategy, reducing time spent by 55% and boosting revenue by 16%.
Episode 2 - Tuesday, June 6 | 3.00pm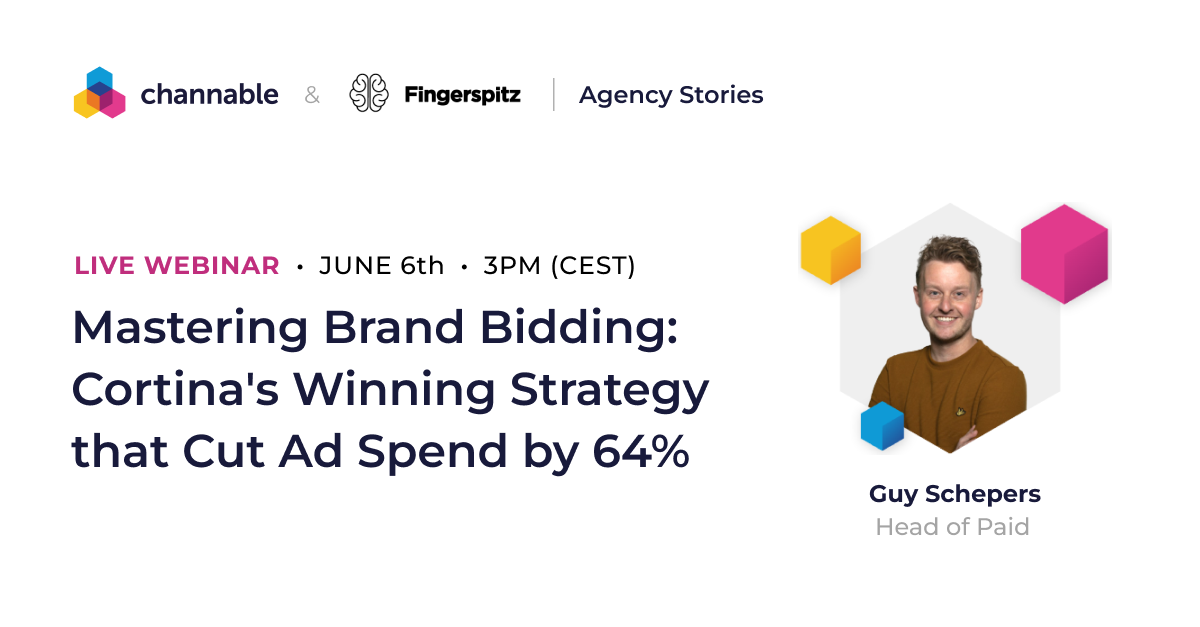 Mastering Brand Bidding: Cortina's Winning Strategy that Cut Ad Spend by 64%
Agency: Fingerspitz
Step into an immersive exploration of the award-winning Cortina and Fingerspitz use case.
Through the creation of dynamic campaigns driven by real-time ranking and bid data, Fingerspitz was able to drastically reduce Cortina's annual branded spend by 64%, boost organic traffic, and maintain overall branded traffic.
We'll shed light on the enduring marketing dilemma:
Should you bid on brand terms?


And if so, how do you go about it smartly?