We will walk you through the Amazon seller journey from A-Z and share everything you need to know about selling and advertising on the Amazon marketplace. 🌴🐒🦎
You are not selling on Amazon yet or need a pick-me-up to make sure your seller setup is waterproof? In this first edition of our 2023 webinar series, we will start with the basics in Dutch. Join Lonneke Wijkmans (Channable) and Mike Vroegh (Amazon) on March 9th at 10:00 (CET) and learn how to prepare to sell successfully on Amazon.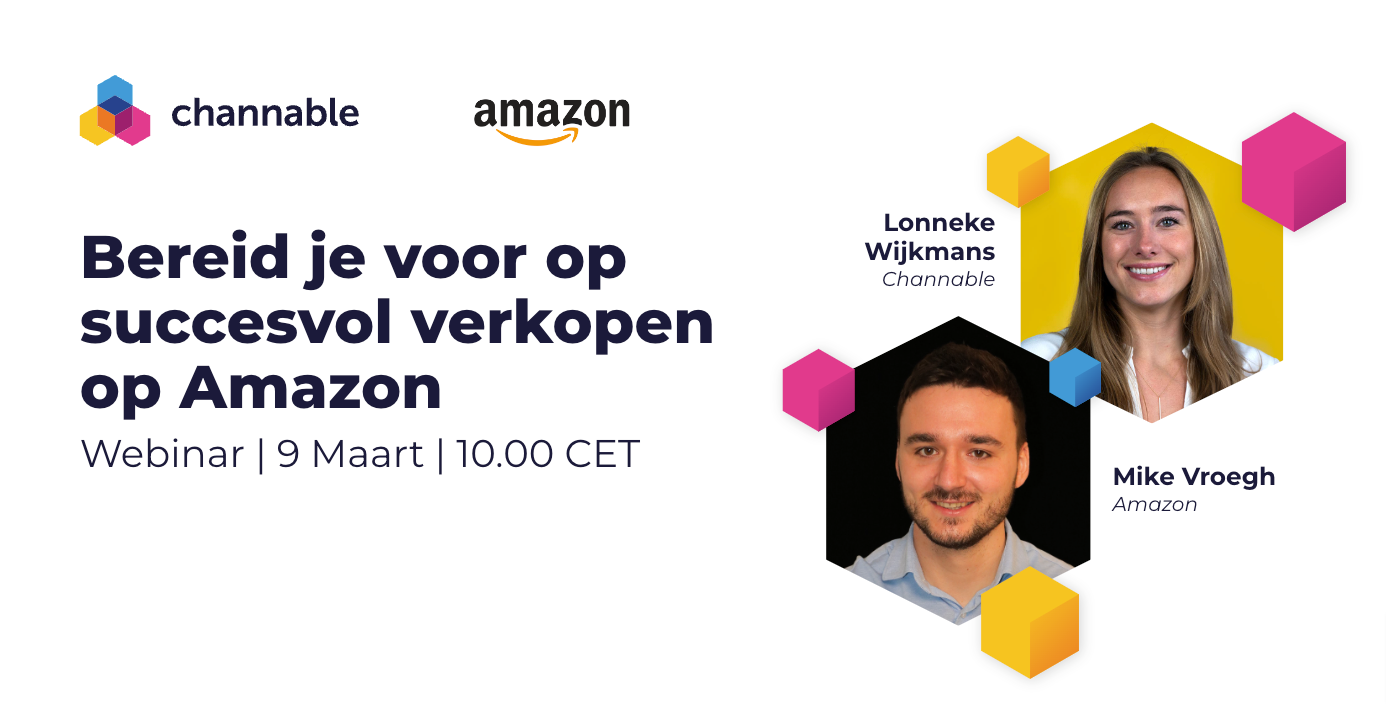 In this 45 min. webinar we will dive deeper into:
Why sell on Amazon?
Challenges of selling on Amazon and how to overcome them.
Tips to kick off successfully
You already have questions that you'd like to have answered in the live webinar? Simply fill in our form.
Hope to see you there 👋🏻