Performance Max campaigns were announced at Google Marketing Live in 2021 to create leads and drive online sales and in-store visits.
In this article, we'll go through the recent changes to Google ads, what you need to know, and some Performance Max best practices to help you get the most out of your digital marketing.
Let's dive right in!
What is Performance Max, and why is it important?
Performance Max (PMax) is a campaign type that can display advertisements across all Google Ads platform channels, including Search, Shopping, YouTube, Display, Discover, Gmail, and Maps.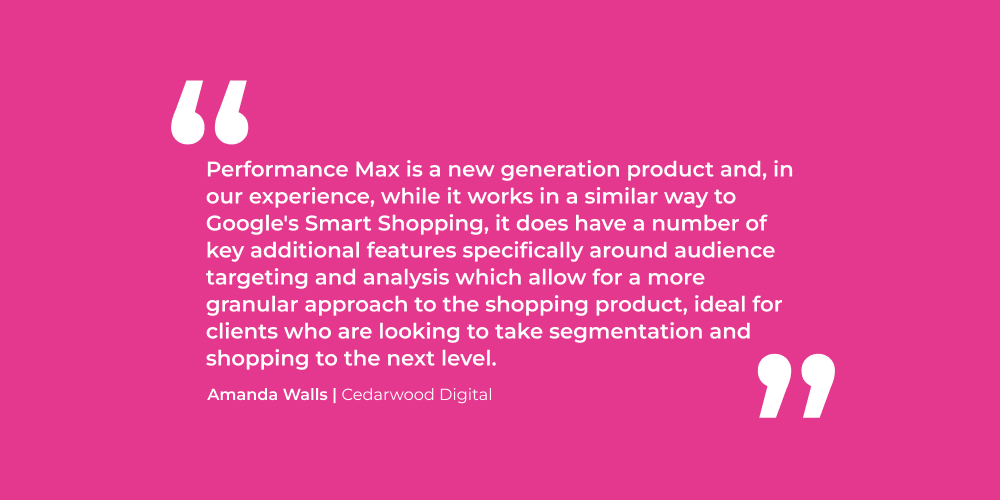 Advertisers can still manually interact with each channel, and in certain circumstances, they should, but Performance Max makes it simpler by centering activity around marketing objectives and conversion goals.
The system automatically selects the best placement for your adverts. Performance Max brings together Google's automation capabilities for bidding, budget optimization, audiences, creatives, attribution, and other areas.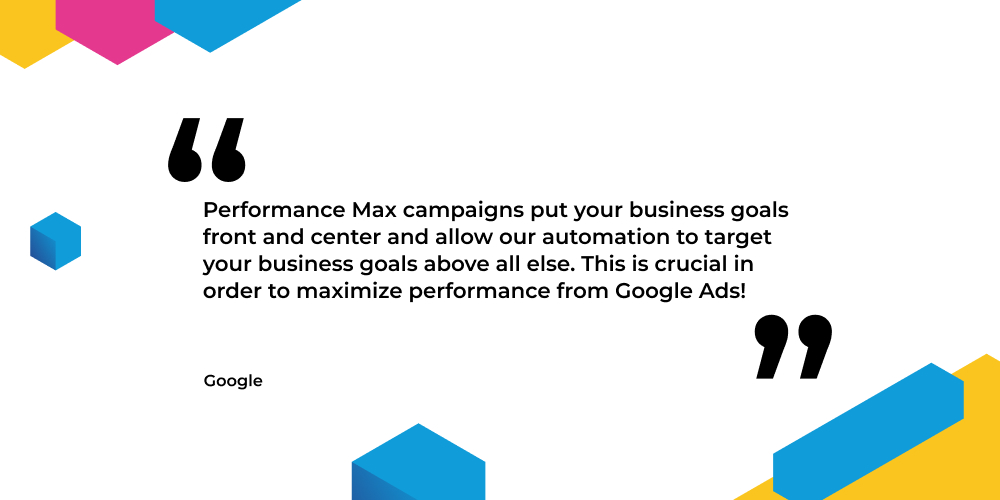 Simply put, PMax seeks to increase your return on investment (ROI) and return on ad spend (ROAS) across various channels.
And the adoption rates of Performance Max around the world reflect that. Here is a graph illustrating where shopping clicks originate across the globe: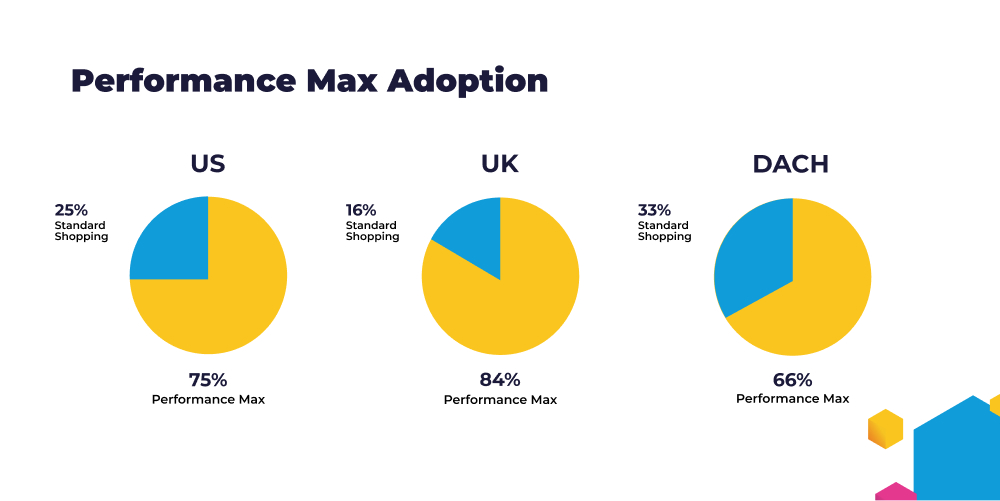 In light of this, it is evident that many advertisers are using Google Performance Max campaigns.
But does it produce the outcomes that the advertisers want?
Read on to find out!
Google Performance Max Campaigns: How Do They Work?
Performance Max campaigns, often known as PMax, accomplish numerous tasks simultaneously.
Here is what it can do for your business:
1- Performance Max optimizes your ads
You must add numerous assets that fit each advertising channel, like images, videos, logos, headlines, and descriptions for your company or products. Based on that, Google's algorithm generates different ad formats automatically from your input assets.
It can help you achieve your desired outcomes by determining which combinations are most effective for a campaign. The campaign can generate a greater variety of ad styles to show up in more Google network locations the more assets you provide.
2- Using Performance Max, You Can Advertise Across Channels
Performance Max can decide when and where to display your ads throughout the Google Advertising Network. This way your ads will show where your target audience is most likely engaged. For this reason, users don't have the option of choosing a manual bidding strategy.
However, you can instruct Google to use your preferred bidding technique and set your campaign's goal cost per action (CPA) or target ROAS.
You can choose the campaign's focal point as follows:
You can set the target ROAS using the conversion value if you have many goals with various conversion values. If your goals are equal in value, you can specify a target CPA under maximize conversions.
You can immediately concentrate on obtaining your target CPA or ROAS if your account has a lot of historical data. However, if this is your first time using the account, start with the "Maximize Conversions" setting to let the system start gathering data.
You can set target cost-per-acquisition (tCPA) or target return on ad spend (tROAS) once you reliably get conversions to achieve your desired results.
All advertisers who previously ran Smart Shopping ads have been allowed to upgrade them to Google Performance Max campaigns with a single click in Google Ads since the beginning of April 2022. However, Google switched all previous Smart Shopping campaigns automatically over to the new type as of the end of Q3 2022.
The existing Smart Shopping and Local marketers' campaigns serve as the foundation for Performance Max marketing. As a result, many of the settings are the same. Both of these campaign types share many of the same fundamental characteristics.
The Performance Max campaign stands out because it combines smart bidding and targeting features to create a single goal-driven campaign. Additionally, PMax makes your ads more noticeable than Smart Shopping did. It includes Google Maps and Google Discovery in addition to traditional channels.
The campaign structure for Performance Max is different. There are only asset groups, no ad groups. Then, listing groups will take the place of product groups.
Ad groups include both ads and keywords. Asset groups are collections of "creatives" focused on a certain subject or connected to the target audience. They consist of a single grouping of headlines, descriptions, extended headlines, and images.
Product groupings are subdivisions of the campaign inventory that you specify. Product groups, assets, and retail data that form a category landing page on your site make up listing groups, which are listings that include both products and collections. Listing groups are collections of product lists from earlier Smart Shopping campaigns.
Smart Shopping campaigns exclusively prioritize increasing sales conversions. You can choose a variety of conversion goals and assign them various priorities (conversion values) when setting up a Performance Max campaign.
Advantage of using Google Performance Max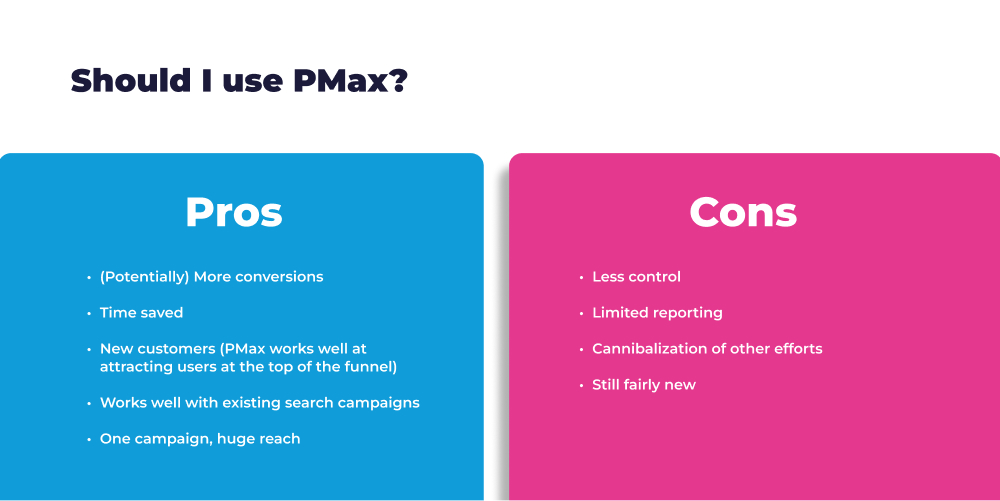 PMax wants to make advertising across several channels easier and more efficient. But does it actually work?
According to a Google case study, PMax campaigns boosted qualified leads for MotorK, an automobile sales and marketing technology firm, by 24%.
Additionally, the Click-Through Rate (CTR) was increased by 30% over the previous search and display campaigns.
Benefits for organizations of all sizes include
1- More conversions (Potentially)
Performance Max uses Google's machine learning algorithms and its enormous user database to optimize ad placement and targeting, potentially increasing conversion rates. For advertisers hoping to maximize their return on ad spend, this can be especially helpful.
2- Time Saving
With Performance Max, advertisers can manage their campaigns more effectively. PMax streamlines the process by combining everything into a single campaign, saving time and effort and enabling advertisers to concentrate on other crucial aspects of their business.
3- New Customers
Attracting users at the top of the marketing funnel is where Performance Max really excels. It's sophisticated targeting tools and machine learning algorithms help in locating prospective clients who might not have been discovered through conventional search advertising. As a result, an advertiser's business may gain more clients and broaden its market.
4- Works Well with Existing Search Campaigns
It is possible to reach audiences not previously exposed to search campaigns through Performance Max. It complements existing campaigns and serves as an additional tactic to bring in more conversions and increase an advertiser's reach beyond conventional search ads.
5- One Campaign, Huge Reach
With Performance Max, advertisers get access to Google's wide network of websites, apps, and platforms in one simple campaign. Due to the enormous reach this offers, advertisers may show off their ads to a wider audience, potentially raising brand awareness. (More pros of PMAX)
Disadvantages of Using Performance Max
1- Cannibalization of Other Efforts
If you use Performance Max in conjunction with other advertising campaigns, there is a possibility of cannibalization. PMax campaigns may overlap and compete with existing campaigns for the same conversions if they both target the same audience. To prevent a decrease in returns or ineffective resource allocation, you should carefully manage your overall advertising strategy.
2- Still Fairly New
Google's Performance Max is a very new advertising option, so it is still evolving. Advertisers need to be aware that a new product may have some learning curves, potential glitches, or limitations. It's critical to pay close attention to and adjust to any changes that Google introduces to Performance Max.
How to set up your Performance Max campaign?
Go to your Google Ads account and select New Campaign from the menu. You will be prompted to select a campaign goal as your very first task. Select one of the following: Website Traffic, Leads, Sales, or Create a campaign without guidance. Next, choose the conversion targets you have for the campaign. This may include making phone calls or shopping online. Select "Performance Max" when prompted to choose your campaign type, and then give the campaign the name shown below.
Choose your budget and bid next. In ads using Performance Max, Google will automatically prioritize "conversion value." If you'd like, you can specify a target return on ad spend.
You can choose your campaign parameters on the following page. This will incorporate geographic targeting, language targeting, and the URLs that you want to send traffic to.
Finally, you'll see on the ad asset page that setting up an ad is very different from setting up your typical display or search advertising. After giving each asset group a name, set the following:
Images and logos
Videos and logos
Long headlines and descriptions
Business name and sitelinks
Call to action, option to add more asset types, and the audience signal
Your new Performance Max campaign's details will finally be included in a review summary that you will see. Verify all the details before naming your campaign and then publish it. (More cons of PMAX)
Performance Max Tips: Do's and Don'ts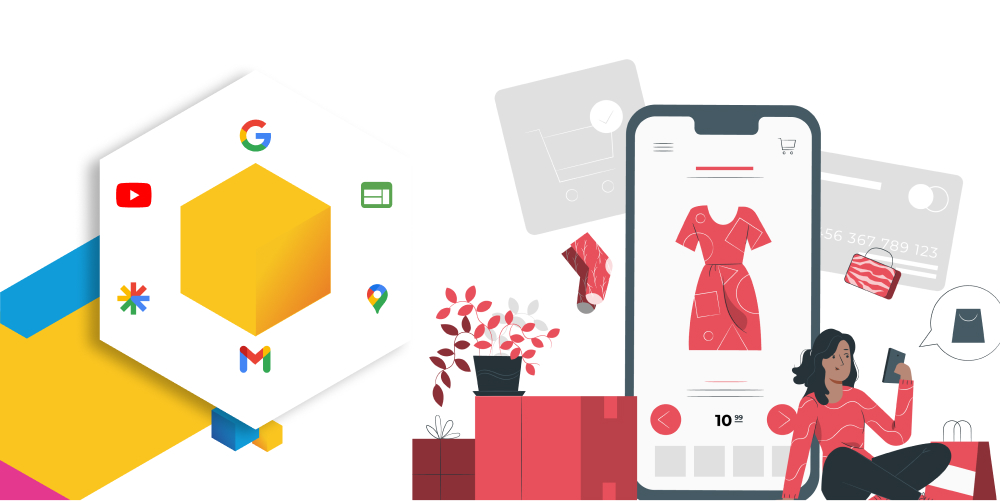 You should adhere to the following guidelines if you want to get the most out of your Google Performance Max campaign, as with all campaigns.
1- Maintain Accurate Conversion Tracking
Automated bidding and targeting are key components of Performance Max, and systematic outcomes tracking is also a key component.
Keeping a close eye on conversions should be a general rule for all Google campaigns, but it's essential when using Performance Max. You don't have complete control over the caliber of your leads because the system handles most of the work for you. Consider using Performance Max with solutions like CRM programs, improved conversion rates, or offline conversion tracking.
There's no turning back to the old way of working with online marketing because automation is the future of pay-per-click (PPC) and e-commerce. You must acknowledge and solve your tracking problems. Your Performance Max campaign's conversion tracking must be precise, frictionless, and cover the entire funnel.
Use campaigns solely for conversion goals Google Performance Max only offers two campaign focuses for you to pick from when it comes to bidding: conversion or conversion value. However, there is a clever workaround if you're still interested in a mid-funnel or upper-funnel objective for Performance Max. Setting conversion actions at the campaign level will enable it.
2- Avoid Using Merchant Center Feed Photos as Image Assets
You must add your data feed to the Google Merchant Center in order to execute a Performance Max retail campaign. Then PMax will produce ads using all the data you've provided in your feed. This covers costs, titles, photos, and more.
It is not advisable in this situation to add your product photos to your Performance Max asset group as independent assets. These would be duplicates because you already have them in your product feed.
However, as long as they adhere to Google's guidelines, you can still upload more pictures, including lifestyle shots, as new image assets. Avoiding overlay writing, generating photographs in a real-life situation, emphasizing one key subject of the image (which can take up to 40% of the photo), and integrating real people in the images are further helpful hints for creating good images.
3- Add a Performance Max Category in Google Analytics to Obtain More Reports
As of right now, Performance Max still lacks access to a few crucial reports that are generally provided in Google Ads. You don't have access to precise geographic reporting or landing page reports.
Use Google Analytics if you want to be able to follow more reports than Performance Max provides. Simply establish a segment in GA for consumers who land on your website through Performance Max campaigns. You gain access to some more sophisticated user behavior insights in this way.
For instance, you can add a segment to the Performance Max Landing Page Report to see where the campaign is sending people and determine whether you should keep URL expansion ON.
4- Proceed With Caution When Adjusting Location Settings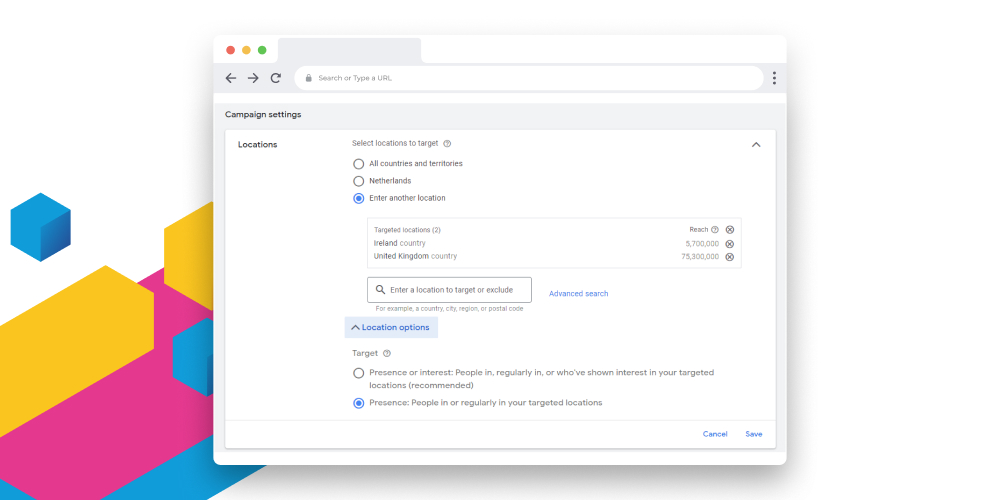 When building up your Performance Max campaign, you exclusively have two location targeting options: "Presence or Interest" or "Presence."
Google chooses "presence or interest" by default, implying that individuals not in the specified places may see your advertising. Both locals and those interested in your target areas will be your target audience. Remember to choose "Presence" only if you don't want this to happen because it's often not advantageous to do so.
If it's too late and your ad is targeting individuals based on "presence or interest," you can use Google Analytics to create a segment for users of Performance Max and learn which areas drive traffic to your website.
5- Never Use Your Own Brand Terms
You never want the Performance Max campaign to show ads for your branded keywords. This is so you can have a separate ROAS for a campaign for your branded terms.
The best-performing search phrases and other bid signals will always be the ones that Performance Max concentrates on. And those are your branded keywords!
Actually, it offers you no marketing benefit. It does not result in more new clients for you.
Your competitors will take over if you don't bid on your branded terms in some other campaigns, but doing so in Performance Max would be unwise.
Optimization Areas for Performance Max
A fully automated campaign, Performance Max handles most of your work. Nevertheless, optimizing each of these areas ensures that the system makes the most of your campaign setups, product data, and delivered assets. This will guarantee that your PMax campaign will produce excellent results.
1- Optimization of Feed
Even though a Performance Max campaign handles all shopping ad optimization and gives you little control, you still have a lot of influence over the content and optimization of your data flow. So, optimizing a product feed is crucial while creating a Performance Max campaign, just like with Standard Shopping campaigns.
When a feed is optimized, it contains essential attributes and is thought to be even better by considering the addition of other attributes. Additionally, it entails adjusting details like titles or product categories.
There are several feed management strategies available:
1- Using suggested title formats:
When deciding which ads best match the search query, Google prioritizes the first keywords in the product title. The way the words are arranged matters a lot. Some suggested title structures can be used as templates.
2- Obtaining data from other fields:
If any crucial feed attribute values are blank, you can fill in the blanks by taking the missing data from other fields. One simple rule will enable all of this.
3- A/B Testing:
For a set period of time, you can broadcast similar product advertisements with alternative headlines. By doing this, you may determine which version works better and enhance the future outcomes of your initiatives.
4- Creating custom labels:
With customized labels, you can divide up your products according to different parameters inside your PMax campaign. You will be able to better manage your ad spend as a result.
If you use a feed solution, you can optimize your data stream without affecting your input file. By defining feed rules, you can swiftly change your product data and reach your optimization objectives. You may also ensure that the information in your advertisements is constantly current.
2- Account Structure
Optimizing your Performance Max campaign can be difficult if you wish to run multiple campaigns simultaneously. But the work is often worthwhile.
You have more control if you have individual campaigns for particular products or product groups. It lets you set aside particular budgets and objectives for certain product categories.
In spite of this, Performance Max is still an automated campaign. Therefore, you must balance control and data collection within the campaign. As a general rule, you should run fewer campaigns the fewer conversions you have. For any PMax campaign, Google advises a minimum of 20 to 30 conversions monthly.
3- Campaign Structure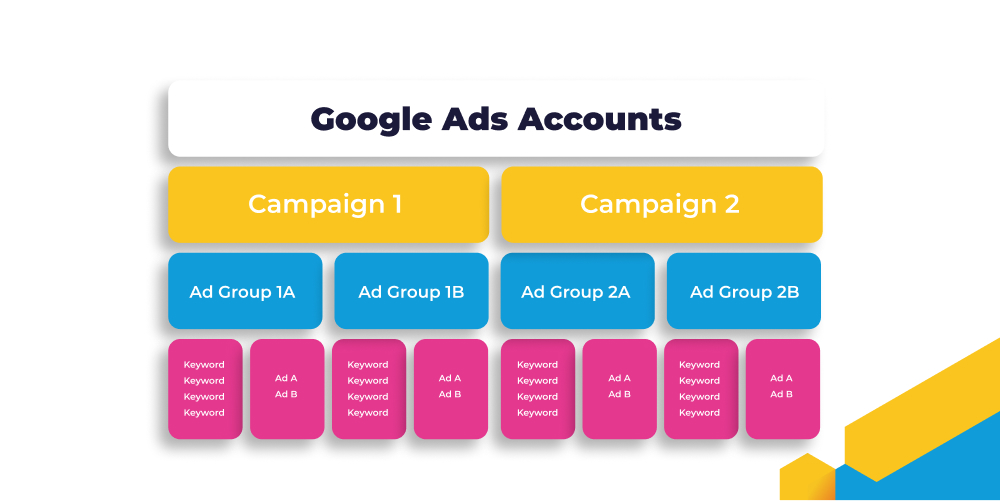 The planning and execution of your PMax campaign are crucial. Performance Max is a campaign type that differs from Smart Shopping because it enables you to build numerous asset groups (up to 100) per campaign. Developing different asset groupings when planning out your Performance Max campaign is a wonderful idea.
Ad groups and asset groups are similar. You can execute a single Performance Max campaign while setting up many asset groups to target various product catalog segments, such as a different audience or category.
Each asset group is fully customizable regarding text, images, videos, final URLs, and other items.
Reduce listing group overlap, which is an excellent piece of advice from Google. They recommend that each of your asset groupings target different items. You can organize items alphabetically or based on your needs and strategy.
Assets
Additionally, you can improve certain assets in an asset group. You can access the Asset detail report in Performance Max, where you may view each asset's performance data (in the Performance column).
In fact, a performance rating will be given to each of your assets, including text, photos, and more. Performance Max wants you to eliminate your underperforming assets so you have more than a few "best" assets for each asset category.
Low: an asset that performs poorly compared to other assets of its kind in all properties.
Good: the asset performs at a high level.
Best: one of the assets with the highest performance compared to other assets.
Pending: insufficient data (you need more than 5000 impressions per item) to review
Always distinguish between ad strength and the performance of a given asset type. Google assigns a specific Ad Strength score based on the quantity and type of materials you've provided in your asset group. Poor results do not always mean weak ads.
4- Videos
Although it's optional, you can add videos to your asset groups. But if you don't, Google will create them.
The bad thing about Performance Max is that you cannot stop these automatically generated videos from playing until you add a YouTube video that can be used in their place. The quality of these videos may need improvement.
You should attempt making your video content if you don't trust Google to provide a video that accurately represents your products and business. Director Mix, a free application from Google or Canva, are excellent solutions for animating your image assets into a simple video.
5- Negative Search Terms
Performance Max provides significant insight into the search terms initiating your ads. They are accessible through Insights -> Top search themes. The real keywords are displayed when you click on the selected theme.
You don't know exactly what they are, so these keywords are, unfortunately, pretty random (are they all search terms? most well-liked ones?), and there are few in general.
Standard Shopping or Search Ads provide you with much more granular data.
You can add negative keywords to your PMax campaign by contacting Google support. Watch out for Google's upcoming solution to allow advertisers to manually add negative keywords at the account level (not the campaign level).
6- Final URL Expansion under Advanced URL Options ON/OFF
Another element that can help your Performance Max campaign is Final URL Expansion. Utilize it by substituting the URLs of more pertinent landing sites for your Final URL.
This can be helpful when you have researched and know your users' search intent and query. Google can alter the dynamic ad title to correspond to the information on your landing page.
Your ads may direct readers to the final URL (the URL defined in the campaign) or to the landing page for the product listed in the data feed you uploaded in the Google Merchant Center if you are running a Performance Max campaign with a data feed attached.
When choosing Final URL Expansion, you have two basic choices:
7- Send Traffic to Your Website's Most Relevant URLs
The system will automatically direct traffic to the most relevant pages on your website based on the keywords, ad groups, and campaigns that are driving the traffic if you choose this option, maximizing the reach of your Performance Max.
Additional URLs on the Final URL domain specified will conceivably receive the ads and URLs for products that are a part of listing groups (GMC feed) in the Google Merchant Center.
You can omit specific URLs from this option if you don't want to send traffic there. For instance, non-commercial website sections like "about us," "FAQ," "shipping details," etc. Treat every URL you don't want to be the primary URL for your ads similarly.
8- Send Traffic Just to the Urls You Provided
You can disable the final URL extension function if you don't want Google to automatically route visitors to additional landing pages on the given Final URL domain.
The algorithm will, therefore, only send visitors to the URLs you mentioned in your ad campaigns. Furthermore, even though they can be more pertinent to the user, the algorithm will never send visitors to other pages on your website.
Only the Final URL you specified in the campaign and the product URLs included in listing groups (GMC feed) in the Google Merchant Center will receive your Performance Max advertising.
Useful PMax Features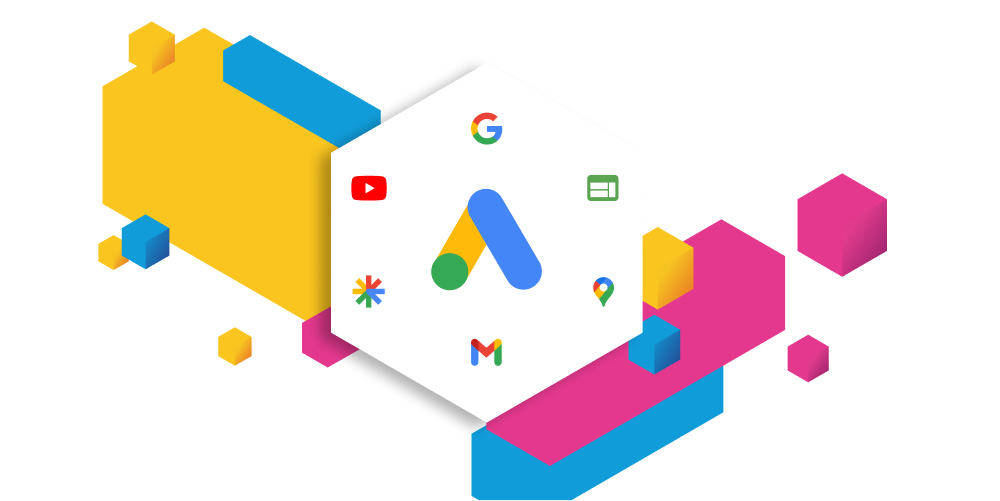 New Customer Acquisition Goals (NCAs), Audience Signals, Asset Audience and Diagnostic Insights, and Final URL Expansion are just a few of the new features included in Google's fully-automated campaign type that give you more conversion goal options.
Advertisers can improve their marketing goals and steer their Performance Max campaigns in the right direction by adopting these upgrades.
FAQ
1- What is Google Performance Max?
Performance Max is a new type of Google Ads campaign that aims to boost conversions across several Google marketing channels like Search, Display, Discover, Maps, Gmail, and YouTube.
Utilizing Smart Bidding, an AI-driven automated bidding solution that enhances ad performance in real-time across all channels, helps merchants increase their reach across various ad formats. This campaign type uses real-time ad performance optimization to deliver more conversions.
2- How long does Performance Max take to start working?
Campaign performance data from audience signals and machine learning models are used to train the models in Performance Max campaigns in order to maximize performance. It can take 1-2 weeks to finish this process.
3- Is Google Performance Max any good?
For companies trying to boost the effectiveness of their ads, Performance Max can be a useful tool. However, the platform's efficacy can differ based on the particular demands and goals of the company as well as the caliber of the data used to train the models. Before making a selection, it is always advised to test, assess, and compare the outcomes of your campaigns with those of other platforms.
When transitioning from Smart Shopping to Performance Max campaigns, online retailers reportedly observed an average 12% boost in conversion value while keeping the same or greater return on ad spend (ROAS).
Google Performance Max campaigns can combine different ad types for a larger audience with little to no effort. Even more so than what is already present in smart shopping campaigns, it also has the drawback of restricting control and transparency.
5- I'm using PMax – should I stop running search campaigns?
No, not at this moment. You shouldn't stop running your current campaigns because PMax is still in its early stages. But it has a lot of potential. Therefore run your search campaigns simultaneously while adjusting and updating them as you go.
The PMax campaign takes precedence over any other advertising you may be running, including all Shopping campaigns, according to a peculiarity of the system.
PMax is the future, according to experts: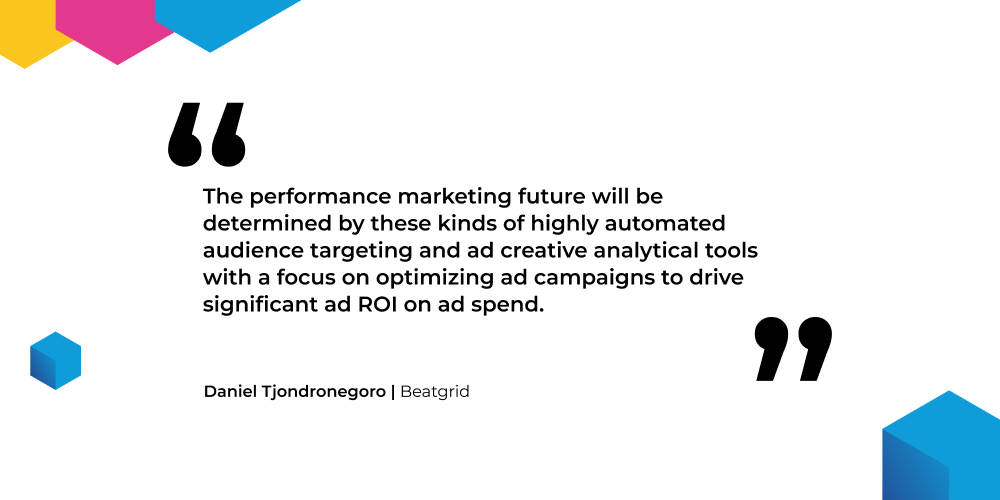 6- How should I create compelling Google Performance Max campaigns?
Even if PMax is a smart platform, you still need to put in the effort.
Naturally, Google wants you to trust PMax, so it developed an "easy" campaign, according to Wouter Veenboer.
In a thorough study on performance max retail marketing techniques, he suggests three PMax campaign possibilities since digital marketers demand greater control.
The breakdown is as follows:
Simple—for a small retailer who may not be very adept at advertising.
Medium is the best option for medium-sized shops that wish to regain control without creating and maintaining a very complicated campaign structure,
Advanced - for highly experienced and sophisticated advertising (large advertisers and top-tier agencies).
Over To You
Digital advertisers face obstacles with Google Performance Max campaigns, but if you can master them, you could greatly benefit your business or clientele.
If you're new to creating PMax campaigns, this will assist you develop ad sets that offer a fantastic ROAS.
But if you still need help, Channable is here for you.
We're working at Channable to integrate PMax campaigns into our platform.
Our aim is to make PMax campaign creation, execution, and analysis as simple as possible.
Get in touch with us today for more information!